READ THE FIRST COUPLE of pages of the MGT Consultant Group report — the report that targeted several Manchester schools for closure — and you realize that Hallsville Elementary School is doomed.
After all, the three-story brick school was built in the late 19th century.
Terms repeated endlessly by MGT — programmatic capacity, efficiency, technology readiness — likely weren't even in the dictionary when workers set the Hallsville cornerstone in 1891.
Those 21st-century terms make no allowances for the idiosyncrasies nestled in creaky wooden classroom floors.
The words don't grasp the expanse a kid finds while gazing at the pattern in the tin ceiling 20 feet above him.
Those concepts don't capture the self-control that the upper grades master when the only bathrooms are two floors down and at the other end of the building.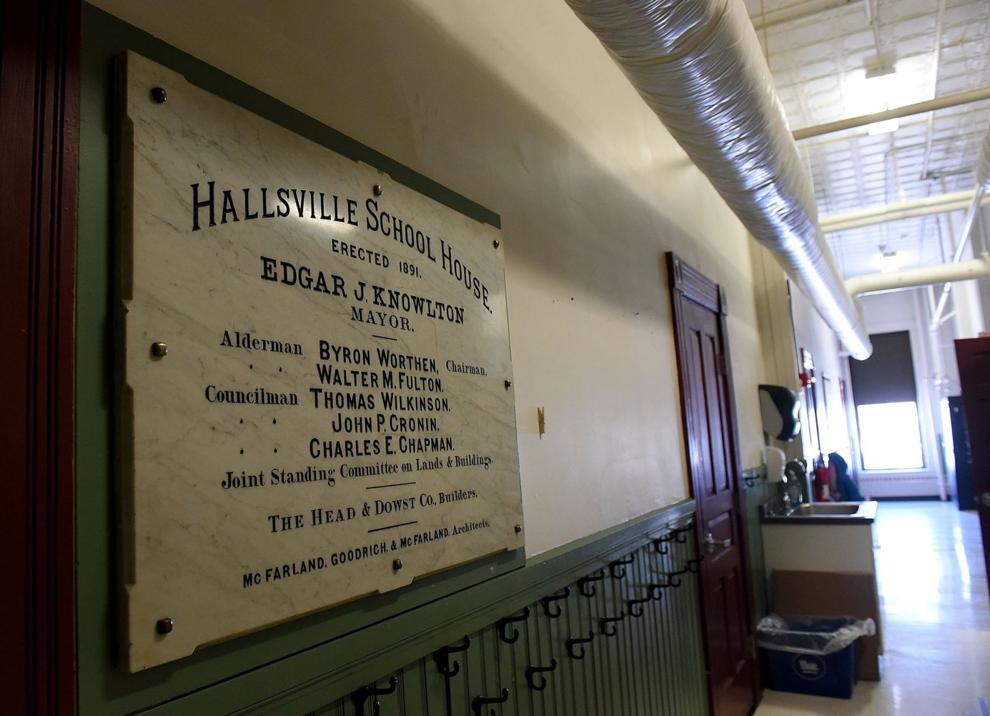 So, as I initially stated, Hallsville School is doomed. Two weeks ago, Superintendent Dr. John Goldhardt recommended the school be closed as part of his budget message.
"We must also face the reality that enrollment has been on the decline and the physical building is no longer an ideal learning environment. It is simply not feasible to continue to operate the school," Goldhardt said in an email last week.
He added that he recognized the deep emotional connection to schools, as well as Hallsville's history and tradition.
That reality is hitting hard at the Hallsville community.
"It really means community. It's such a small school, you know everybody," said Kimberly Prive, who has sent two children through Hallsville and has a third in fourth grade.
It's a place where parents will go to basketball games and cheer on their kid's friend, even though their own kid is not on the team, said Prive, who runs the Hallsville PTG Facebook page.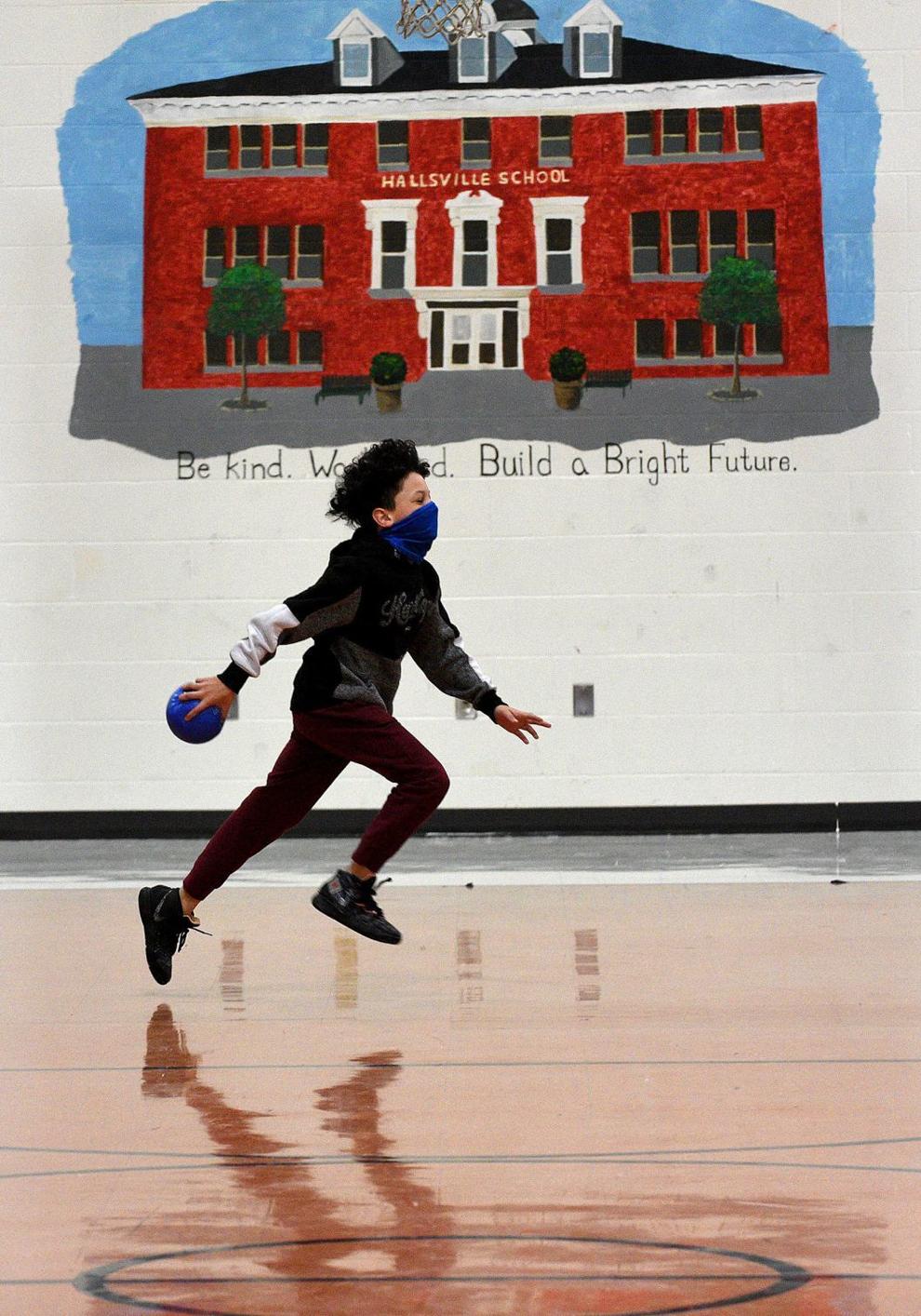 "We all know each other. We know the parents, they know us," said Assistant Principal Ellen Allaire. "We don't really have buses here."
Hallsville has the smallest student population among all city elementary schools. It counted 238 students this fall. Other schools such as Beech Street (499) and Northwest (495) are more than twice the size of Hallsville.
Hallsville is located in a community of tightly packed single and multifamily homes in an east Manchester neighborhood. Elliot Hospital and the city Public Works Department are in walking distance.
Lisa Gonzalez, a paraprofessional working in the fourth grade, attended Hallsville for one year as a kid and has put her three daughters through the school.
She teaches in the same room she sat in as a child. Her students get a kick out of using the chalkboard, and she tells tales of her former principal, Bill Shea, sending kids outside to clean erasers.
She bemoans the loss of another historical gem.
"Instead of honoring our history. Manchester is always closing its door, on it," she wrote me in an email. Of course history is everywhere. The ringers of the old school bell system are on a wall, but they no longer work. Hallways include massive classroom doors, wainscoting and cast iron coat hangers.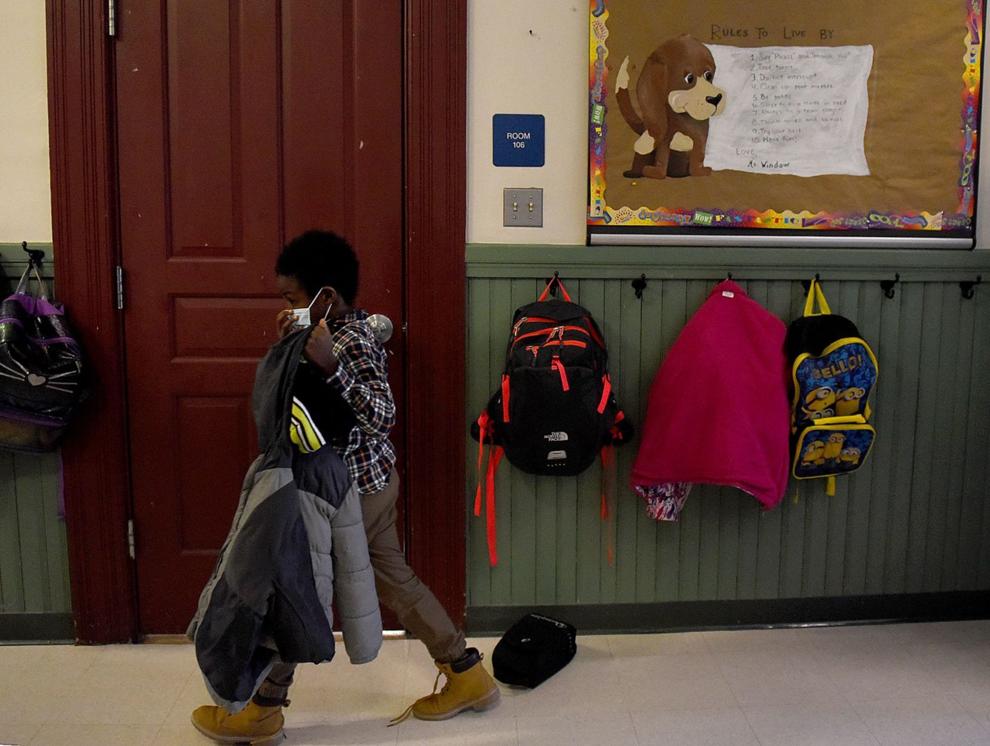 But schools are for teaching history, not living it. It would be folly to keep a school open merely for sentimental reasons.
Proficiency scores in English and math exceed the district average by 11 percentage points in both topics. That is even though the percentage of economically disadvantaged Hallsville families is slightly higher than the city average.
The Hallsville in-school suspension rate is slightly higher than the district average, but it has no out-of-school suspensions or expulsions.
Its smaller average class size is one less than the district average.
Teachers are committed; the average teacher salary is $60,300, which is close to the top of the city pay scale. That means they are experienced. "You don't leave here. You leave when you retire," said Patricia Auger, a first-grade teacher in her third decade at the school.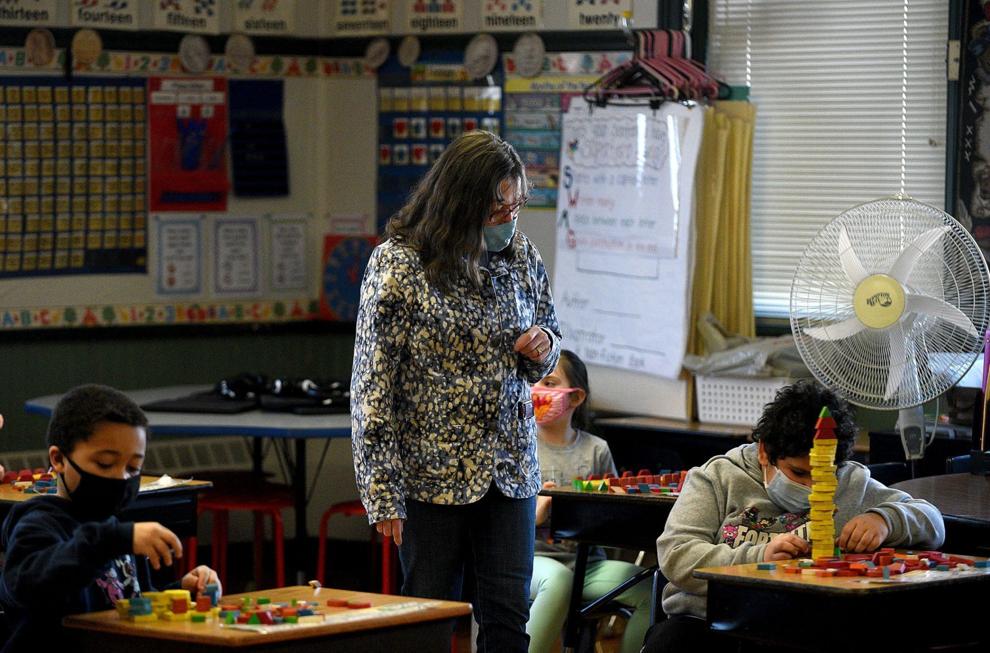 One of the newer teachers is Meryl Shea, an English Language Learner teacher.
Before the pandemic, Manchester schools struggled with the opioid crisis, and the pandemic exacerbated things, she said.
But in a small school, teachers get to know all the students, and they know what challenges they face at home, everything from parents divorcing to not enough food.
"Being a small school, we don't overlook that, not that other schools do, but we concentrate on individual students," Shea said.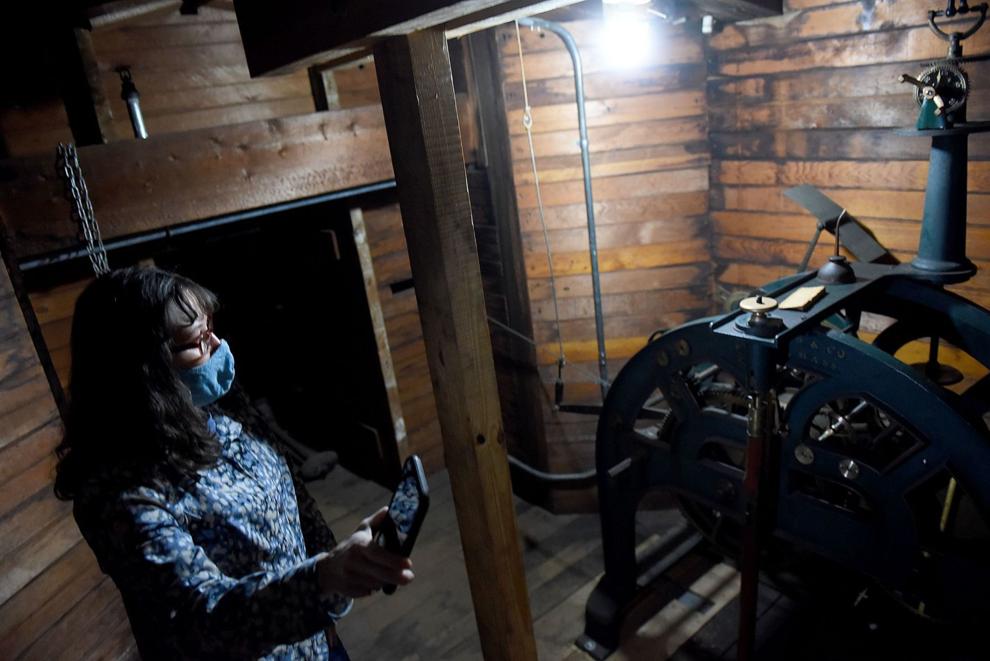 Concentrate on individual students. I don't think the consultants have come up with the term to describe that concept.
But there is one — a term that has become archaic in today's world of standards, test scores and consultants. Love. Love for kids. Love for a community. Love for an old building that can't measure up to modern standards.
"Here, we go out the front door," assistant principal Allaire said about the end of the day, "the parents are standing there waiting."