A lot more Manchester people are making it out onto the streets nowadays.
Marooned at home, we venture onto streets without the usual caution. Drivers have nowhere to go, so there is little traffic to harm our dogs, our kids, ourselves as we ply the blacktop.
If we venture far, we may find some new aspects of our neighborhood.
Timm Huffman has been on city streets a lot, and he's discovered much about his adopted city.
Ten days ago, he finished a two-year endeavor — to run every street in the city.
All 400-plus miles of city-owned and maintained blacktop.
From the miles-long connectors that span the city to little pieces of pavement that you wouldn't guess is a street.
He trod backstreets, alleys and hiking trails.
Even private streets — typically called ways — as long as they seemed like they were more than a single driveway.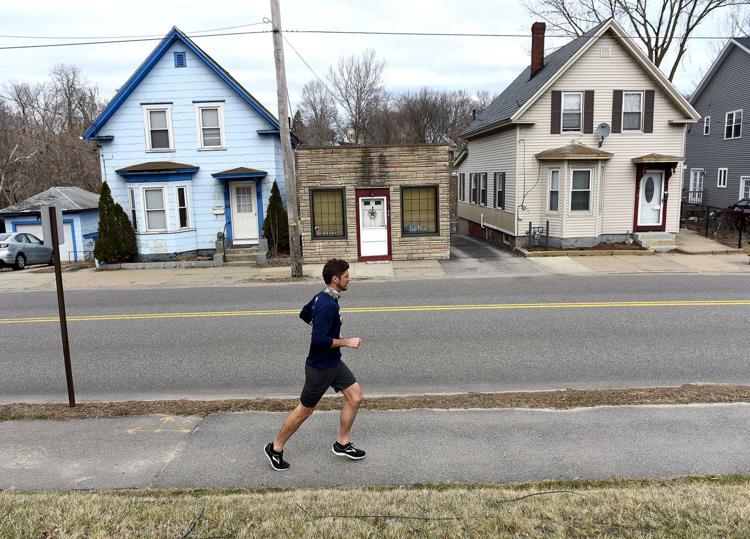 "There's a lot of funny little streets 100 feet long and they turn into people's driveways over the years," Huffman said.
Huffman, 34, belongs to the Greater Manchester Running Club, a club of super-fit runners and marathoner types that includes Mayor Joyce Craig.
In 2018, a fellow runner told him about CityStrides, a website that encourages people to log their city on their legs and provides the GPS and app to allow runners to track their progress.
It will even bark out directions from smart devices and plot accomplishments on a map.
Ed Sheldon told Huffman about CityStrides. About the time that Sheldon was finishing up Manchester's streets, Huffman started.
Sheldon said the software has improved, and now more people are doing it.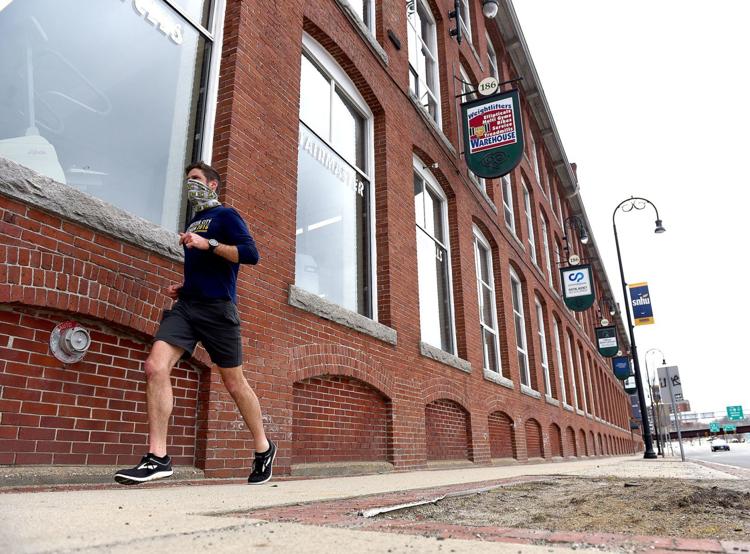 Sheldon has completed 21 so far, including Hooksett, Nashua and Merrimack. The larger the population, the more houses, the more streets, the longer it will take, he said.
"I find myself enjoying running something new," Sheldon said. He also called it inspirational.
"It was certainly a motivator at times," said Huffman, who averages about 5 to 7 miles a day, but can run as much as 25 miles when in training.
"It gives you a purpose to get out there rather than running the same old streets, which can get old after a while," he said.
But it also can be daunting. For example, Huffman once had to make a 5-mile round-trip jog when his app told him he missed a 30-foot nub of Howe Street.
Another time, he got chased from a private way off Proctor Road. He returned at night and logged the run.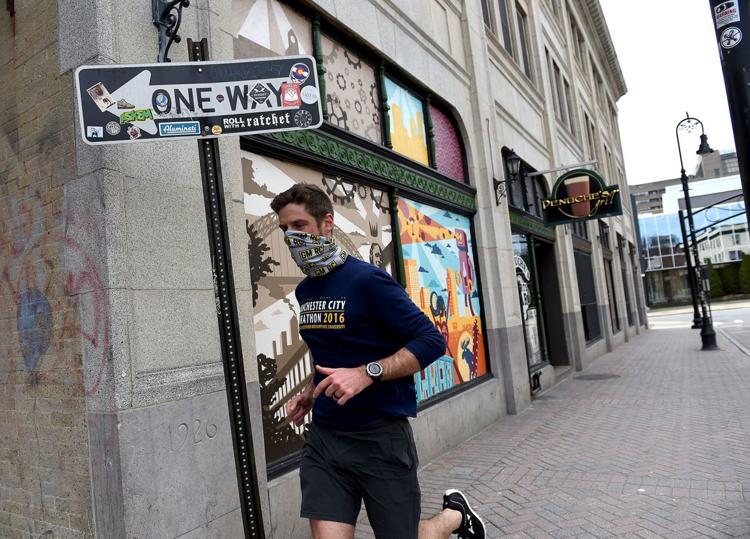 He acknowledged cheating once. The road into Highland Goffe's Falls School actually incorporates much of the parking lot, which he didn't realize until he got home. So a quick car drive to the school allowed him to jog the parking lot.
Overall, Huffman believes he found out more about his city.
He discovered empathy for those in the rougher parts of the city.
He found neighborhoods he never knew existed, such as upper Varney Street, where he admires the solidly built, early 20th century single-family homes, all with trimmed shrubs and clean streets.
And in these weeks when we can't get too close to others, even our loved ones, Huffman has embraced an entire city.
"Manchester," he said, "has a lot of really cool back streets and hidden corners that you don't see if you don't get off the beaten path."