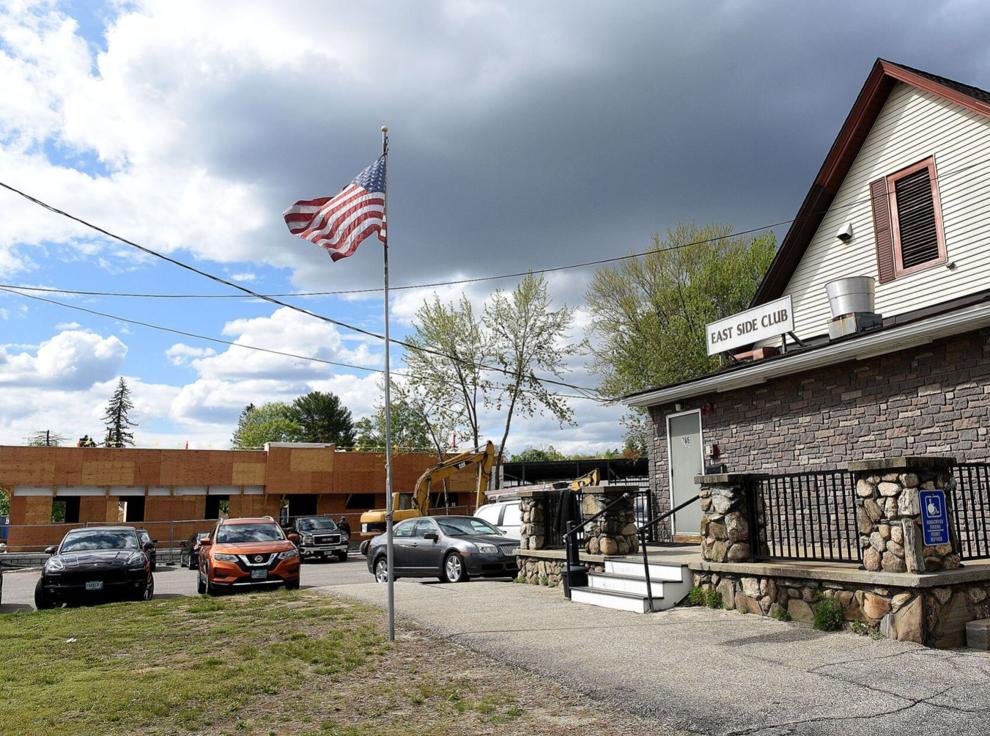 REAL ESTATE IS BIG nowadays.
Every couple of weeks, I get an unsolicited offer from a real estate-type. She offers more money than I ever thought my house would be worth. Should I cash in? Relocate and rebuild?
That's what the East Side Club is doing.
One of 16 social clubs in the city, the East Side Club will be moving a couple hundred feet west of its current Massabesic Street location sometime this fall.
Construction is underway.
The new, $695,000 clubhouse will have a bigger bar, an outdoor porch, handicapped bathrooms, 10% more space overall.
The existing clubhouse will be razed and the parking lot will triple in size. Faux-granite stonework will line a creek that runs beside the new clubhouse.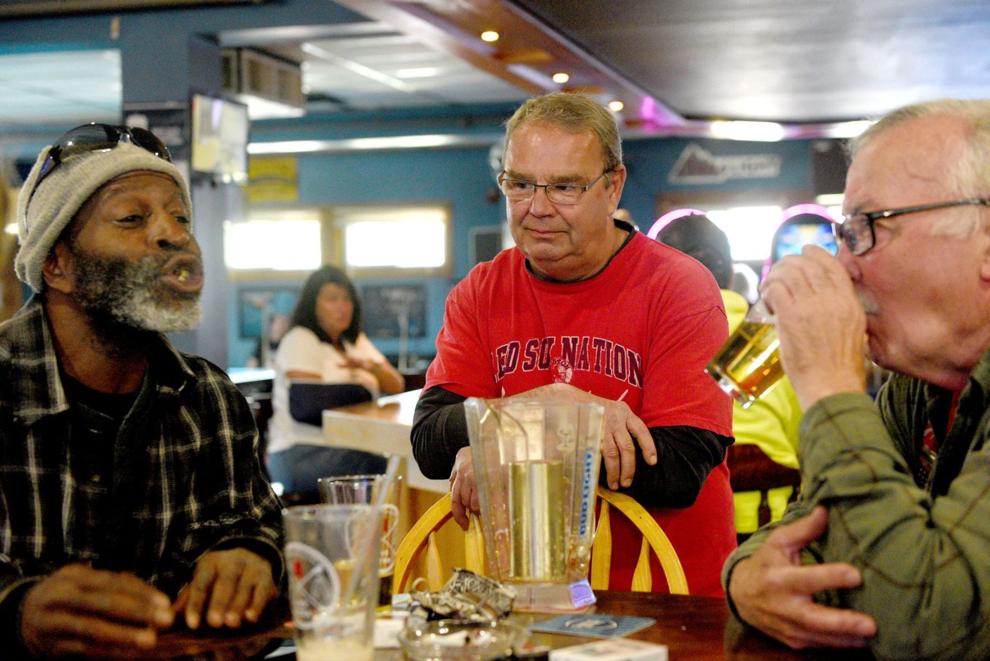 And it costs the club nothing. No mortgage. No need to increase annual dues. Not even a jump in the $2 (happy hour) price for a pint of beer.
The new clubhouse is part of a larger, $2.2 million construction project that involves the CVS Pharmacy being built just to the north of the club.
"They kind of had to give us a deal we couldn't refuse, and they did," said Dan Sanborn, the president of the members-only club.
Call it neighborhood beautification. The existing East Side Club, located on Massabesic Street just short of Mammoth Road, didn't fit into CVS's vision for its new store, said Tim Boisvert, president of TRB Development Group.
You could call the gable-roofed building shabby were it not clad in vinyl, the facial blush of the construction world when exterior blemishes or age spots need hiding.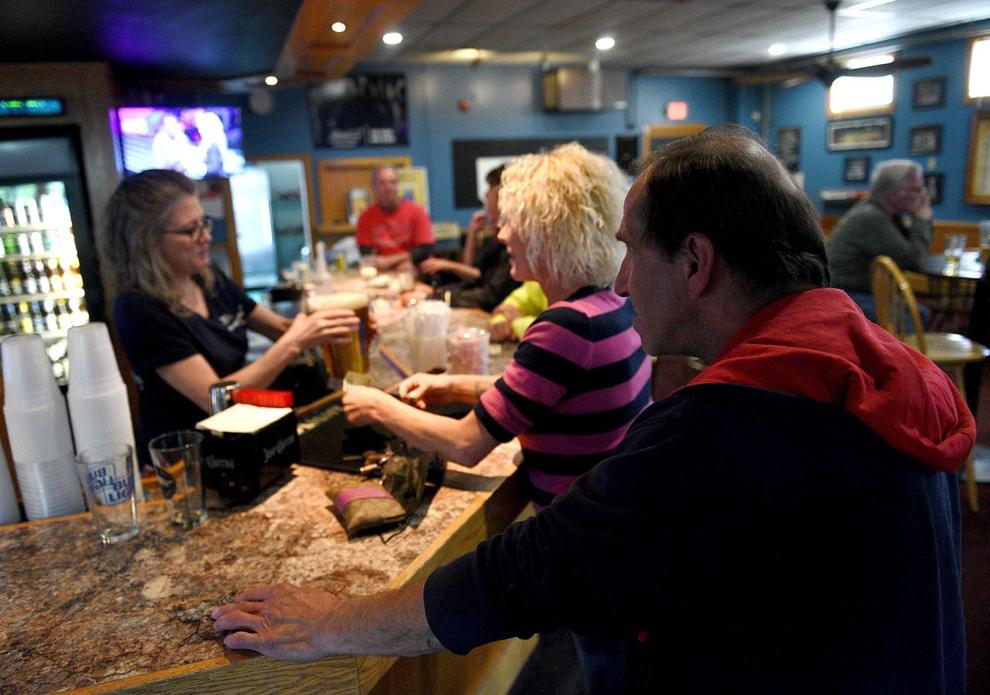 Even with the siding, the squat windows and bazooka-proof entrance don't fit with the image of health and happiness that any drug store wants to lure in customers.
Boisvert said the clubhouse would have hampered the view of CVS. And so it's coming down.
"They (CVS) wanted the view corridor from Mammoth Road and Candia Road. That's the $64,000 view," said Boisvert, who has built about 35 CVS stores, some as far away as New York City.
The steel beams of a 14,700-square-foot, 29-foot-tall CVS Pharmacy are also going up.
CVS will get an entrance off Mammoth Road and Massabesic Street and will continue its battle with Rite Aid for east Manchester customers.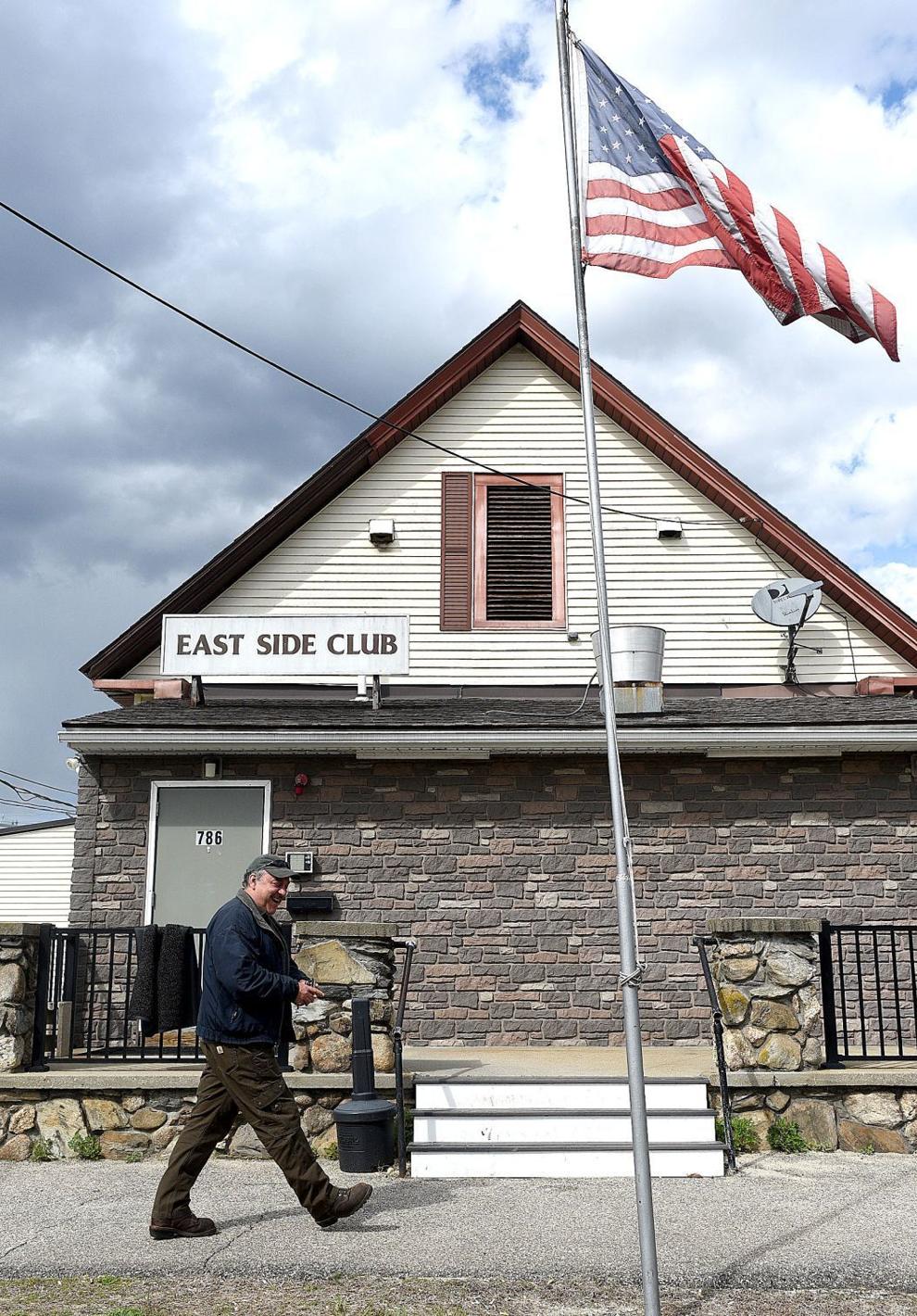 The inside of the club is the kind of place I visited often after reaching adulthood. The most exotic beer on tap is Sam Adams. The felt on the regulation pool tables is as soft as a cat's underbelly.
The air offers second-hand smoke to my nicotine-starved lungs, an ambiance long denied to public watering holes.
The club counts 765 members, about a dozen who were on hand one afternoon last week when photographer David Lane and I visited.
"We're all a big family," said James "Skip" Liggins, an electrician's helper who sat with a few friends. There is a trophy case that showcases victories of the club's softball, baseball and pool teams.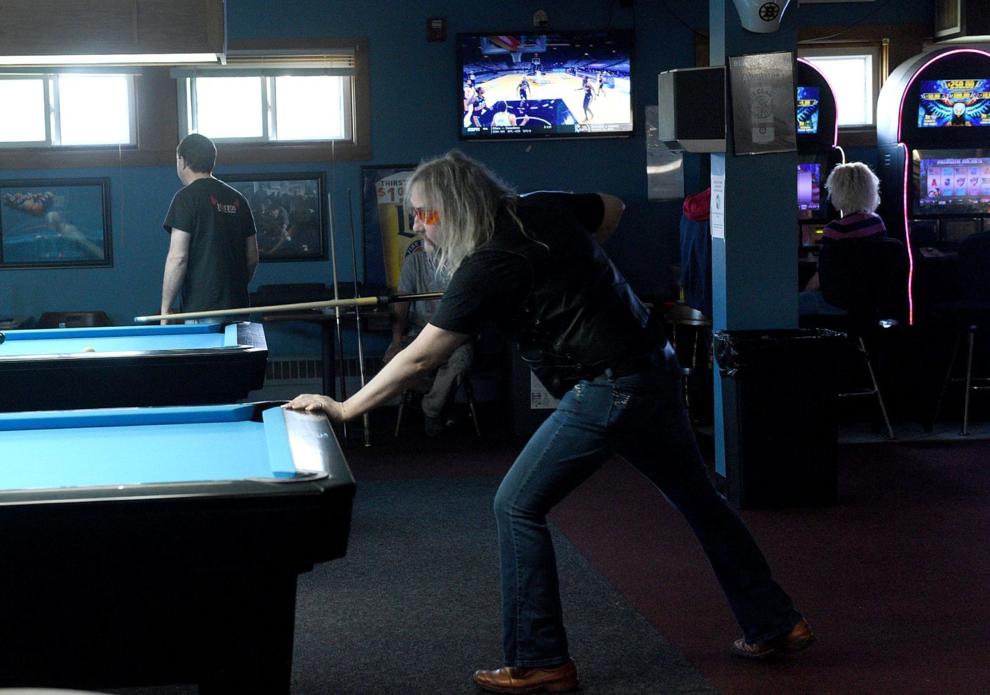 Missy Michon, a licensed nursing assistant at a local nursing home, said she likes the strict rules — such as no drugs, no guns — that the club enforces. Not all clubs do, she said.
"This is my sanity for a few hours a day. This is all I have," Michon said.
It's also not a meat market, Michon said. Except for the occasional raffles for all sorts of items, including meat.
The music was low, the lights just a little dim.
Although Liggins said the social club is a family, it's more like a small New England town. People know one another. They get so used to each otherthat they might even start to like one another. But they disagree and grumble.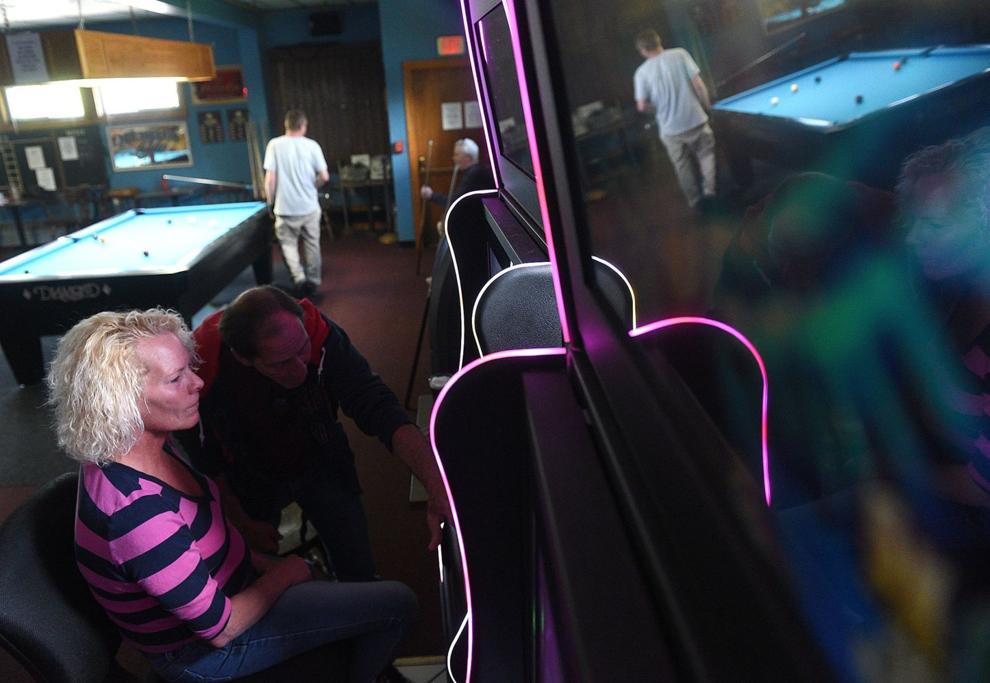 A membership vote was 92-11 for the new building.
"I had nothing to do with it," said diesel technician Adam LeBlanc as he played a game of 9-ball. "I don't understand it, but we got a new club. That's cool."
Norm Lamy, an electrician, hates to see the current building go.
"It'll be a heartbreaker. It's been here for a long time," he said about the building, which dates to the 1940s. His father had been a member, and his uncle had been sergeant at arms, he said.
"A new club and it doesn't cost us anything? Well it doesn't cost us anything financially," said Al Cavanaugh, an engineer, drawing out the last word in an exhale of suspicion. He voted against the deal, but I could never get an explanation why.
Michon, who remembers family Christmas parties at the club while growing up, welcomes the move. More space and a prominent building will draw new members, she said. A smoker, she expects that the majority will vote to ban smoking, as will Michon, before they move to the new club.
Sanborn, who used to work in the Union Leader mail room, sums it up pretty well: "everybody's really excited, but a couple complain."
Another factor that may have helped the club was desperation.
Boisvert said CVS has been looking to relocate for years. At least two other locations fell through, and the company was losing patience.
"This is like their third time at bat," Boisvert said.
According to artist renderings, the new clubhouse will resemble a restaurant or single-story office building. The hue of the roofs and exteriors of both social club and pharmacy will complement each other.
Which makes sense since both are drug stores in their own kind of way, selling libations that — in moderation — help you get through the day.
"I want to be welcome to enjoy a beer when this is done," said Boisvert, who deeded over the lot, valued at $199,000, to the East Side Club for the new clubhouse.
"I'd like to be welcome the rest of my life, but there's no obligation."