TO EVERYONE WHO has placed sneaker to ice and crashed onto their backside, New England winters can be both unruly and painful.
But gravity and slick surfaces can be mastered, and such skill building was underway last week at McIntrye Ski Area.
There, the ski racers who participate in Manchester high school alpine ski teams — all 14 student-athletes — held the first intracity downhill ski meet in years. It was a way to bond with snow and wax, and a morale booster in a school year sorely in need of normalcy, if not high spirits.
With its paltry numbers, the team will likely never fill a trophy case. But that's not the point.
"It's very fun, pretty relaxed compared to a lot of teams. We're not always serious all the time," said Megan Ziers, a Central junior in her second year on the team.
Ziers is the fastest racer on the team. At a recent meet, she outpaced four competitors from Bedford to win a giant slalom race, and she logged the fastest time in the Manchester SKI Meet.
The rest of her team represents a variety of abilities.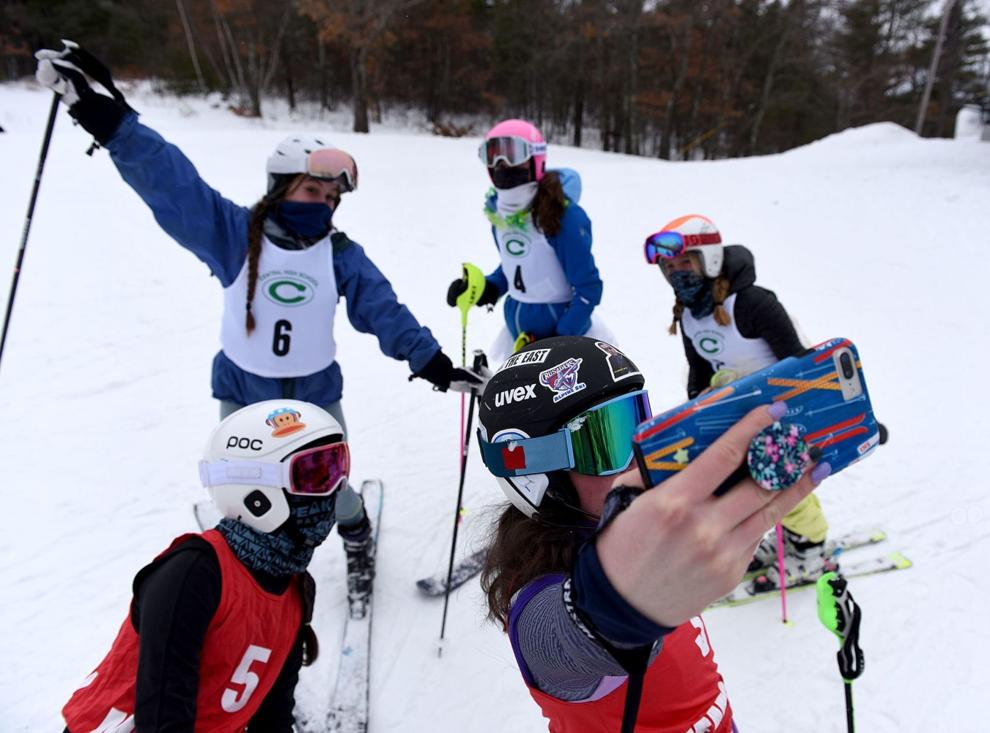 Some take the course erect. They shift their bodies to perfect control as they round gates and glide downhill while team booster-volunteer John Rist shouts encouragement. "This is it, this is the big one buddy."
Others, Bode Miller and Mikaela Shiffrin wanna-bes, push off with their skis, tuck their poles and lean into gates.
"My goal is to not miss a gate and not fall," said Central freshman Emily LeClerc.
Alas, winter sports aren't what they used to be in Manchester.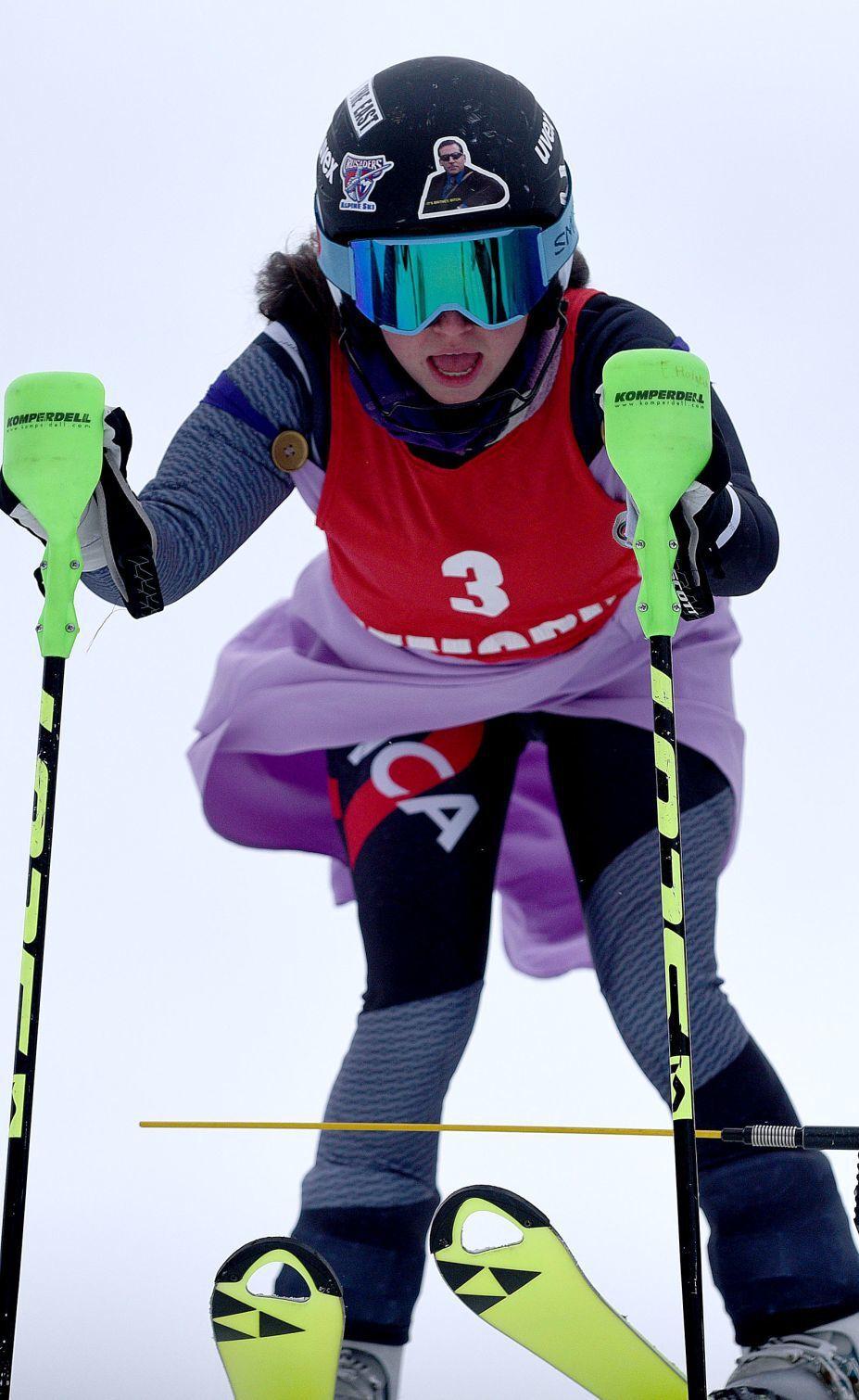 Union Leader sports reporter Alex Hall has written about efforts to create a hockey co-op team among Manchester high schools.
In skiing, which is based on individual times rather than team-engineered scoring, that basically has already happened.
"We practice together, we ride the bus together. We're basically one team," Ziers said.
Whenever anything goes wrong in winter nowadays, it's easy to blame climate change. But that's not the case here; if fact, last Wednesday was a beautiful day for a ski meet: mid-20s temperatures and plenty of snow.
Much like hockey, ski racing suffers from the change in Manchester school population.
Overall numbers of students overall are down. Many kids come from families and cultures where skiing is a foreign concept.
And skiing is an expensive sport for a city where a lot of families struggle. (Although ski team members don't have to pay any fees or lift tickets for meets or practice.)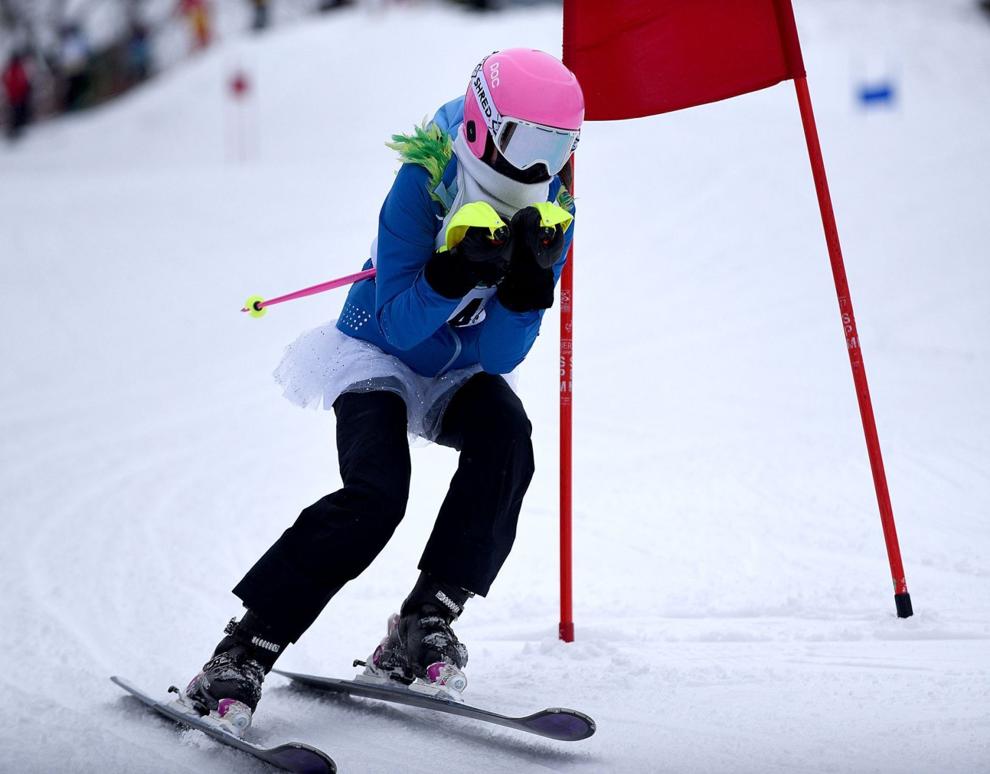 Meanwhile, the Manchester kids who do take slopes are often lured away from ski racing by snowboarding or freestyle skiing, which focuses on aerials, rails and halfpipes, not speed precision.
"I think people really aren't interested in skiing, not here in Manchester," said Ben Colby, a Central sophomore.
At the heart of the team is Rist, who is 71 and a former principal at three Manchester high schools.
He makes posters and calls to recruit skiers. He sets up and takes down gates. He coaches kids on the nuances of turning and gaining speed. He arranged the Manchester meet (the first since 2007). He added a trick category to the meet; contestants wore costumes and performed feats such as skiing under parted legs, skiing backward and planting ski tips in the slope.
Watching Rist at work, it's difficult to tell what he enjoys more — skiing or working with high school kids.
"We just see the kids outside this year," laments Rist, noting that there is no indoor strength training or inside lodge gatherings because of the coronavirus pandemic.
"We have kids, I swear to you, I haven't seen their faces," Rist said.
The Central coach, Ryan Burgess, wasn't on hand last Wednesday because he was recovering from a recent surgery. The Memorial coach, Beth Dooly, coached from her snowboard.
She ski raced in high school, but switched to snow boarding in college. She now has a reputation as a snowboarding ski coach.
"I've tried bribery. You think it would happen," the English teacher joked about her recruitment efforts. "If there is a little bit of ability on skis, we'll take you," she said.
Technically, the city still has separate teams. But only Central girls — there are five — have enough members to be scored as a team. So the other racers compete individually at ski meets.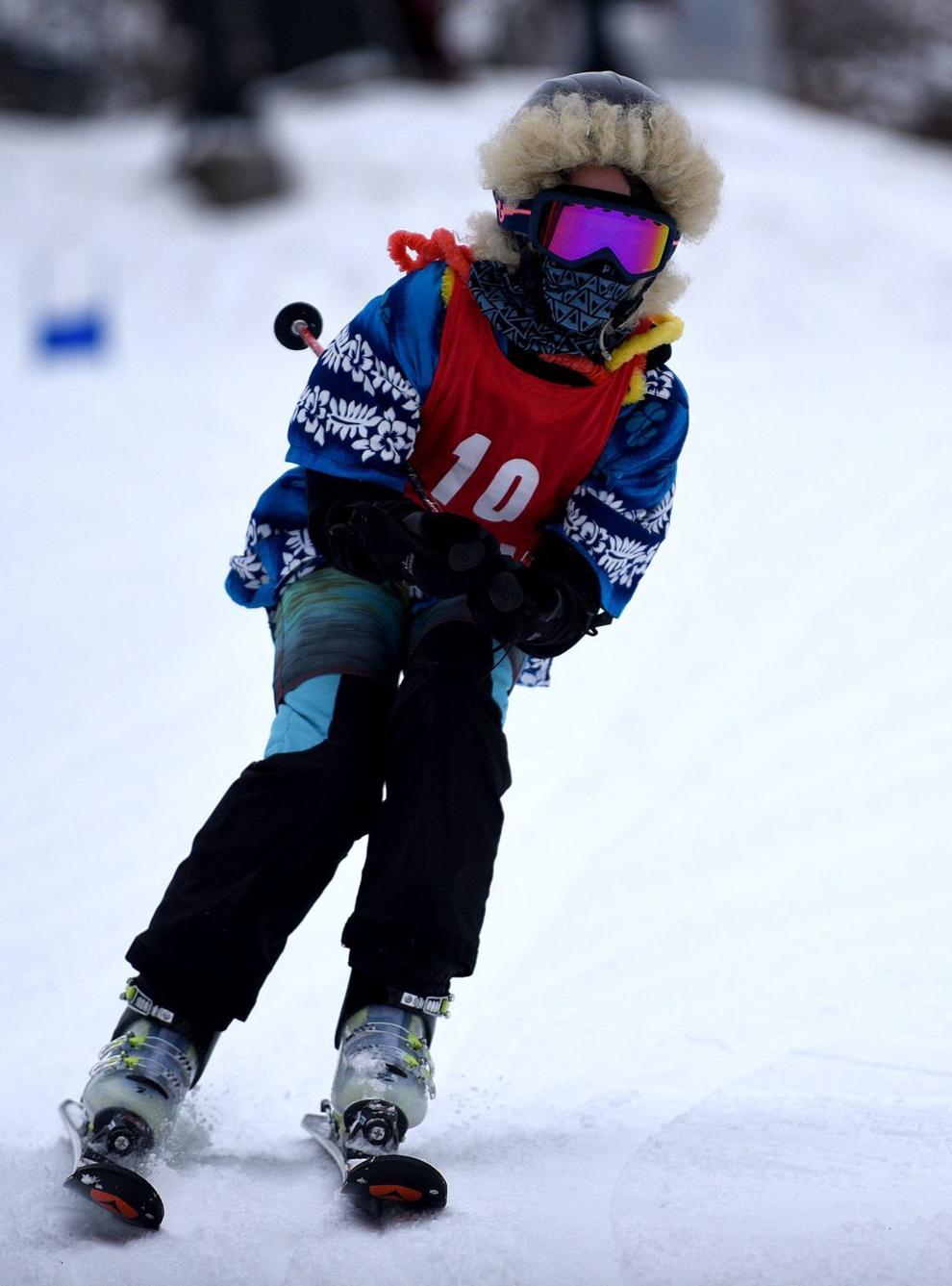 "It's good getting to know people from other schools," said Memorial freshman Prany Gohel about the hybrid team.
Dooly would like to see Manchester teams combine and drop out of Division 1, but that is hard to do under New Hampshire Interscholastic Athletic Association rules.
Yet with McIntyre they have a little ski area in their back yard, an opportunity to work at something they love, and — in these uncertain times — a chance to connect with a school that they have been experiencing mostly virtually.
"We don't have a large team," Colby said, "but we try."