Like the blood vessels of a heart, the state's two main highways — Interstate 93 and Route 101 — intersect in the Queen City, allowing our city to boast that all roads lead to Manchester.
In a similar vein, Arthur Charland likes to think that greater Manchester is a focal point for snowmobile trails, at least in southern New Hampshire.
The Rockingham Trail starts in Manchester and cuts through heavily populated areas east to Portsmouth. Turn north off the Rockingham Trail and you're on your way to Canada. Head south and you end up in Salem.
Of course, southern New Hampshire is not the snowmobile mecca that the North Country is, but the Rockingham Trail sees 300 to 400 snowmobilers on a good day in the winter.
The trail has two chokepoints, which irks Charland, a Manchester resident who has been building, clearing and grooming snowmobile trails in the area since the 1980s.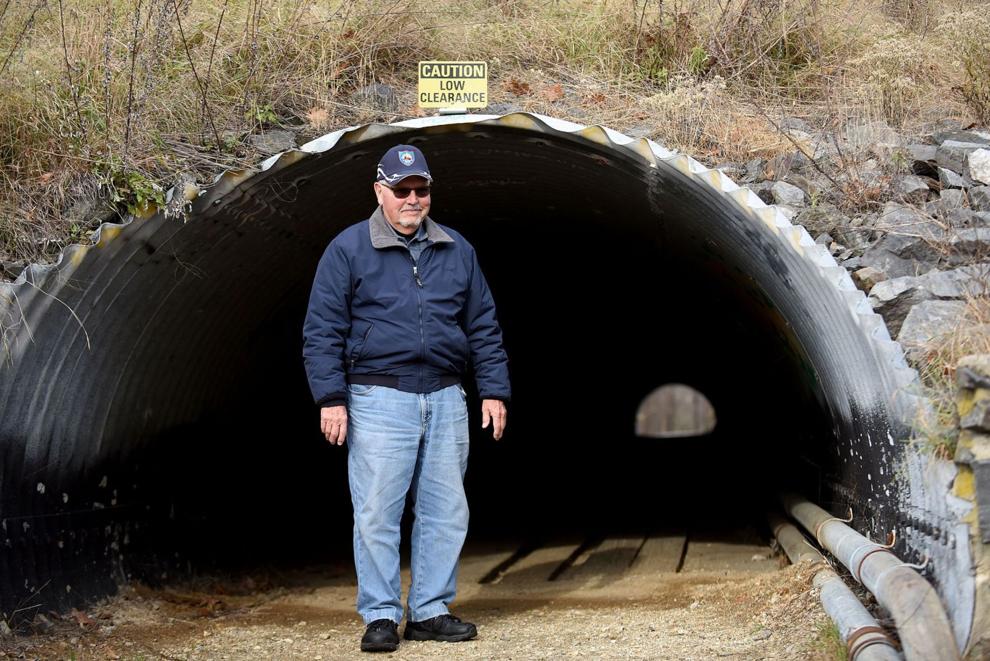 The chokepoints — tunnels of culvert pipe that are not even 6 feet at their apex — don't block snowmobile traffic, but they are too small for the tank-sized equipment that snowmobile clubs use to level and groom the trails.
"It's become obsolete. When it was created, it was fine," said Charland, the trail committee chairman at the Southern New Hampshire Snow Slickers.
"The culverts stop us from getting from one end of the trail to the other," he said.
Charland met me last week and showed me the larger tunnel.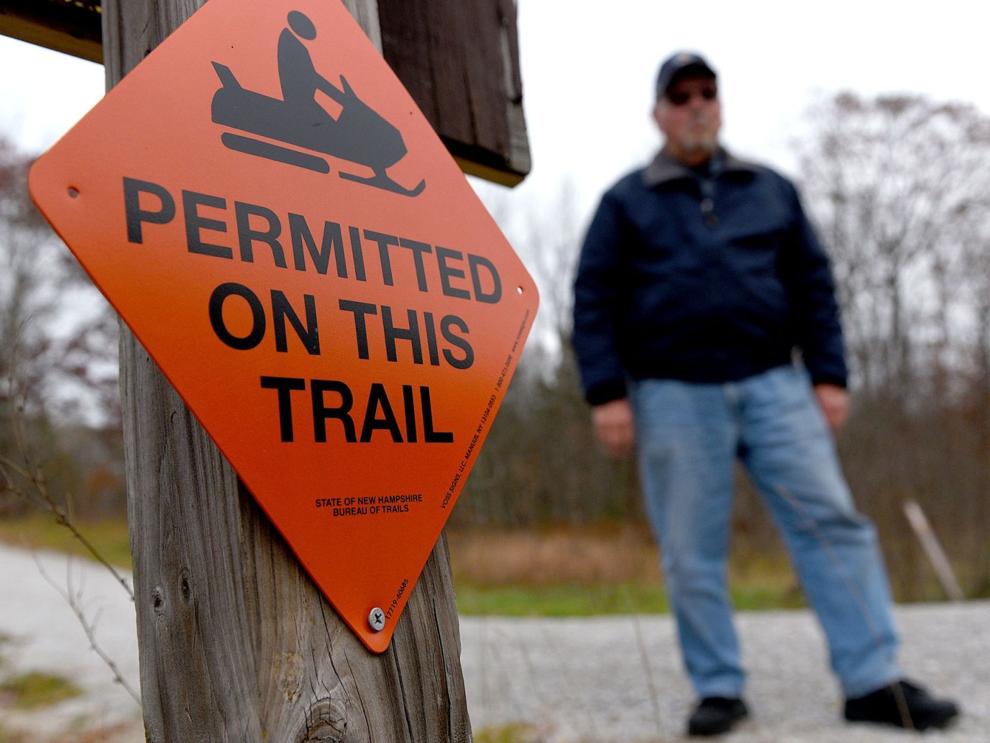 At 85, the retired salesman did his best to pitch his solution for the chokepoints — new tunnels comprised of 12-foot high by 12-foot wide box culverts that would easily accommodate the groomers.
Then he mentioned the estimated cost of the two tunnels: $6 million.
Sure, the government is starting to throw a lot of money at blacktop. President Biden was in Woodstock last week trumpeting his $1.2 trillion infrastructure bill. That same day, Manchester received word of a $25 million grant to redraw the roadways along Queen City Avenue, South Commercial and Elm streets.
But $6 million to make it easier to groom snowmobile trails?
"How we get to replace them, I don't have a good answer for Art," said Charles R. Willeke, municipal highway engineer for the state Department of Transportation.
Such a project would involve digging up and detouring Route 101 and the Exit 3 ramp to Candia.
No doubt, snowmobile clubs have done their part to keep New Hampshire winters happy.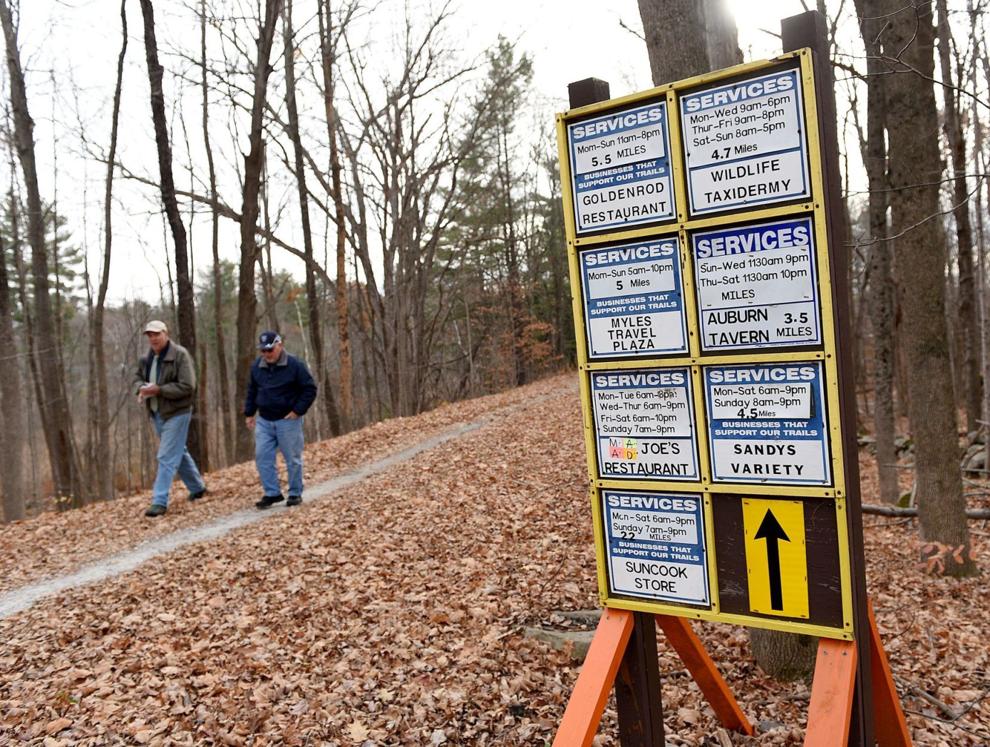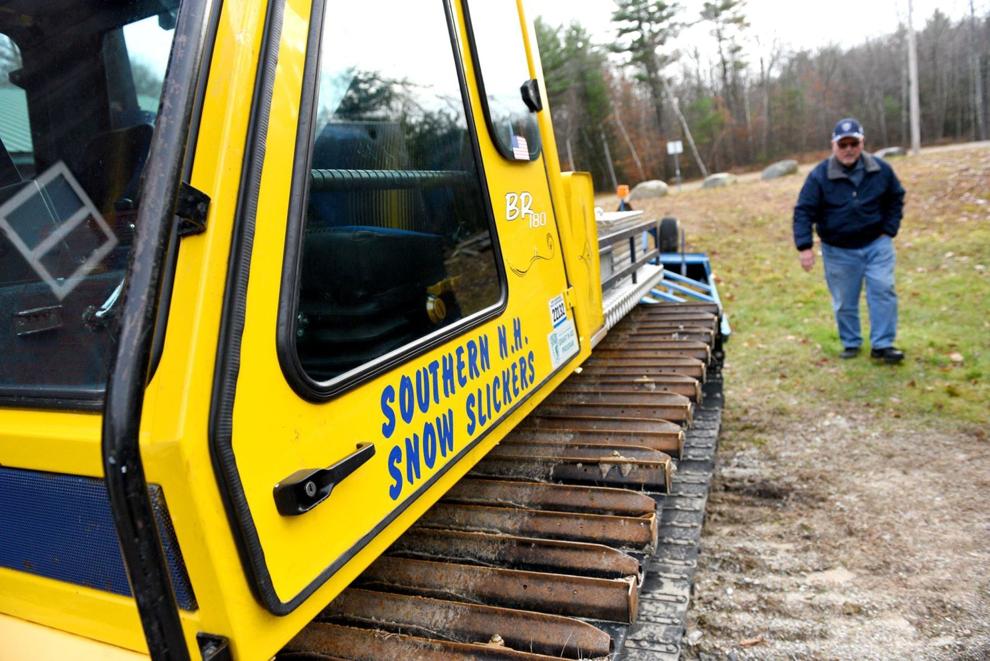 The Snow Slickers maintain 110 miles of trails in the region, including Bear Brook and Pawtuckaway state parks.
They build bridges, erect signs and clear vegetation on trails. Lots of others use the trails for free — walkers, bicyclists, cross-country skiers, dog sledders. About the only things not allowed on the trails are all-terrain vehicles and dirt bikes.
Snowmobile clubs get money from the state, but the payments, funded by snowmobile registration fees, are paltry. For example, last winter the state paid $26,500 to help pay for the grooming activities of the three clubs that groom the Rockingham Trail.
Charland said a grant could pay for the tunnels.
"Do you know how much money is spent by snowmobilers in the state? It's millions of dollars for tourism," he said.
Willeke said the state receives federal grants under two programs for non-traditional projects.
The state received $13.5 million two years ago for Congestion Mitigation and Air Quality Improvement projects, which look to reduce traffic congestion. And it received $3 million for Transportation Alternative Programs.
When one looks to reduce traffic congestion, the latter heavily favors non-motorized transportation such as bicycle paths.
"I don't want to say no, but the funds we typically would use would be hard to apply to it," Willeke said.
He said the tunnels are in good shape, and if they were to start failing, it would be easier to just repair rather than replace them.
Charland said he'd like to see the government use the grant money and refocus its efforts.
"They spend millions of dollars making new stuff," he said. "We want them to take care of the old stuff."