MAY MARKS THE five-year anniversary of Safe Station.
It had its critics, but Safe Station was a powerful recognition by city leaders that Manchester was under siege by opioids.
Manchester Fire Department's Safe Station provided a simple, no-frills entry point to get addicts off the needle, off the streets and into a system that offered treatment.
Now, the city is struggling with the next phase. The city needs Safe Surroundings — places where people can stay sober and heal a broken life.
Safe Surroundings already exists. They are found across the city in sober houses, where people have made it through short-term treatment and now rely on one another to recover.
Some sober homes follow the letter of city law, others don't and remain in lengthy struggles that are played out in inspections, regulatory files and public hearings. There is a lot of finger-pointing and threats. Lawyers disagree over what laws and legal definitions apply.
The best example of such conflicts are found on Orange Street and, to a lesser extent, Dubuque Street.
Jonathan Gerson and his company Into Action Sober Living operate a sober living home for women at 296 Orange St. Walk by it, and you would see a neat family home in a middle class city neighborhood.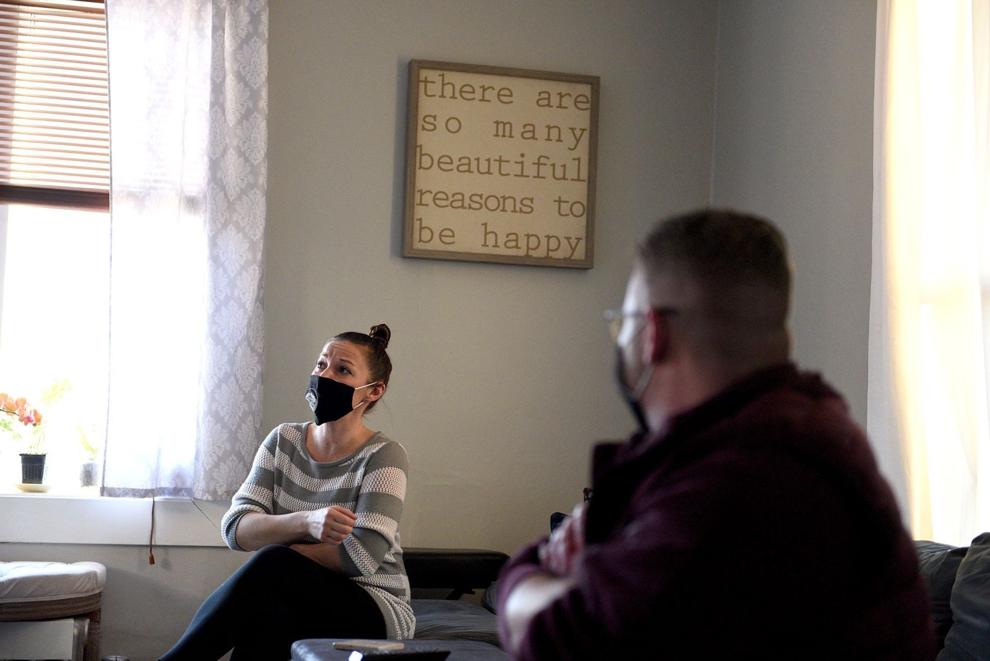 But the city says it is not properly permitted. More on that later. Because what matters most is one thing. Unhappy neighbors. They determine what the city does.
"Enforcement has been driven by complaints from neighbors," Michael Landry, the city's deputy director of building regulations, emailed me recently.
Neighbors complain that people are coming and going from the Orange Street house at all hours, Landry said. There was at least one overdose (and apparently only one). And the sober house is a business in a residential neighborhood.
I talked to some neighbors.
"They're quiet. I've never heard anything from them," said Kelly Goumas, who lives on Myrtle Street directly behind the Orange Street house. She bought her duplex in 2018. In October 2019, Into Action opened up behind her.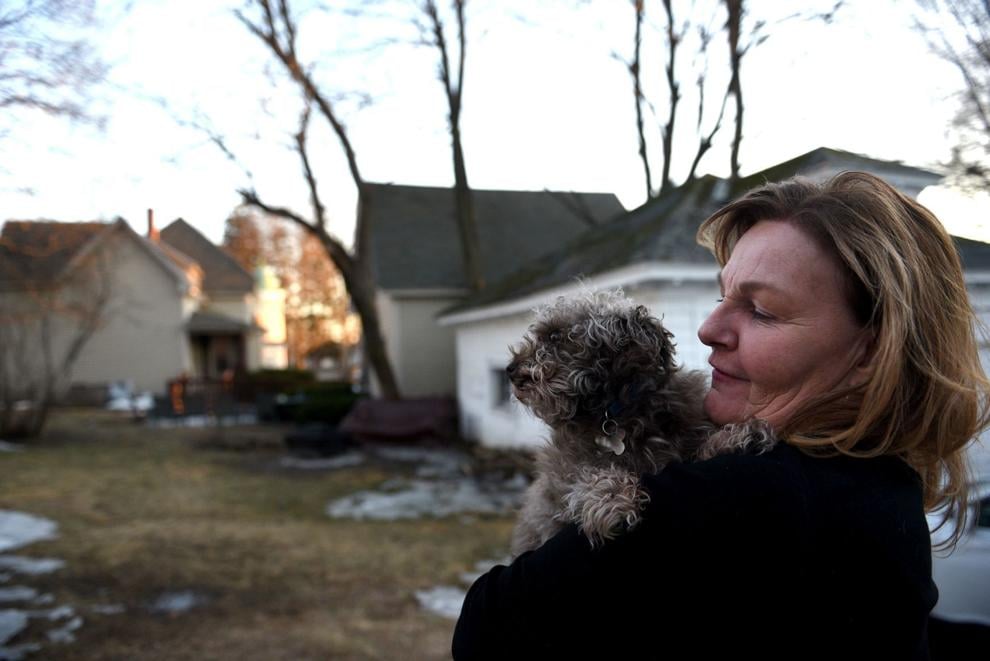 Goumas said the women in the house — 11 live there now — appear supportive of one another.
Last summer, she invited them to socialize around her fire pit, but they never did. It appears they are busy working, attending sobriety meetings and tending to the house. Yet, she knows that most in the neighborhood oppose the house.
"You're in a city," Goumas said. "As a taxpayer, I want more sober houses as opposed to someone OD'ing out front with a needle in their arm. They're good people that just deserve a chance."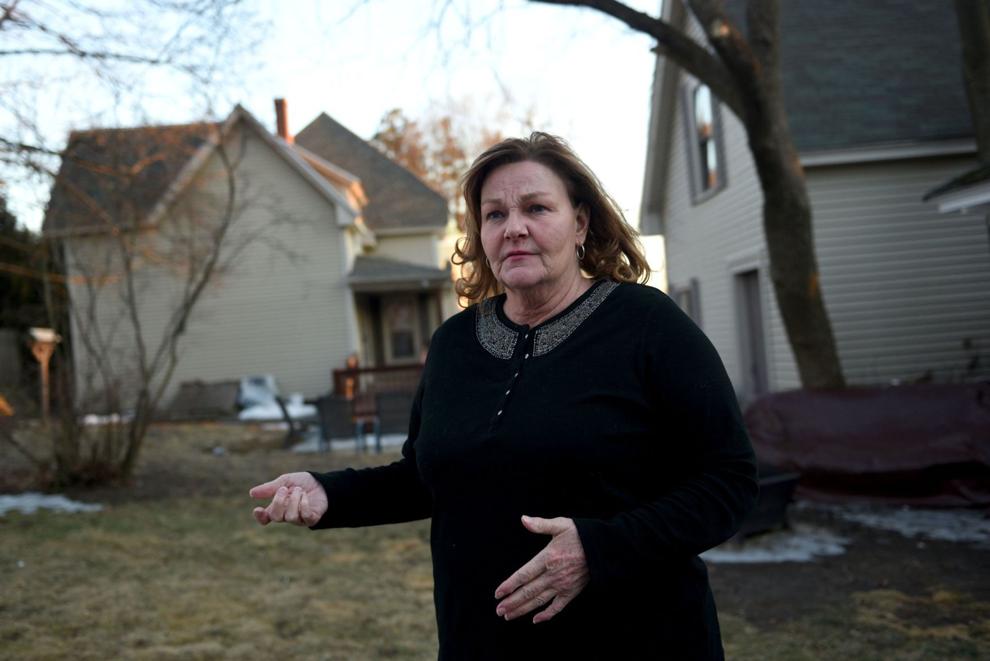 Joe Turnbull, who lives next to the Into Action triple decker at 273 Dubuque St., has similar thoughts. "They're a cakewalk, they're a pleasure to have," said Turnbull about the triple decker operated by Into Action since 2016.
The only disagreement he ever had was over where they piled their snow after a storm. He handled it like neighbors normally do, by talking it out, he said.
Back on Orange Street, I spoke to a resident who has several complaints, going so far as to hint prostitution. But then he wouldn't give me his name. (He and others weren't happy with an earlier article I wrote about another sober home that has since closed.)
But someone who lives across the street did speak up.
"Awful," said former school board member and former alderman Richard Girard. People come and go. There are fights. Cars park outside with out of state plates.
"It's like the Wild West," said Girard, who is weighing a run for mayor.
Girard has been in the forefront of pressuring the city to act against Gerson and his properties. He urged me to look past the notion of sober homes and consider them as unpermitted uses of properties. He also notes that interior work took place in Orange Street without a building permit, which was confirmed by city records.
Where is the good faith when Gerson sneaks into a neighborhood and runs a sober home without following city rules? Girard asks.
"If the rules apply to everybody else, the rules apply to them," Girard said. He faults the city for being too accommodating and not coming down harder on Gerson.
In an email, Mayor Joyce Craig faulted the state for having no regulations to address sober homes, which means cities are burdened with enforcing compliance.
"In the meantime, the city will continue to enforce all applicable legal requirements, and pursue appropriate enforcement actions against any property owners who fail to comply with the law," she wrote.
Gerson insists that the permit the city wants him to obtain — congregate housing — doesn't fit a sober home. For example, he doesn't provide meals. Nor is it as unstructured as a rooming house.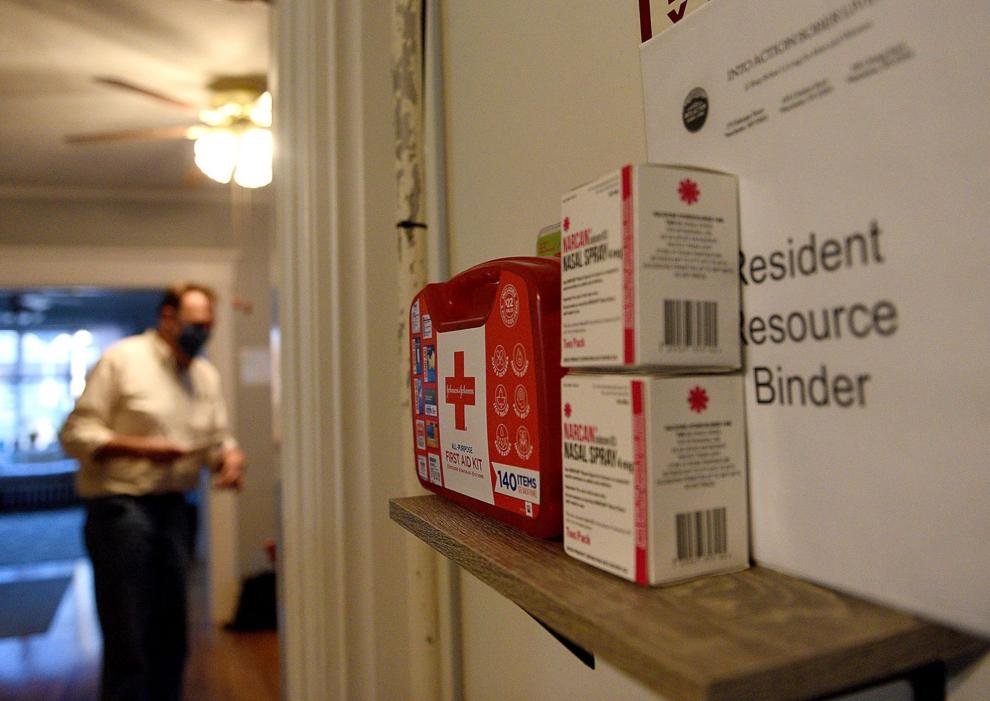 Rather, the people living in a house constitute a family and shouldn't need a permit, he said. But he is taking some steps toward approvals.
Gerson's lawyer wants the city to make a "reasonable accommodation" under the federal Fair Housing Act. That law, as well as the American with Disabilities Act, prohibits discrimination based on people in recovery.
To do so, the city tells him, he must still go through the process, which involves public hearings before angry neighbors and a decision by a regulatory board.
"The city's goal is to achieve compliance," Landry writes.
Recently, the city granted Gerson an extension to file applications for approvals. The extensions end next month.
"I want to be on the same team. I want to be partners with the city," he said.
Meanwhile, the city requires such information as the names, dates of birth, income sources and proof of residency for the houses' residents. The city even wants to see the chore schedule. Gerson wonders how he can do so and maintain residents' privacy.
Landry said that courts have found such questions to be reasonable.
He will need planning board approval for Dubuque Street and a harder-to-obtain variance from the zoning board for Orange Street.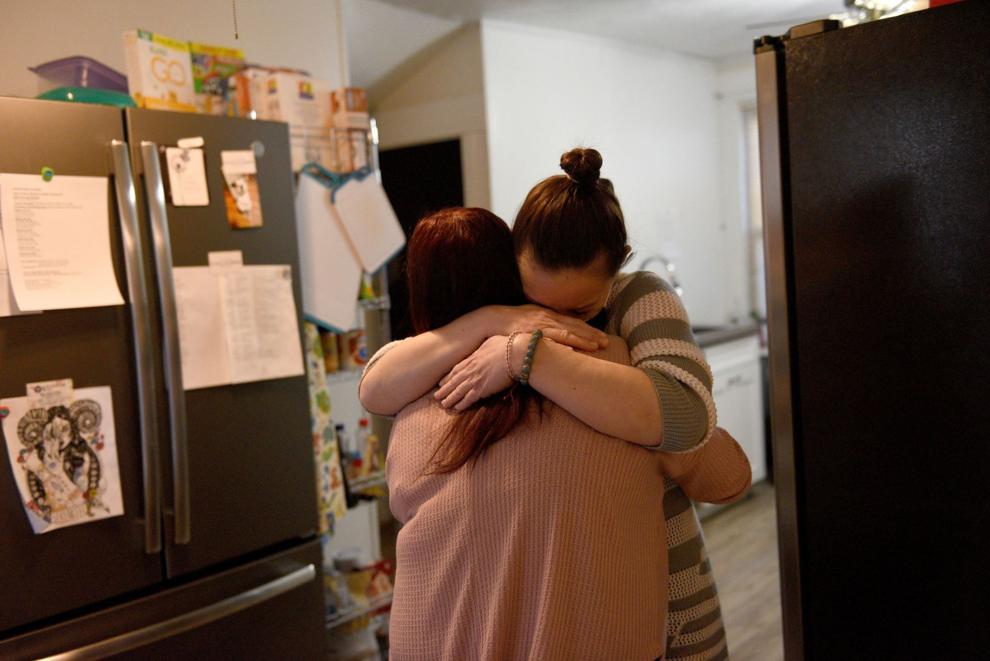 The city's zoning ordinance allows for easier permits in marginal neighborhoods such as Dubuque Street. A variance is needed for more affluent neighborhoods such as Orange Street.
Landry notes that other sober living houses have gone through the process. Last Thursday the Planning Board approved a sober living house at 247 Pearl St.
Gerson said such reviews and approvals are lengthy and expensive. He is passionate about his sober homes.
He and his partner own five in the city. His homes are certified by the National Alliance of Recovery Residences. A recovering addict, he said a sober home restored his life. And yes, he said, he runs them as a business.
"I don't know," he said, "who would want to have responsibility to the residents to keep a place safe if there was no profit."