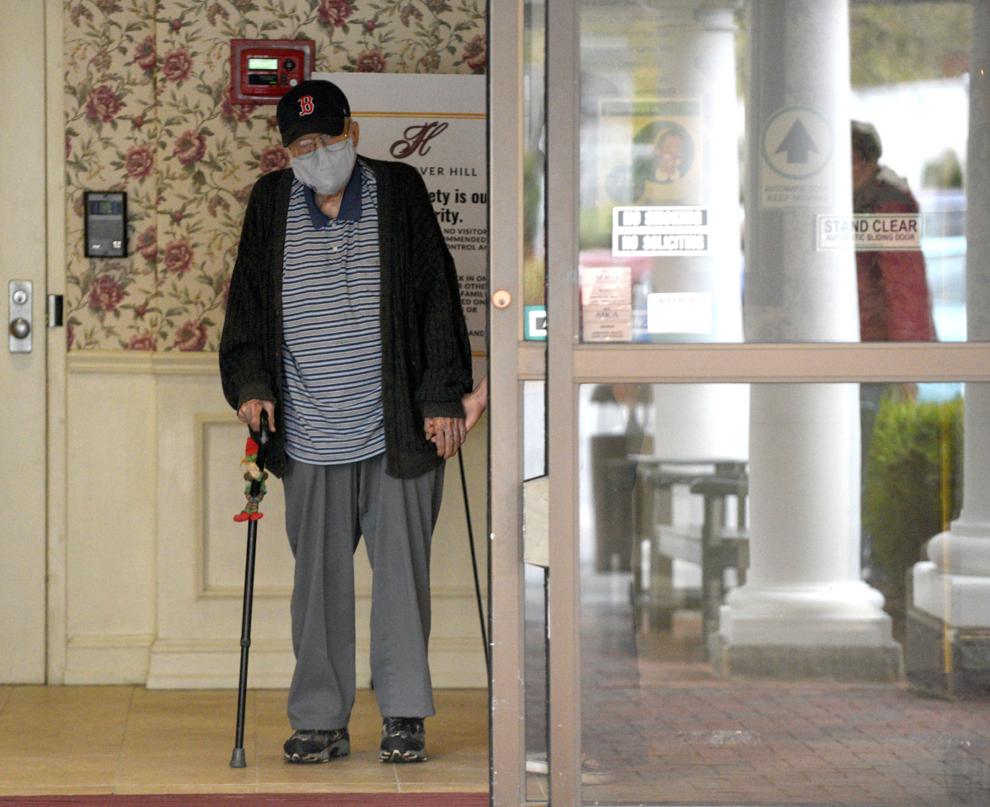 AT 96, LEO BUOTE wants the simple things in life: Sunshine on his face. A cookout at his daughter's house in Merrimack. A draft Miller Lite at his favorite Manchester watering hole, Billy's Sports Bar & Grill.
The sad fact is that the World War II Navy veteran is a prisoner, confined to a nursing home under shifting COVID-19 restrictions that prevent even fully vaccinated people from getting out and enjoying their final years.
Before anyone accuses me of launching into a pandemic denial rant, consider:
Buote has been fully vaccinated. Given his age and nursing home residency, he was part of the first wave of New Hampshire vaccinations. His 14-day period for full effectiveness kicked in weeks ago, according to his daughter, Wendi Murphy.
Buote has survived COVID-19. The disease hit him in March or April 2020, just as the pandemic struck and devastated nursing homes. He developed a mild case of pneumonia and never had to be hospitalized, he said.
As of last week, his nursing home, Hanover Hill Health Care Center, had no active cases of COVID-19. But under state recommendations, Hanover Hill must remain at the lowest level of freedom — Phase Zero — for 14 days after a COVID patient's negative test.
Even when the facility inches up to Phase One, nothing will change. Phase One doesn't allow residents to go outside the nursing home anyway.
Except for doctor visits, Buote has been confined to the Hanover Hill grounds for more than a year, he said.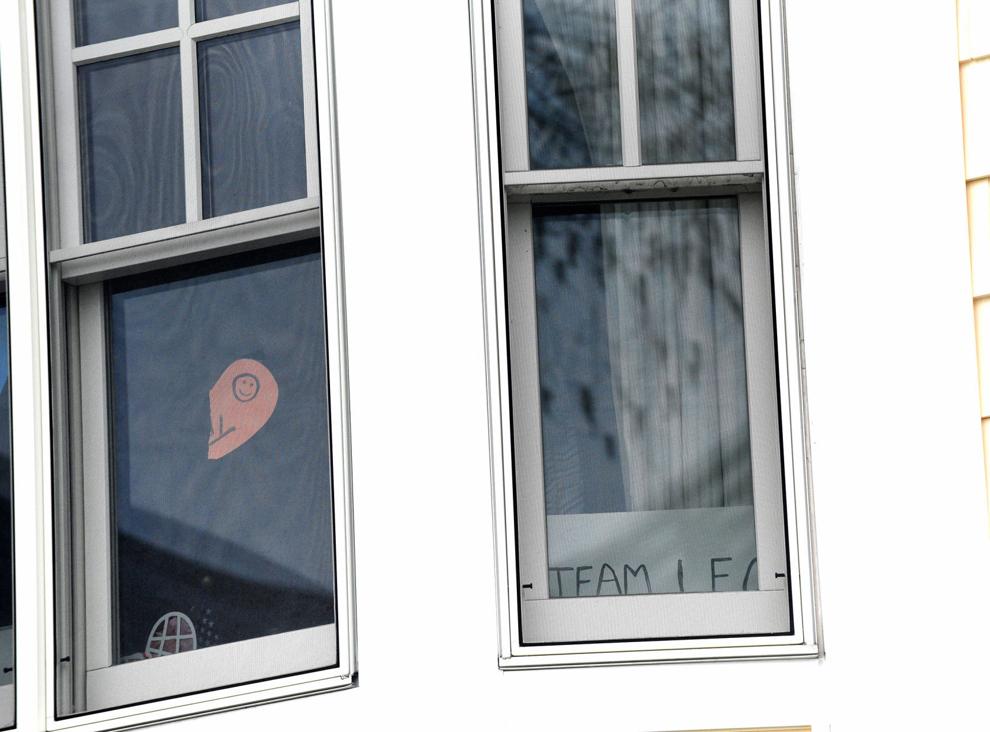 "I feel confident I'm well-protected," Buote told me by telephone. Were he to leave, he would kiss the ground, visit his daughter's for a barbecue and …
"Maybe I'd drop over to Billy's Sports Bar for a quick beer and celebrate. That's the best place to have fun, good food and one beer. I'd be a happy man," he said.
On Friday, I spoke to Melissa St. Cyr, the chief legal officer at the state Department of Health and Human Services, whose responsibility includes licensing of nursing homes.
She said she's not a doctor and can't explain the dangers if Buote went to Billy's and enjoyed his low-calorie beer.
St. Cyr said the Centers for Medicare and Medicaid Services draws up its regulations for nursing homes on the basis of data and what their medical experts tell them.
Yet those regulations are in flux.
Just last week, the Centers for Disease Control adopted new guidelines for nursing homes, which will prompt the state to review its own set of recommendations, which are themselves only a week old.
Truth be told, Buote wouldn't get in trouble if he just walked out the door and went to Billy's, St. Cyr said.
Likewise, the nursing home wouldn't get in too much trouble either. If someone complained, the state would inspect.
But her office would only revoke a license for repeated non-compliance and an immediate risk to others.
"There would have to be dire circumstances for us to take steps like that," St. Cyr said.
Buote's daughter, Murphy, has had enough of shifting regulations and phased re-openings. On Friday, she and a handful of supporters picketed at the State House.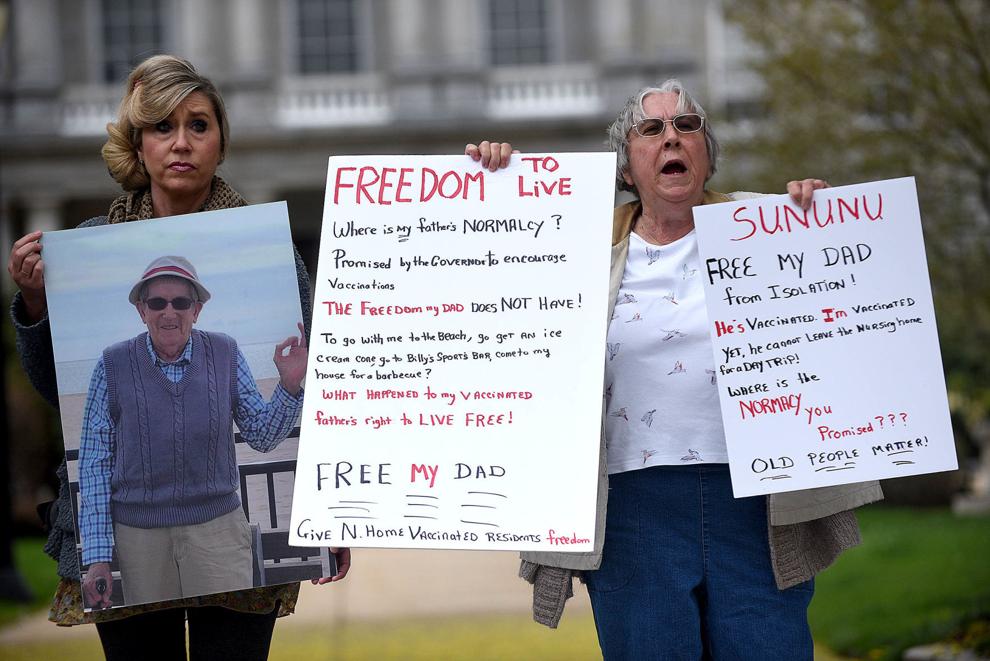 "People need to realize that COVID kills, but so does isolation and loneliness," Murphy said. Because of Phase Zero, her father must eat in his room, Murphy can visit only once a week, and all in-house activities are canceled. (He and a few residents do gather surreptitiously to sing a few songs; he assured me they wear masks.)
Murphy said she realizes that people have a constitutional right not to be vaccinated, but her father has a constitutional right to go outside, she said.
If Texas Gov. Greg Abbott can open his state's nursing homes, Gov. Chris Sununu can do it in New Hampshire, Murphy said.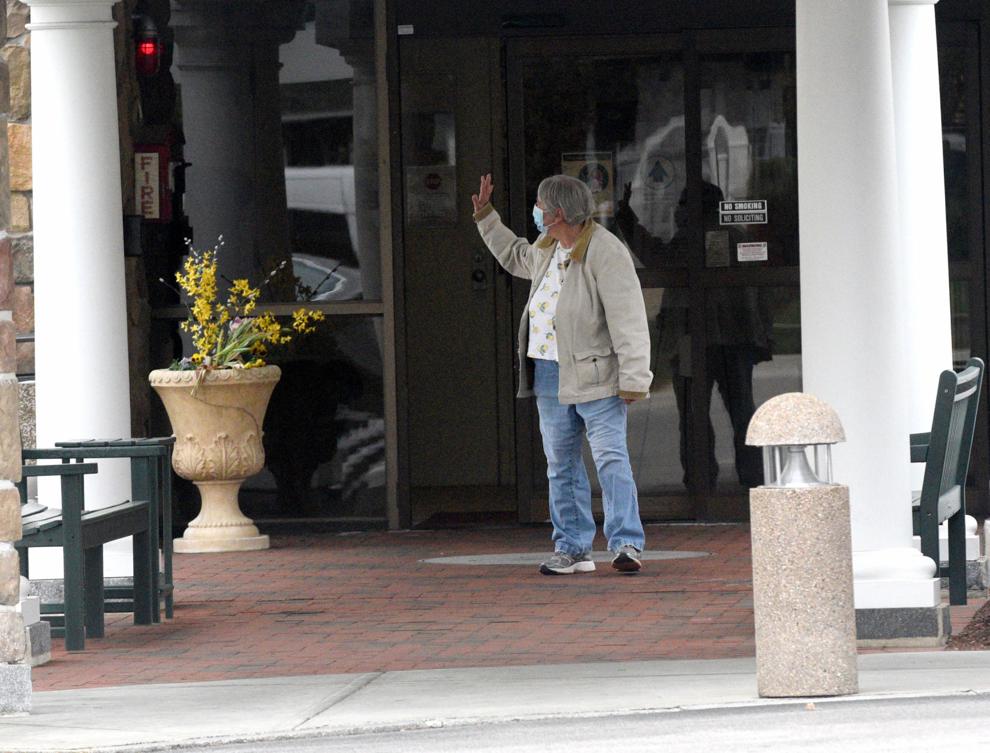 Of course, that would involve a risk. As of Friday, Manchester counted 407 new cases over the past 14 days, according to the state's interactive COVID-19 website.
And two weeks ago, we reported that two dozen of the 340,000 fully vaccinated New Hampshire people have caught COVID-19. Two died.
But Murphy said it's up to her father to decide whether he wants to take the risk.
"I don't think there's any risk at all if I do it the right way," he said. "If there was a risk I would think it over seriously and not go."
He would likely sit outside if he visited Billy's, he said. Or he'd stay in a booth with the friends he came with.
"I'm not going to be there all day, long enough for one beer, a good meal, and leave," he said.
Buote said he has a wonderful daughter, and the residents of Hanover Hill are glad to hear that someone is taking an interest in them and their desire to get out.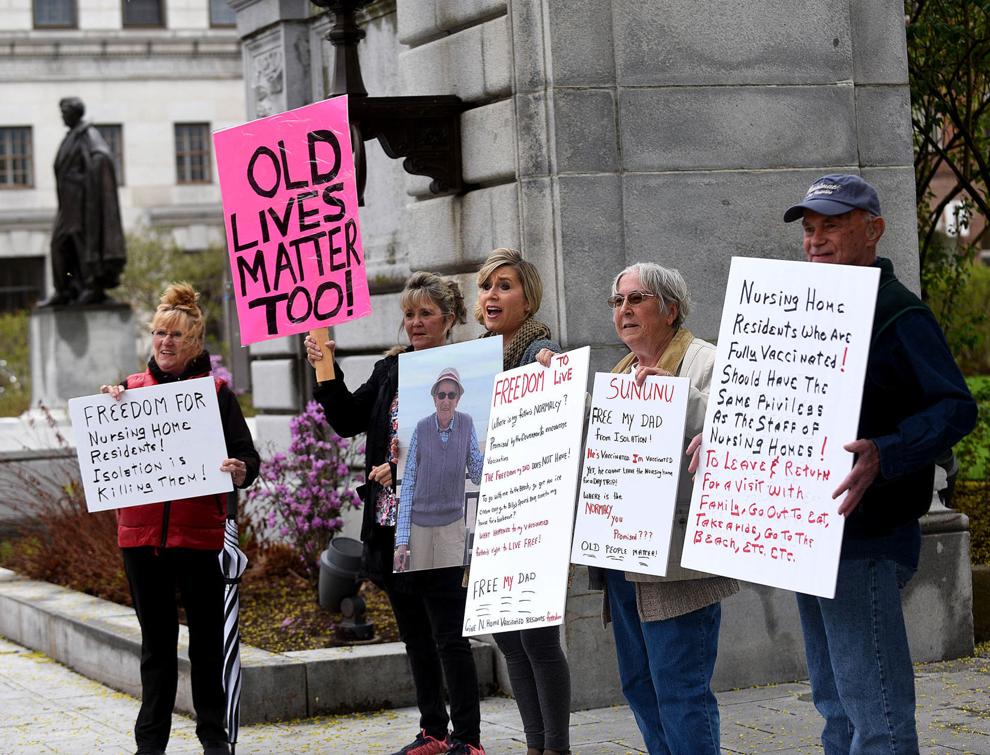 Meanwhile, Murphy worries about her father's psyche.
He tells me he's fine. He has a good sense of humor. He exercises. He has an audio song book, a television and Alexa. Does he ever feel confined? I asked.
"Sometimes you look out the window and you see people walking around … then you recover," he said. "We know there's going to be an end to it."