A COUPLE DOZEN people gathered at the mausoleum at the Mount Calvary Cemetery on Tuesday night. It being the Catholic feast day of All Souls, most were there for a loved one who had died over the past 12 months.
But they also witnessed the proper rest of 25 people, souls whose remains had languished unclaimed over the past year or so.
A candle's glow, a cloud of incense, a few words from the Good Book, and the ashes ended up side-by-side in a mausoleum burial crypt that had been retrofitted for urns.
Every year on Nov. 2, the cemetery claims the unclaimed. Most were homeless or destitute. Their restless lives found some rest on Tuesday.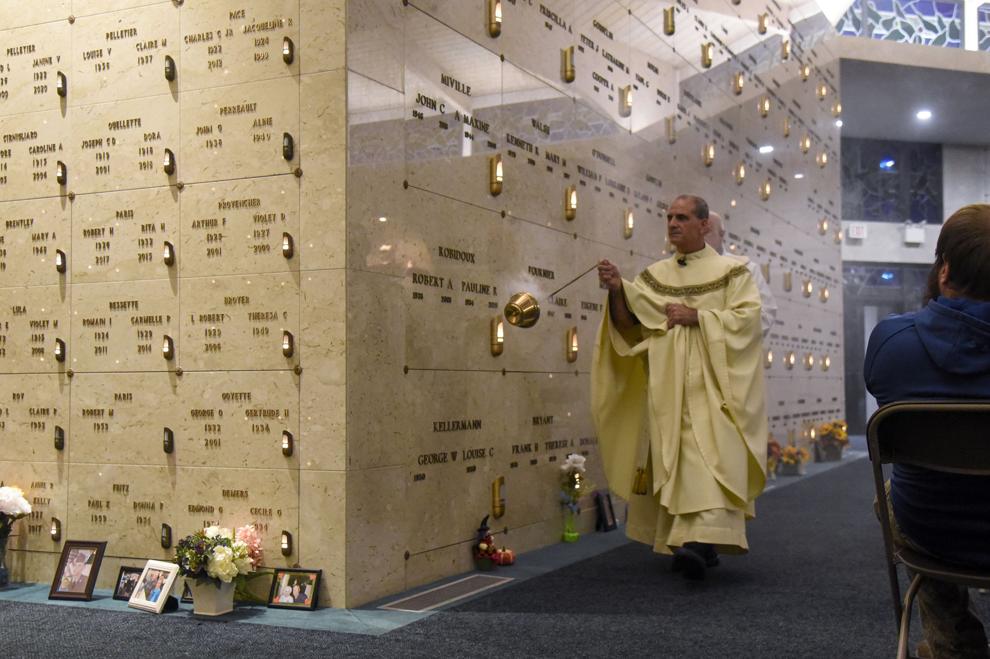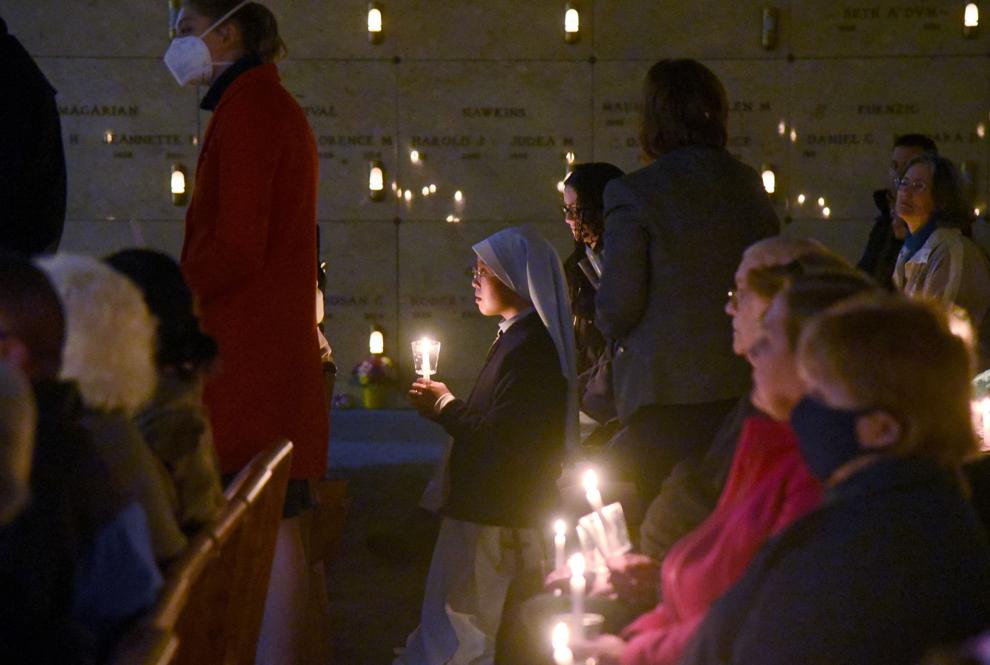 "We want to give these folks a respectful and dignified place of rest," said Kevin Cody, the superintendent of the cemetery and a deacon at Ste. Marie Church, which operates the West Side cemetery.
Five years ago, Mount Calvary started collecting the remains from local funeral homes. They now number about 275. A few of the remains are from families who spent all they could on a service and cremation, but could not afford an urn burial.
Cody has even gotten calls from landlords whose tenants have moved out and left the remains behind.
The 25 came from Phaneuf Funeral Home.
"Every funeral home has this issue," said Arthur "Buddy" Phaneuf, president of Phaneuf Funeral Home and Crematorium. He said the remains get abandoned for a number of reasons.
Many were poor or homeless and had no one to bury them. When no family is found, the city Welfare Department pays for the cremation of the destitute dead.
Sometimes, Phaneuf said, family members will pay for a service and cremation. But they never pick up the remains, even when the funeral director reaches out.
"For whatever reason, they've ghosted us," he said.
Some bodies come from local hospitals or the state medical examiner. A patient dies in the hospital with no known relatives.
In those cases, the hospital pays for the cremation.
Two Sundays ago, Phaneuf ran an advertisement in the New Hampshire Sunday News listing the names of 26 people, their last known hometown and birth and death years. The ad encouraged anyone who recognized a relative or friend to contact the funeral home.
An aunt who lives in northern New Hampshire picked up her nephew and took his remains up north, where he was buried in a family plot.
In an illustration of how sensitive these matters can be, she would not speak unless I promised not to name her, her nephew or even the town where he now rests.
"I wanted to get him because he's part of the family," said the aunt, who never met her nephew. "I loved him because he was my brother's child."
He had a rough life. He grew up in foster homes and lost touch with family.
He showed up at Catholic Medical Center in February and died 14 days later, at age 61, of COVID-19, his aunt said.
He mentioned no family members during his hospital intake.
"Everything on his death certificate says 'unknown,'" she said. Five family members, including his sister, and a priest attended the graveside ceremony last week.
Phaneuf said every one of the 25 has a story. One is Hindu, moved to the area and died. His family is in India and never made arrangements for the ashes.
By the time the ashes are in storage, all the expenses have been paid for. Phaneuf said he never gives a bill to relatives who claim the previously unclaimed remains.
The Manchester ceremony, held as Election Day votes were being tabulated, drew people from the community. Cody said one came on behalf of one of the 25, but most were there to honor a loved one who died recently and was buried at Mount Calvary
It took Cody a few days after the ceremony to deposit the urns of the 25 in their crypt.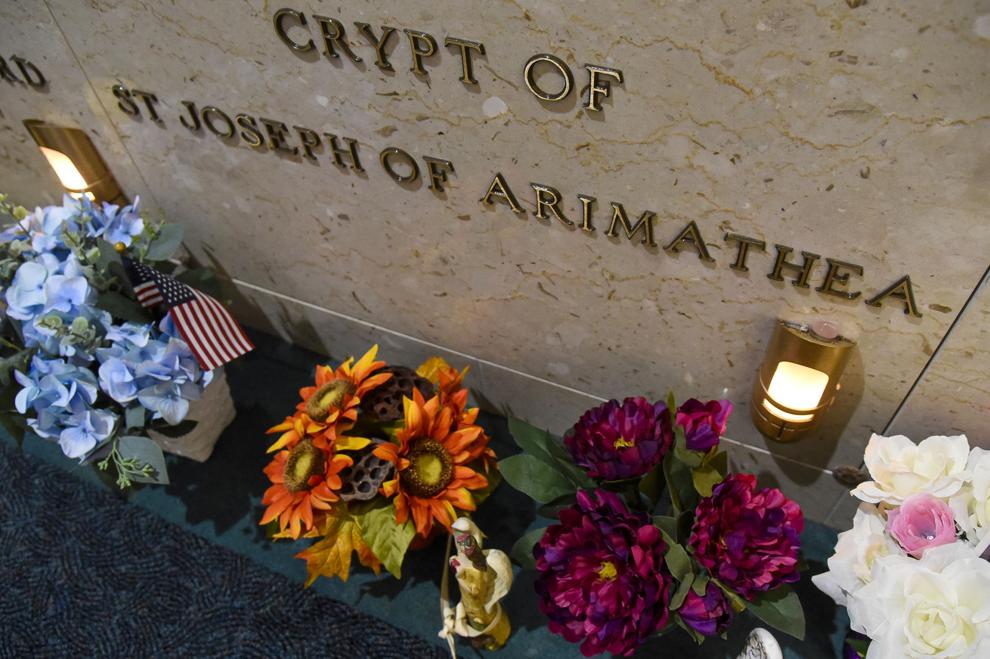 It is named for Joseph of Arimathea, the biblical figure who donated his tomb to hold the body of Jesus Christ.
"We're not haphazardly throwing them in there. They're on shelves," Cody said. He turned down my request to open the crypt and show the shelved urns to a photographer; it would be disrespectful, he said.
"We basically are holding them," Cody said, "until their family comes for them."