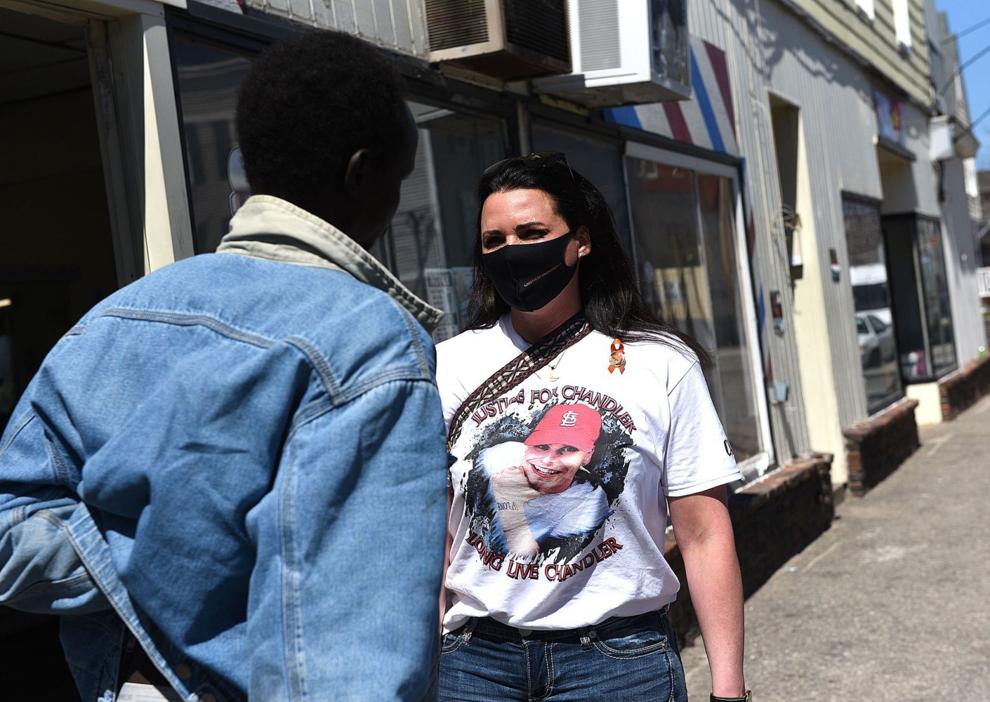 YEARS AGO, I remember pestering one of the best-ever Manchester police detectives about an unsolved murder.
We don't know who did it, Richard O'Leary told me, but the people on the street know. His job, he said, was to pry the secrets from the street.
For the past 14 months, that's what Amy Innarelli has been doing.
Our city streets have not been kind to her.
On Feb. 19, 2020, as the world was pondering how bad the novel coronavirus from China could get, Innarelli's only son was shot and killed.
Chandler Innarelli was 22. He was sitting inside his car, warming it up in a Bell Street alley as he waited for his girlfriend and their 3-month-old son.
No one's been arrested for his murder, but Innarelli's passion keeps the case from going cold.
Several times a week she plies the sidewalks and alleys of Chandler's old neighborhood. She staples posters on utility poles. She speaks to whoever crosses her path.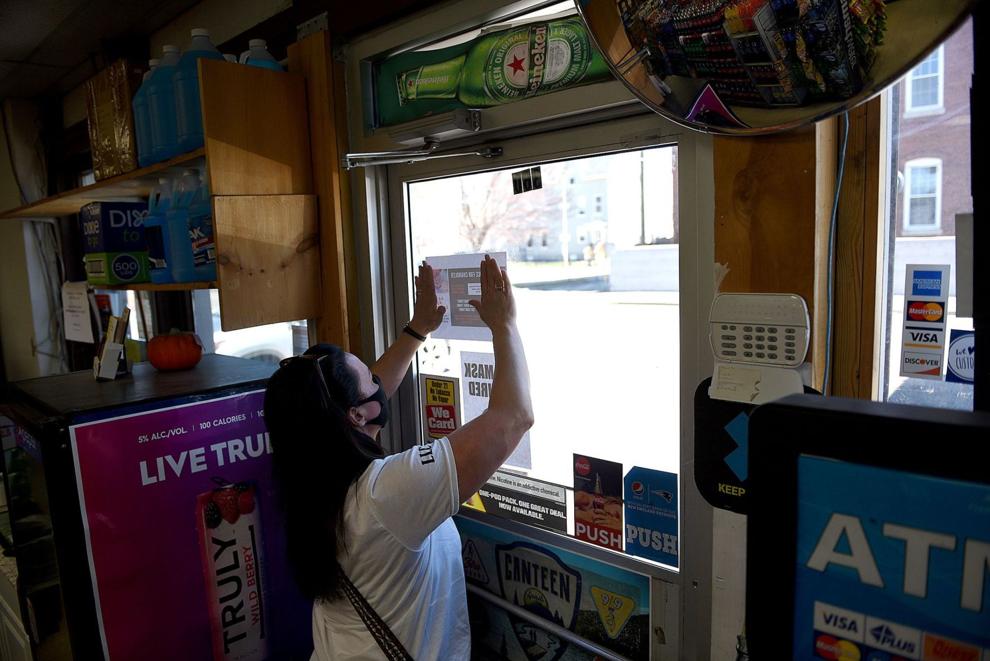 She keeps the campaign alive on a Justice for Chandler Facebook page, where the world can know both the triumphs and shortfalls of Chandler's brief life. And we can glimpse the pain of a mother whose son is the victim in a real-life murder mystery.
"I miss my baby boy and I'm filled with so much confusion. I repeat this was not God calling him home. His life was stolen!" — Mar 15
"Going through our pics of our weekend with (Chandler's son) Jahmel... and gut wrenched. Hello RAGE... I've been waiting for you." — Mar. 7
"I listened to the many voicemails I've saved … I have always loved his natural voice and the way he would always tell me it was "Chandler" when he would leave me a message. Lol." — Jan. 29
And on it goes. Fond reminiscences of an unexpected telephone call or a mother-and-child embrace that ends a heated spat. Long explanations about her son's problems in school or efforts to get Chandler on track.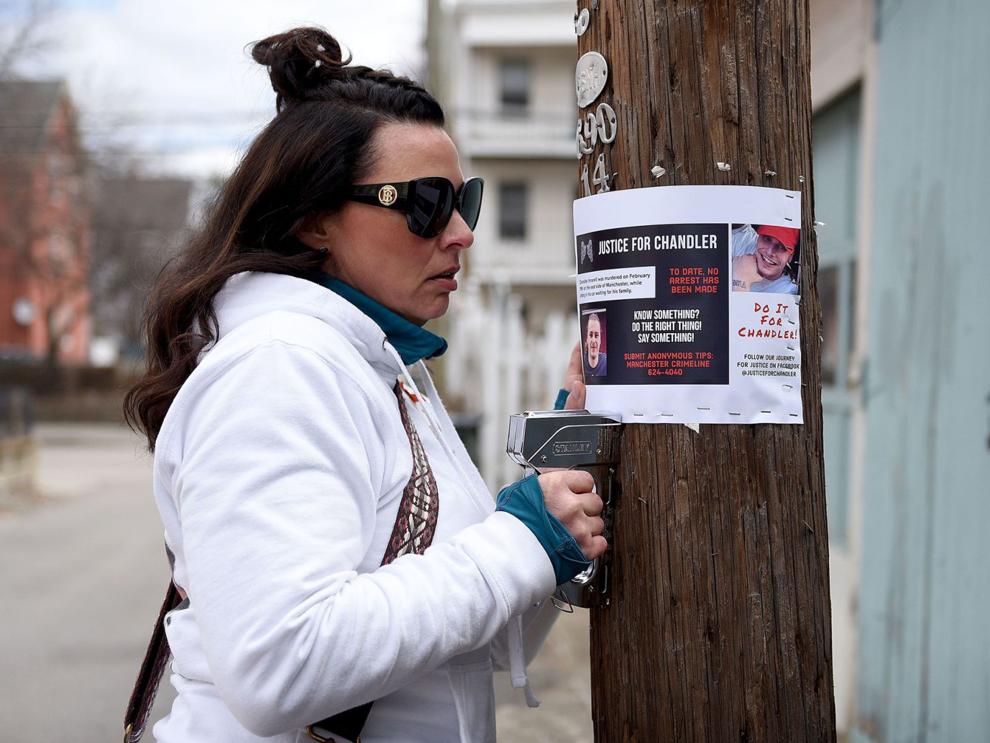 She also touts the non-profit she launched and her plans to raise enough money to launch a prevention program focusing on inner-city gun violence.
Manchester police and the state's homicide prosecutors provide their robotic response to the murder. It's under investigation and they can't say anything else.
The cops listen to Innarelli, she said. She'll hear a tidbit and feed it to police. Do they follow up? Does anything come of it? Their silence is like an empty street on an early Sunday morning.
Police have always been respectful and caring, she said, but respect and caring don't solve murders.
"Throughout the years, I had many scares as the city of Manchester declined. The once beautiful Queen City that I used to take pride living in now is a cesspool that ultimately stole my son." — Feb 6
"To the person(s) responsible for Chandler's murder and those that know and call yourselves his friend or bro...but choose not to say anything...I AM COMING FOR YOU." — Jan. 28
Innarelli is 45, the director of operations at a staffing agency. Her search brings her into some of the most dangerous streets in the city.
She goes alone most times, but not at night. She's learned more about her son. A 10-year-old said his basketball game improved thanks to Chandler. Other kids remember him treating them to Cremeland.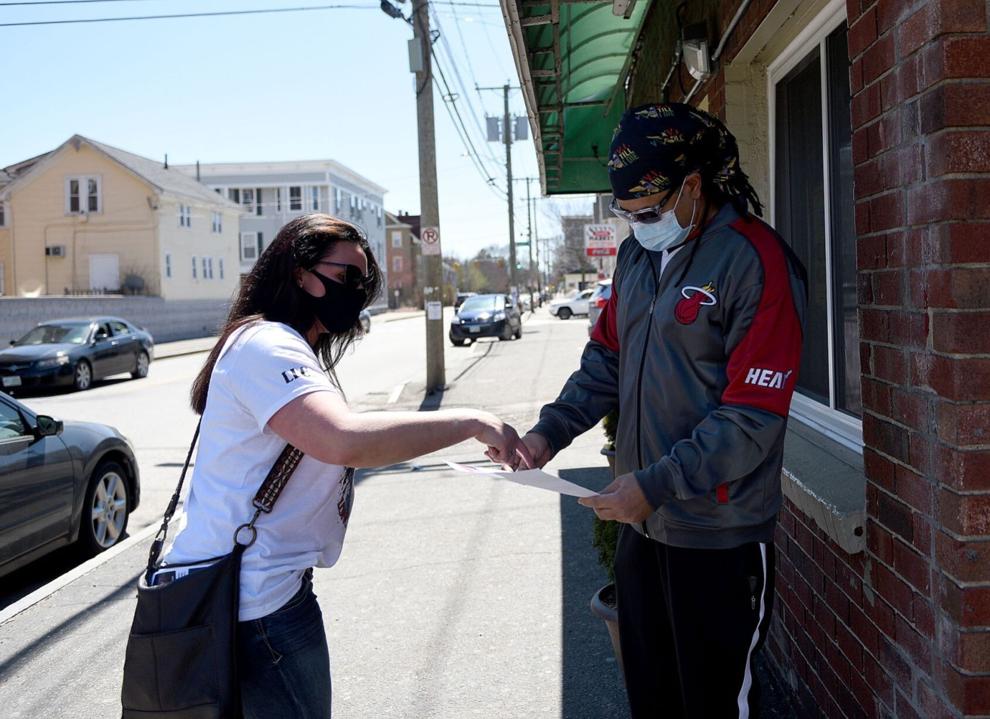 "He had a great personality, a great sense of humor," said John Pratt, who was sitting on a retaining wall on Auburn Street. He whispered that Chandler would share a joint with him on occasion and give him some change.
Inside a Union Street barber shop, Innarelli embraces Joceline Cadiz. She said Chandler lived with her family for about a year. "He was so funny, he could make you laugh at any moment," said Cadiz, 18.
Not everyone talks. Others just walk away. And her posters have been torn down. Now she attaches each with a halo of staples.
"It's out there," Innarelli said about who killed her son. "People know."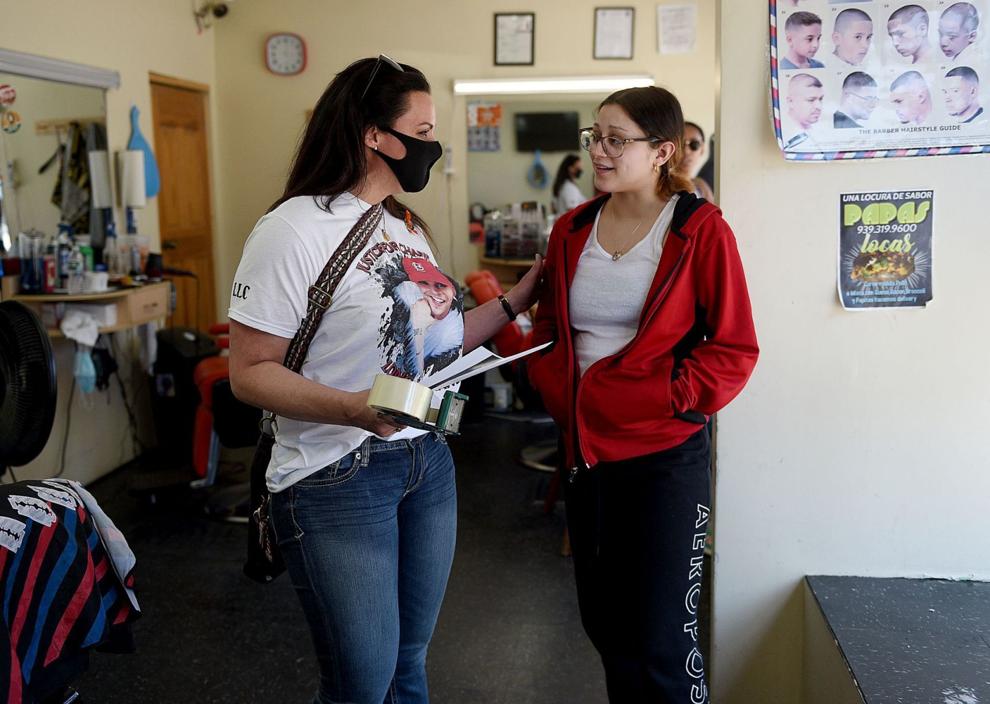 Chandler had blue eyes, golden locks and an engaging smile. Everyone thought his outgoing demeanor reflected a strong inner confidence, his mother said. But deep down, his learning disabilities made him insecure, so he'd hang around with anyone, his mother said.
"His downfall was being too naive. He associated with anybody who wanted to talk."
Cops assured her Chandler never joined a gang, and she believes he was starting to figure life out. Chandler embraced fatherhood. And he was shot the day before he was to start a warehousing job.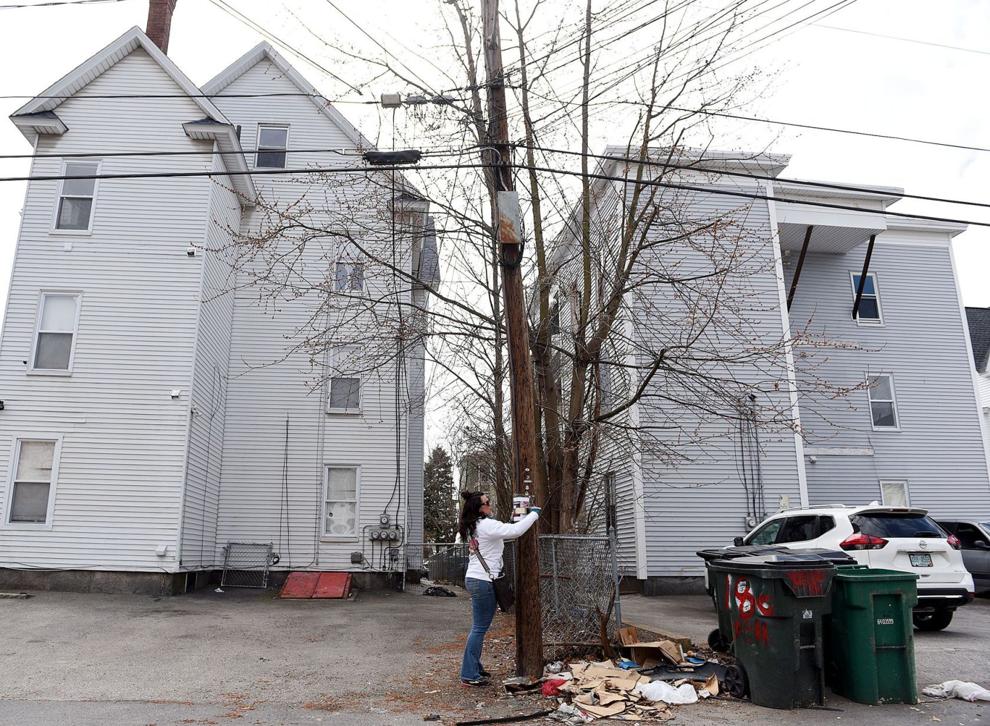 "Last night I had a heart wrenching breakdown that left me laying on the kitchen floor crying in the dark. I see the heartbreak in my husband's eyes as he tries to console me. I hate for him to see me this way." — Feb. 15
"This morning I asked Chandler, "How much longer? How much longer do I have to wait for justice and how much longer do I have to continue getting kicked in the teeth and sitting on my hands and biting my tongue?" — Jan. 25