On April 6, Christopher Rheaume drew his last breath.
He was 41, and his death is as confusing and as confounding as his life.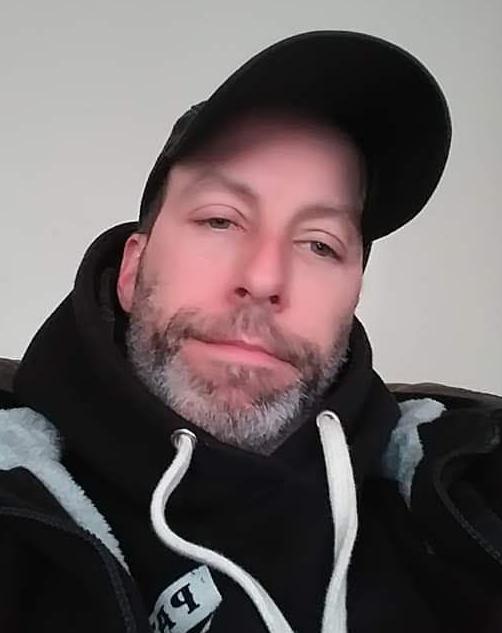 He died in his sleep at the New Horizons shelter, his friends say. The New Hampshire Medical Examiner says the cause of death isn't available, leaving his friends to wonder what killed him.
Over the last couple of years, Rheaume lived alone and with his fiancee. He lived in the shelter, a tent and a rooming house.
Like many on the street, he had a history of drugs, fights, arrests, physical ailments and mental health issues.
He had lots of problems, but money wasn't one of them. From all accounts, Rheaume died a rich man.
He had an investment account with a six-figure balance, thanks to a $500,000 insurance payout from a 2016 auto-pedestrian accident.
It was in a structured settlement, and he was getting about $2,000 a month when his Social Security disability was added in, according to two friends.
But the money provided little help.
"There's no help for people with brain injuries," said Susan McGrath, who said she was like a mother to Rheaume. She said he has stood in her apartment and struck his head on the wall, the result of traumatic brain injury he suffered from the accident.
"I could not get Chris a caseworker, no matter how hard I tried, and that's what he needed," she said.
When I spoke with McGrath and Rheaume's fiancee, Marianne Fedele, they described the accident's toll: Blank stares. Memory loss. Low brain functioning. Abusive behavior. Use of marijuana and alcohol.
His Facebook pages (people on the street often create Facebook pages as many times as they sober up) include him grateful over his engagement to Fedele. They also had messages of despair:
"Everything I do is wrong and I try my best."
In February, he posted an image of a skull with a cigar clenched in its teeth, marijuana leaves on its reflector sunglasses.
He was a regular at 1269 Cafe, the Christian-based soup kitchen that operates out of the old police station. Founder Craig Chevalier said Rheaume joined a 10-week, faith-based workshop with the hope of establishing a positive relationship with Fedele.
"He was doing all the things he could do to pull his life together," Chevalier said.
He said Rheaume didn't show up to 1269 Cafe on drugs, and Chevalier thought Rheaume had put drugs behind him.
Despite the obvious cognitive problems, Rheaume was smart enough to put his money in a structured settlement and have a payee manage the money, Chevalier said.
Chevalier lost track of Rheaume for awhile, and he was surprised to hear that he ended up at New Horizons shelter. Last he knew, Rheaume was sharing an apartment with Fedele.
According to paperwork that McGrath and Fedele showed me, Rheaume and his lawyer, Michael Craig, signed a $500,000 settlement agreement in January 2018.
He'd lose a third to legal fees, and Medicare – which paid for his care after the accident – would get a chunk.
Craig said he could not discuss specifics of his client's case. But speaking in generalities, Craig said clients can opt for a structured settlement to guarantee a cash flow and preserve some value of their settlement.
As with anyone, distribution of Rheaume's estate will end up in probate court, he said.
"It was a tragic case. This is all very sad," Craig said.
A top official at New Horizons said she could not discuss Rheaume, but the shelter did not dispute a recent death there.
Homeless people are more likely to suffer from brain injury than the regular population, said Stephany Savard, chief operating officer of Families in Transition, which operates the shelter.
"It doesn't matter how much money someone has. These are significant barriers in someone's lives," she said.
With federal grants, New Horizons is more than doubling the number of social workers at the shelter, hoping to provide the case management that McGrath said she couldn't find for Rheaume.
Social workers will use techniques, such as motivational interviewing and strength-based modeling to work with the homeless. The effort is to convert their street smarts to job and life skills.
Staff is being hired and trained, and Savard said everything will be up and running in six months to a year. Of course, that's too late for Rheaume.
Meanwhile, Rheaume's body remains at the New Hampshire Medical Examiner's morgue.
McGrath said Rheaume's brother, George, would be the next of kin who would take possession of the body. But he's hard to find and doesn't have the money for a cremation, McGrath said. The Medical Examiner's Office said family is making arrangements.
McGrath and Fedele said Rheaume's estate will go to his 10-year-old son, who is being adopted by his mother's sister. They said Rheaume was adamant about setting him up as beneficiary.
"He got into fights because of his upbringing," McGrath said, "I love Chris. It breaks my heart this happened to him, but he's in a better place now."