No one seems to know what to do about the homeless.
Our politics are as pervasive – and as healthy – as cancer cells at stage 4.
And this winter is the city's first season in 18 years without a pro hockey team.
Yet despite such misgivings, Manchester is becoming a hip place for millennials.
Using 2017 U.S. Census data, Smartasset ranked Manchester No. 20 in the country, with 2,344 more millennials moving into the city than out.
Significant? Manchester is the only city in the Northeast on the list. Except for two Minnesota cities, all the cities drawing on-the-move millennials are in the South (too hot) and West (too dry).
"You can find cheap places to live. You can walk to work if you want to. It's an easy place to dip in with nothing and get started," said Chris Bridges, 33, an engineer I spoke to in the Millyard during a sun-splashed lunch hour.
I spoke to about 10 of his fellow millennials, which Smartassets peg as people between the ages of 20 and 34. I expected them to praise the city for bandwidth and bicycle trails. Not so. In essence, they're moving here for the same things that attracted people from the 1970s onward.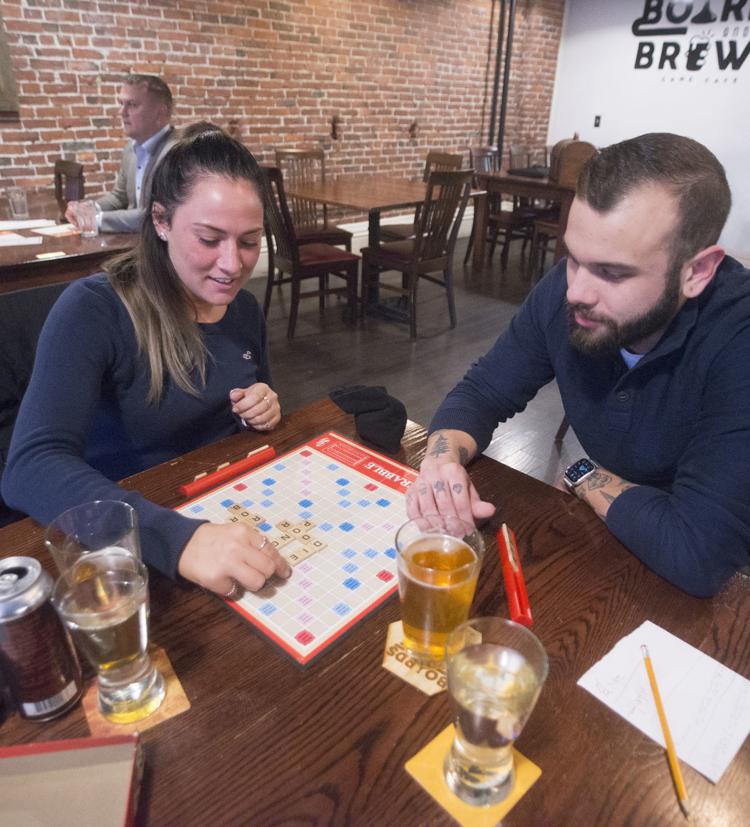 By far the first thing that drew them here was a job. They work at tech firms, such as DEKA and Pill Pack; and educational institutions, such as SNHU.edu, law firms and financial companies.
"I think there's a lot of opportunity," said Laura McCormick, who works in human resources at a Millyard tech company. "Any line of work you're into, there's probably a business that aligns with that."
Were they to lose their existing job, no problem. Alan Marcelle, who now works at a private equity firm, said he was laid off three years ago.
"I found a new job in Manchester in two weeks. By the time I got my unemployment check, I had a job," said Marcelle, who is 32.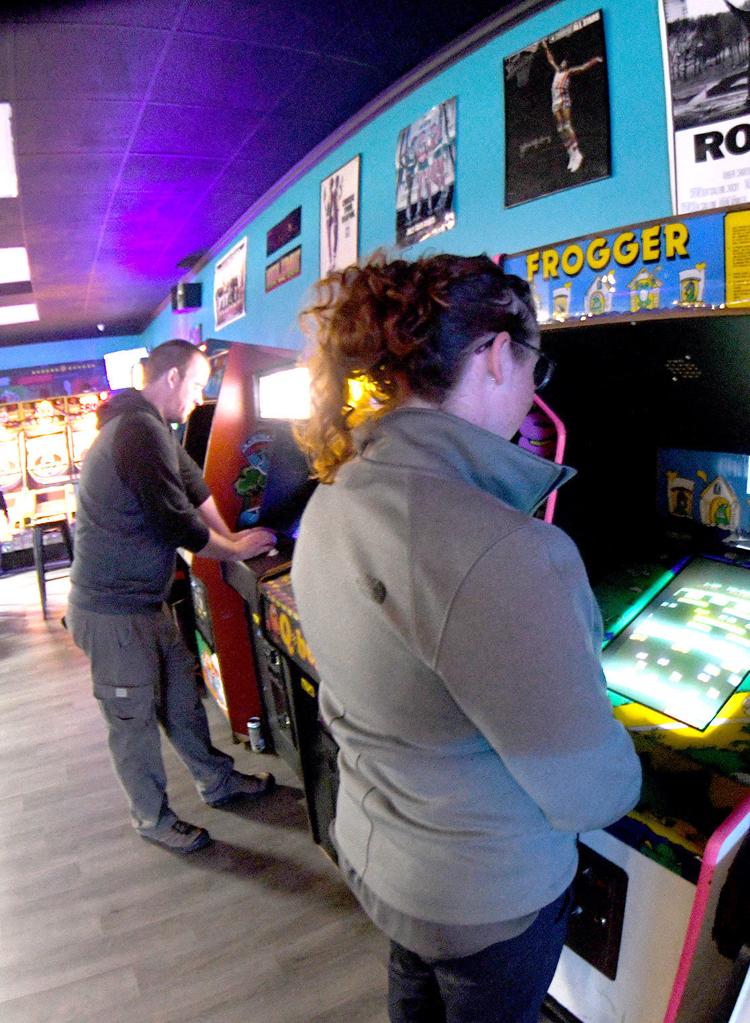 I found few big-city millennials who moved from places like Houston or Chicago to Manchester. Rather, most people grew up in place like Epsom, Londonderry, Merrimack or Massachusetts towns, such as Andover.
"Coming from Epsom, it's kind of big," said Mike Leroux, 30, who has an internship in computer science at a Millyard company. "I like Manchester because there seems to be a lot of variety of restaurants and nightlife to choose from."
"It's good enough here. It's kind of like Boston, but not too busy," said Jaime Rubenstein, 24, who provides child care and youth activities for a cruise line.
Then, there are people like Michael Strauss, 30, a lawyer who moved to Manchester from New York City with his Westchester County wife and newborn.
"I didn't want to be in a one-bedroom apartment in Manhattan with a stroller," he said. He just bought a house on the Hooksett-Manchester border.
While small, Manchester can play with the big boys. Little Manchester (population 112,500) edged out two bigger cities – Austin, Texas, (pop. 964,300) and Minneapolis (pop. 425,400) – in the millennial attraction business. They ranked 21 and 22 in net-migration, just below Manchester.
Of course, this little city does have big city problems. Many whom I spoke to complained about panhandling, the homeless and crime.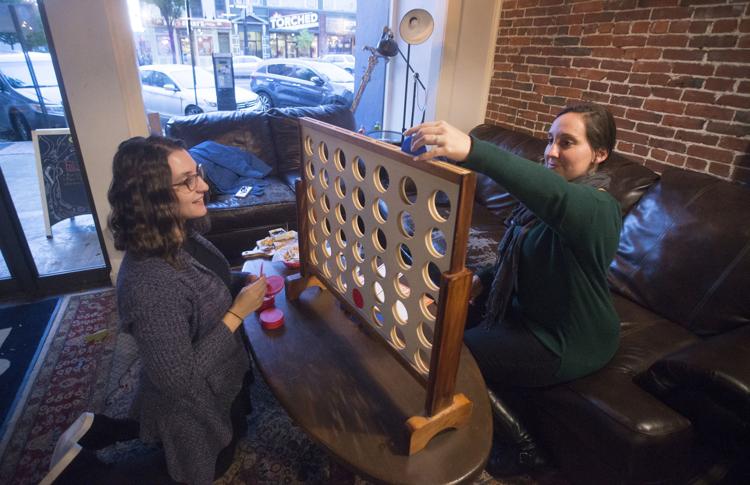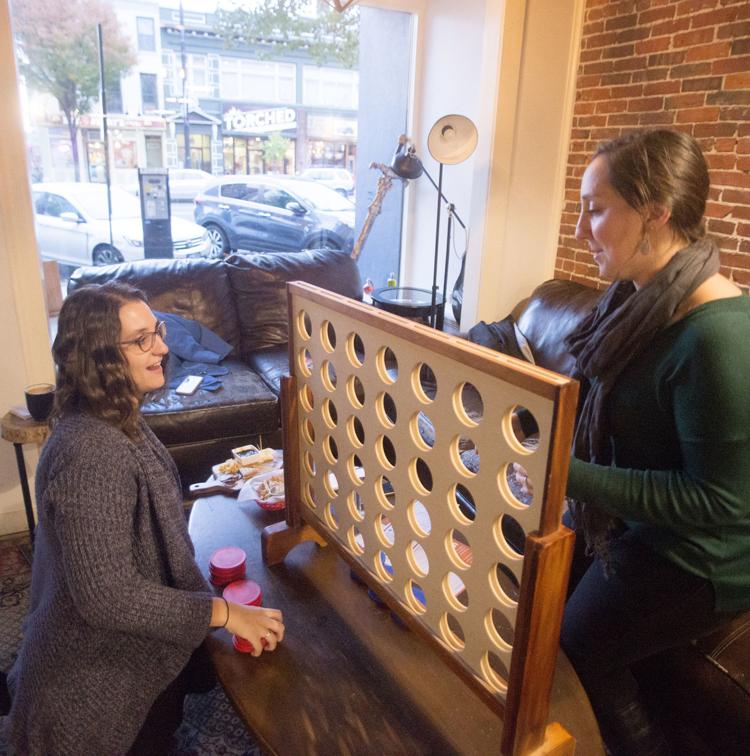 So you can find a job and a place to live, but is Manchester hip, a place where millennials will thrive, prosper and grow more millennials?
Is it, as Hannah Mailhot, a Southern New Hampshire University student who works at SNHU.edu, said: "A fast-paced environment, that's what I look for. I like the fast pace, something to do."
McCormick, who has to pitch Manchester to new business partners, notes Fisher Cats baseball games, charity walks, 5K runs. "There's always something to do," she said.
Rubenstein likes disc golf. And, she said a night of bowling (I didn't know bowling was a thing for millennials) is only $20 in Manchester. It would be $50 in Boston.
"It's got its scene, I'd say," said Max Ke, 26, who lives in Nashua but works in Manchester.
Another Boston? "Let's be real," he said.
Marcelle was helping Manchester be hip. He was standing at City Hall plaza playing classical violin. Passersby threw bills into his violin case; donations were going to charity, he said.
"I don't know if I want to stay much longer," said Huong Ha, 25, who grew up in Manchester and works as an engineer. "If I decide to stay it would be for the growing art scene and tech scene, the Rex Theatre."
Strauss, likewise, mentioned the Rex, which had its ribbon cutting Oct. 17; and is expected to provide a stage for more intimate, and perhaps edgy, material.
But something bigger would steamroll much more hipness to the city.
"A commuter rail to Boston," he said, "would be tremendous, a revolutionary change."