Peter Thompson was already dead.
If the medical examiner is correct, he was dead on Feb. 17, when his family launched a frantic, five-day search after not hearing from him for more than a day.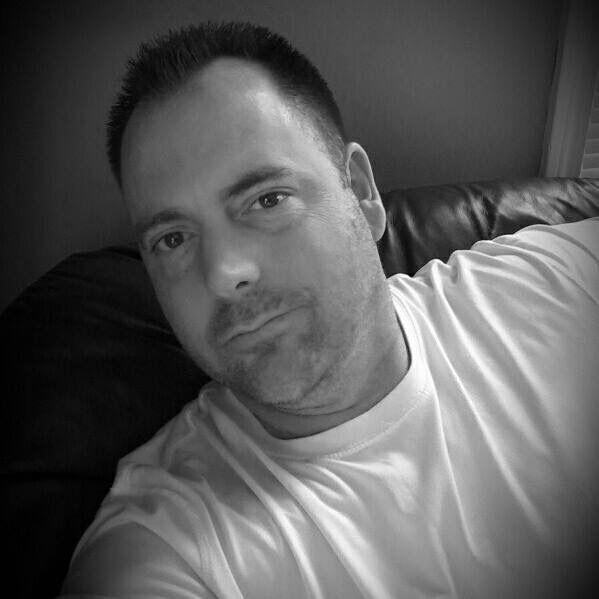 He was dead four days later when his uncle handed me a hand-lettered flier with Peter's picture.
He was dead by the time his missing person report landed on a police detective's desk.
The 43-year-old's frozen body was found in a tent near the Amoskeag Bridge on the night of Feb. 21, a Thursday. But the state medical examiner said he had likely died the previous Saturday, the day after his mother had last spoken to him.
Thompson died in a city, in a state, that's grown numb to the words homeless, abuse, opioids and overdose.
Thompson was just one more case. One more report for medical examiners and police to write up.
"The last thing my son said to me on Friday was 'I love you.' That has to mean something to somebody, and I don't feel like it has," said Janice Thompson, who spoke to me from her home in Barnstead.
A couple of ironies here.
Police took a few days to do anything, the family said. Now that he's dead, an investigation is underway.
I ran into the family when they were passing out fliers downtown and at Market Basket asking for help. I took their information, but gave no promise of a story.
But now that he's dead, I'm writing about it.
They heard the same explanation. Peter's an adult. A lot of times people just want to get away. If there's no sign of foul play there's no reason to write something.
But that didn't work this time.
"For people with mental health issues, maybe we should look a little harder," said his uncle, John Pelletier, who lives in Manchester. Pelletier went as far as organizing fellow Marine veterans to take their ATVs to the riverbank in a search.
Peter grew up in the Hooksett/Allenstown area and graduated from Pembroke Academy. He did a two-year hitch in the Marines, and returned to New Hampshire.
He worked odd jobs, would get into a relationship and then break up.
His biggest problem was alcohol, but his father, Peter Sr., said Peter's old school buddies had recently introduced him to crystal methamphetamine.
Thompson had finished a 30-day rehab stint at Farnum Center and moved into Tirrell House in early February. He was taking online psychology classes and was working on a degree, hoping to enter the addiction treatment field.
"He was struggling so hard to try to kick the habit," his mother said.
Janice Thompson talked to her son daily on the telephone. So when he didn't call for a Saturday lunch date, she become worried.
By Sunday, Janice and Peter Sr. visited Tirrell House and started calling police, hospitals, shelters, jails and fire departments.
She obtained video with him entering and leaving a Merrimack Street convenience store with another person. He bought some chips and a can of beer.
Rik Cornell, spokesman for Mental Health Center of Greater Manchester, said Thompson could have called his agency, which sends outreach workers to homeless camps.
The workers would have kept an eye out for him, but he said the most they could do is pass along a message to call his family.
He added one suggestion: Call the mobile crisis response team.
"Everybody who knows that person is part of that crisis," he said.
On the night of Feb. 21, Peter's body was found in a tent near the Amoskeag Bridge. No drugs were present, but an unused needle and crack pipe were there, his mother said. Also nearby was a cross draped with plastic rosary beads.
Chris Stawasz, the director of AMR Ambulance, said he remembers the call because it came at night.
"Unfortunately, it happens probably several times a year, when we find someone in the park or down by the river and they had been deceased for some period of time," he said.
When people don't want to be found, they seek out remote areas, he said. There they can fall victim to crime or just get stuck in a situation where they're too far away to get help quickly, he said.
Janice Thompson said if someone sold or gave her son drugs that killed him, she wants him prosecuted. Manchester police will only say the matter is under investigation. The state medical examiner said the manner and cause of death are pending.
"They left him there. Whoever was with him left him there. My son lay in freezing cold for seven days before he was found," she said.
He is also in obscurity. This is the second year in a row that I've written about someone dying in the winter in a tent.
Last winter, it was Douglas Bainbridge, who checked himself out of a hospital because he wanted a beer.
In both cases, emergency response officials were called. Medical examiners did an autopsy. Police opened an investigation. All took place very quietly.
Cornell said he realizes that people are frustrated with problems of homelessness and drugs when they walk down Elm Street. But while some choose such a lifestyle, many are in a struggle with mental illness or addiction.
Some don't make it. And we need to know that.
"People are so opinionated about homelessness," Cornell said. "Why wouldn't it be important for them to know people are dying out there?"