I grew up in an era when the word network referred to ABC or CBS.
Bandwidth meant AM or FM.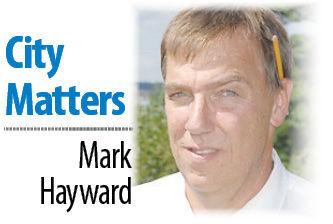 It was a time when a geek with a soldering gun and some electronics skills was almost as cool as the kid with a socket wrench, grease stains and a disassembled '68 Mustang in the garage.
It was a world of circuits, transistors and radio waves.
A world where electrical current could be channeled, slowed and released like a big river diverted through a mill city canal.
It's a bygone world. A sign of that bygone status is, literally, a sign: "Store Closing. 50% Off Everything."
That sign is outside Electronic Surplus Services on Candia Road.
This is a place to go if you know exactly what you need, down to the farad of the capacitor or the voltage of an electric motor.
Or it's a place to go if you know exactly what to do with what you're going to buy.
You wouldn't browse here looking for Christmas gifts.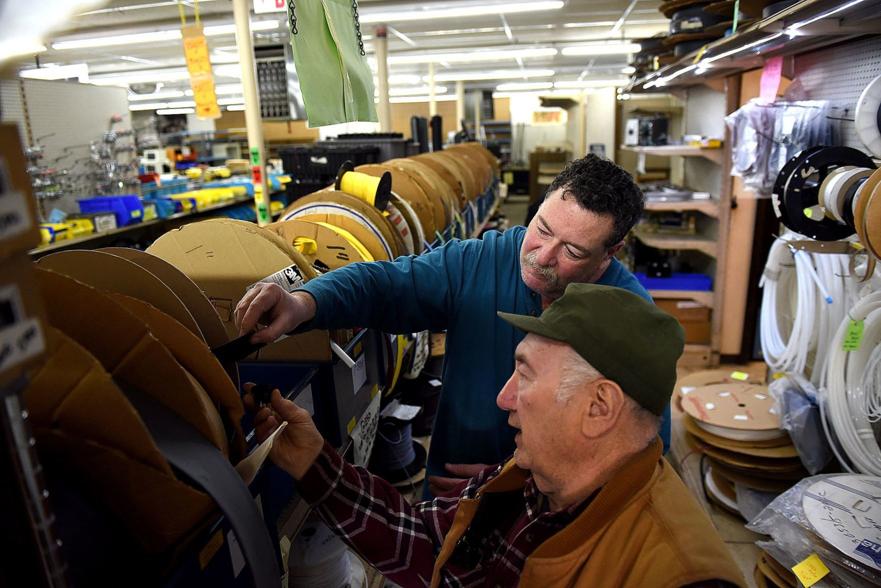 Earlier this week, David Keith combed through packages of BNC connectors, which he needed to connect the wires he uses for RV rooftop solar panels.
They hung in plastic bags dangling from a metal post stuck to a peg board. Lots of peg boards in this place.
Bigger items — such as spiral telephone cords or computer power cords or all sorts of switches — rest in plastic tubs.
Workers at the store don't give a straight-up reason why the store is closing. It's a rental space, they say, and they have to be out by Dec. 30. They will continue to sell products online, an ironic nod to the digital world that has supplanted solid-state electronics.
"We like to say we're not going out of business, we're closing the store," said Pete McGowan, who describes himself as the co-manager.
The little stuff is up front. Wire and cable connectors. Half a wall of capacitors. An aisle of switches. Diodes and more switches.
There are spools of low-current wires that can be used for circuit boards.
One peg-boarded wall, which had been full of integrated circuits, was cleared out when someone came in and bought everything, McGowan said.
In the back of the store, metal shelving holds bigger items. Electric motors, labeled and sorted by input and output. The few overhead projectors are so antiquated they can't even be sold for scrap. Computer monitors will go quickly for $25 to $50 with the discount.
A lot of the customers are tinkerers. Most are older guys. Many are repeat customers, McGowan said.
"They're looking for replacement parts," McGowan said.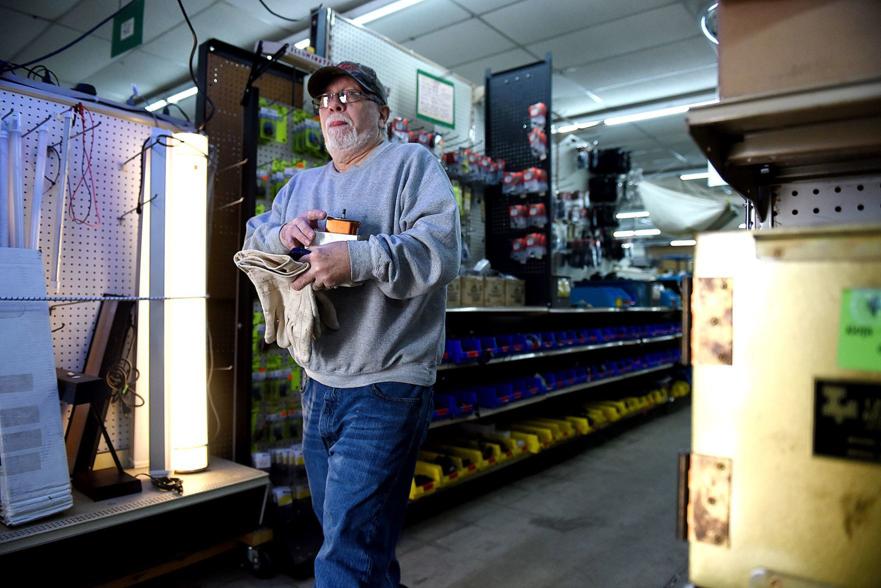 The other day, a man came in to repair a bad switch assembly on a television. The switch assembly would have cost $285, but the only thing wrong was a $2 diode.
So at 50% off, the repair cost a single dollar.
"A lot of people don't lift the hood anymore. It's a throw-away world," McGowan said.
Bob MacMaster, who is 75, drove down from Colebrook to shop at the store. He was buying a couple gadgets to create a voltmeter that would work off a 1991 Honda's cigarette lighter.
An Air Force veteran, MacMaster said he worked on radios during the Vietnam War. He then took a job at the Western Electric plant in North Andover, Mass., where thousands worked building central-office telephone terminals.
He was one of about 250 technicians who repaired test equipment.
"We could manufacture anything at that place," he said. "The new stuff is just not repairable — radios, anything electronic. That's why we don't have jobs anymore."
With the store closing, people like MacMaster and Keith said they will be at a loss. There is a similar store in Needham, Mass., but it does not acquire surplus product, so prices will be higher, Keith said.
He said he'll have to search the internet, buying one part on one site, one on another.
"There's nothing," he said, "as unique as this store."