David HoSang has a dream life.
A one-time engineer-project manager at BAE Systems, he retired early and lives in a two-story home with a long driveway in Bedford. He has a smart, attractive wife, and two grown children who live in a great place for a family visit — New York City.
A former college athlete (soccer player at Division 1 Cal-Berkeley), HoSang maintains a healthy lifestyle. He fills his free time with running, tennis, sport-fishing and weightlifting.
That is, until April 11, when he was hooked onto a ventilator at Catholic Medical Center.
Much like HoSang had hooked a monster-sized Alaskan halibut last year, the novel coronavirus had fastened its spines in his lungs. At the point of his intubation, his ICU doctor estimated he had a 60 percent chance he would not survive.
"They told me I beat some long odds," said HoSang, 64, who spoke on the deck of his home last week. His is a story of how easily a disease that haunts the old and chronically sick can besiege someone like HoSang.
In late March, HoSang started running a fever and had lost all taste and smell. At that point, tests for the virus were impossible to get, and HoSang's doctor presumed he had COVID-19. He told him to ride it out at home.
The fever persisted. On April 8, his blood-oxygen level started to plummet. HoSang labored to breathe and to walk. A second visit to the emergency room resulted in admission.
"You could tell the way they were talking, things weren't good," said HoSang, who remembers little of the hospital ordeal.
The air sacs of HoSang's lungs were brimming with fluid, turning them into cement and drastically complicating the essential function of breathing, said Dr. Joseph Hou, a pulmonary critical care specialist at Catholic Medical Center's intensive care unit.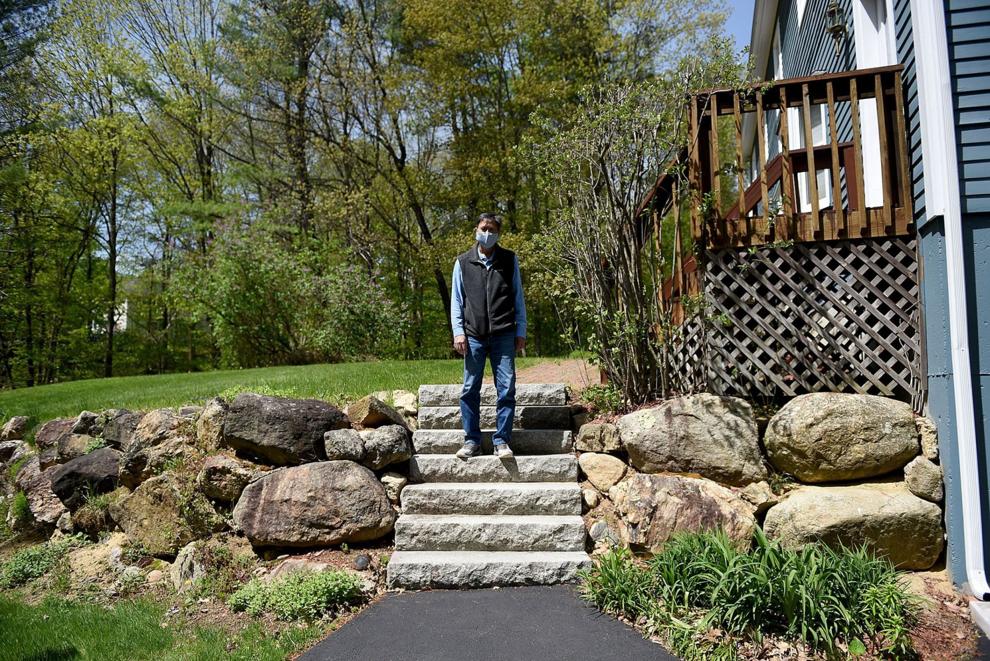 Within three days HoSang was on a ventilator, the low point of his ordeal.
"He was on full life support. He had very little wiggle room left," Hou said.
Options didn't look good. The Mayo Clinic had started trials involving the plasma of COVID-19 survivors, but CMC and HoSang's family faced delays in getting the plasma to Manchester.
Doctors tried the Trump-designated miracle drug hydroxychloroquine. No miracle, despite the HoSangs' devout Catholicism.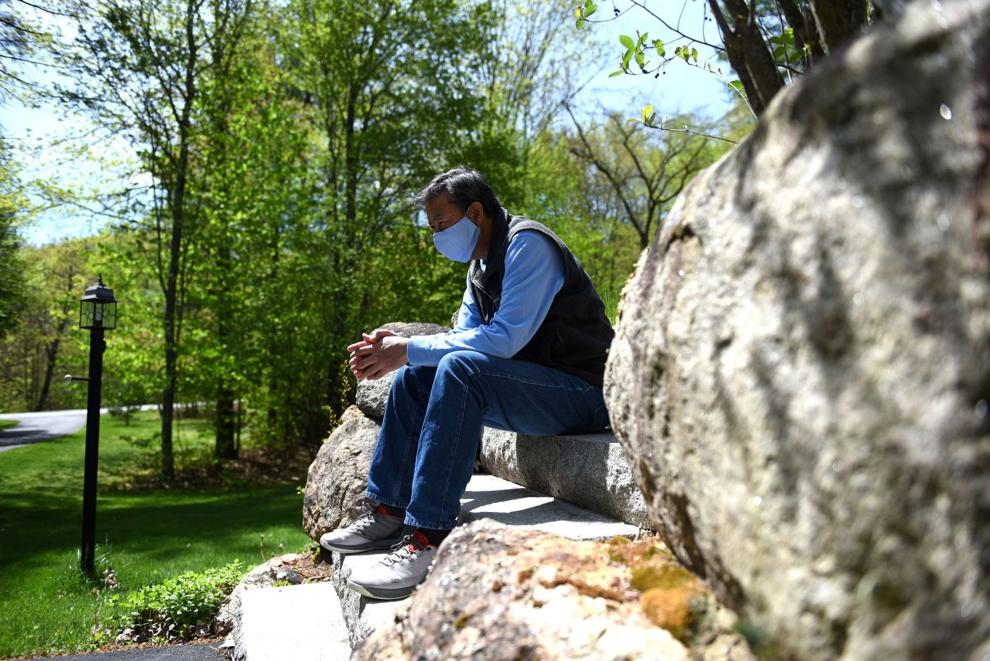 Remdesivir was a possibility, but that would require a medically risky ambulance ride to Dartmouth-Hitchcock Medical Center. And since the drug was only available on an experimental basis, he had a 50-50 chance of getting a placebo.
And so he remained in CMC intensive care.
Doctors put him into an induced coma. They limited fluid intake. ICU staff kept moving him to a prone position, a decades-old practice for people suffering acute respiratory distress syndrome.
Meanwhile, HoSang's immune system revved up and created a cytokine storm, attacking his organs and clotting blood vessels.
That required anti-coagulants.
Nurses called home with updates, emphasizing any positive sign such as blood pressure reading, said his wife, Betty HoSang. They fashioned a play list of his favorite music; his heart seemed to beat in time with the music, so they avoided his disco favorites.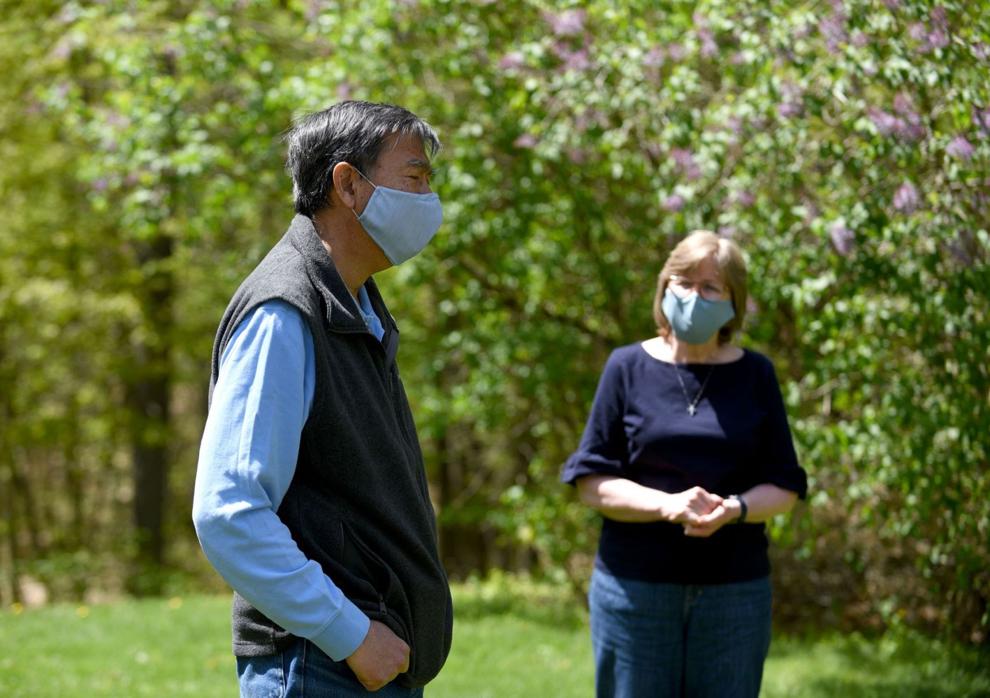 CMC doctors and nurses participated in late-night video conferences with a wife too anxious to sleep.
"I wanted to be holding David's hand; they tried to take you there," Betty said. She never thought he would die.
"I knew he was a strong person. I kept hoping and praying, hoping that God wasn't going to do that to us again," she said.
HoSang went off the ventilator on April 23, the 15th anniversary of the day the couple lost a teenage son in a bicycle accident in Bedford.
"A day that was sad is now happy," Betty said.
Two days after CMC removed the ventilator, the plasma treatment arrived from the Mayo Clinic.
HoSang was on the machine for 13 days. He entered the hospital at 197 pounds and left at 174.
A guy who used to work out with 60-pound dumbbells initially couldn't lift his arm to wave to his family in a videochat. He remains at risk for stroke.
When we spoke last week, HoSang had not had his second negative test that would have verified him cured. We sat outside. We wore masks. We social-distanced. Theoretically at least, he is a superman, immune to the virus.
But HoSang disputed such a notion. It hasn't been proven how long such immunity lasts, he said. Anyone who doesn't wear a mask is shortsighted, he said. The couple doesn't venture out, choosing to have groceries and other necessities delivered.
"It's going to be a long time," Betty said, "before we feel comfortable going into any building."