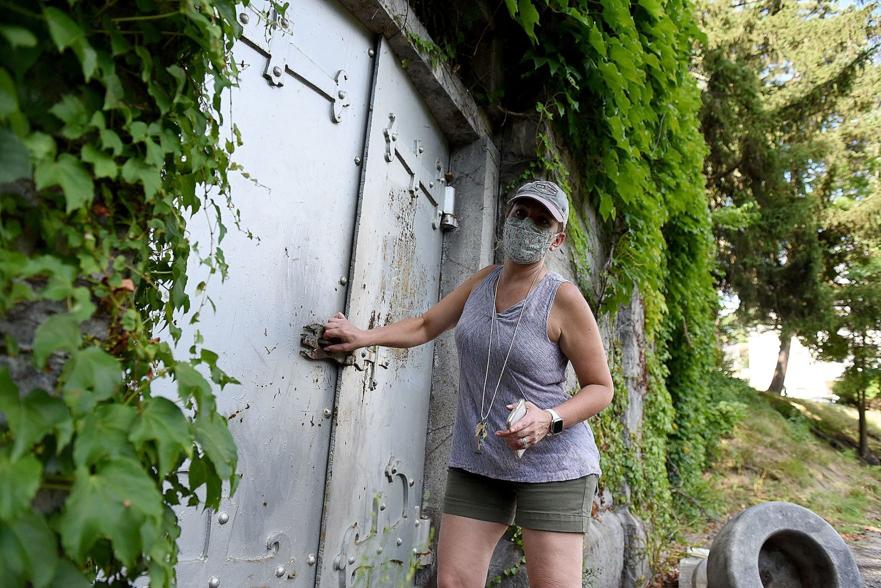 A generational transition is underway in the city, and it's taking place in a graveyard, of all places.
The older generation — two of the standouts were now-deceased Bedford resident John Wood and still-feisty North End activist Dick Duckoff — did their work in the early 2000s. They marshaled political clout to raise and spend $700,000 for security lights, fence repair and grand stone-and-iron-gated entrances at the Valley Cemetery.
The next generation is getting its hands dirty.
Every other Saturday morning, a committed core of eight people concentrates on the ongoing grunt work. Sometimes they get volunteer organizations to join them. And they don't even have a name.
They've been quietly at it for four years. They clear weeds and litter from steep embankments. They discover forgotten headstones. They collect data and strategize about future endeavors. They prod city officials to give the cemetery its due attention.
"I love to get dirty cutting things. You don't know how good it feels to get in there and rip that damn root out of the dirt," said Janine Woodworth, a retired customer service analyst.
Valley Cemetery could be a standout in the city. It was founded in 1841.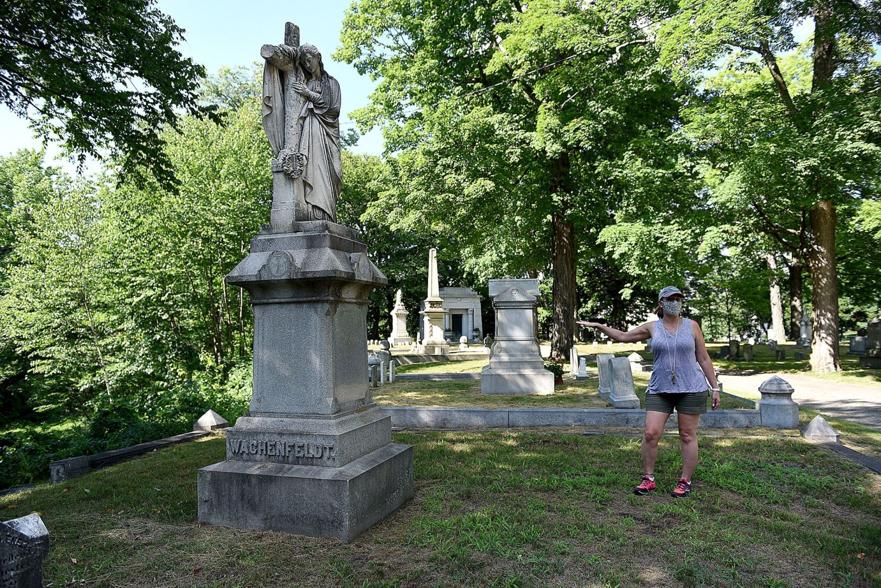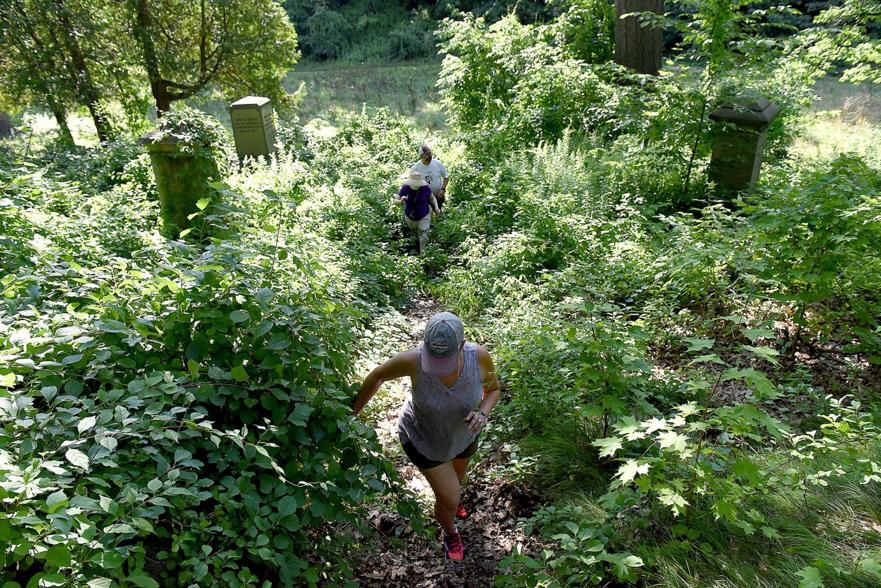 It includes large, mature trees, winding walkways, a valley and an actual brook, which the city eventually covered up and turned into a sewer.
It has landed on the National Register of Historic Places and hosts the remains of five governors, eight mayors, business titans and a Civil War Medal of Honor recipient.
Yet it is tired, tarnished.
When I visited this week, a few more grave markers were toppled (the count of broken stones as of 2002 was 1,031). A chain-link fence encircles the Blood monument for safety reasons. Hillsides cleared last year abound with oriental bittersweet, sumac and litter from the homeless. The chapel was locked tight, its windows covered in plywood. The lawns feature a native summer ground cover — crabgrass.
"We have some big dreams," said Tanya Orr, the organizer of the effort. A solutions engineer by trade.
"I'm a fixer. There's a lot of things I can't fix, but when I come here, I get tangible results right away," she said.
What irks Orr and crew at present is the cemetery's vulnerability. Even though Duckoff's Friends of Valley Cemetery had 15-feet iron entrance gates and security lights installed in the early 2000s, the gates aren't locked at night and the lights don't go on.
Duckoff, who met with Orr two weeks ago at a cemetery cleanup, was shocked to hear the lights aren't on. Security lights burn nightly at Stark Park in the affluent North End, he said, but not so in the poor side of town.
"What we have here is a classic case of ineptitude, indifference and racism," Duckoff said.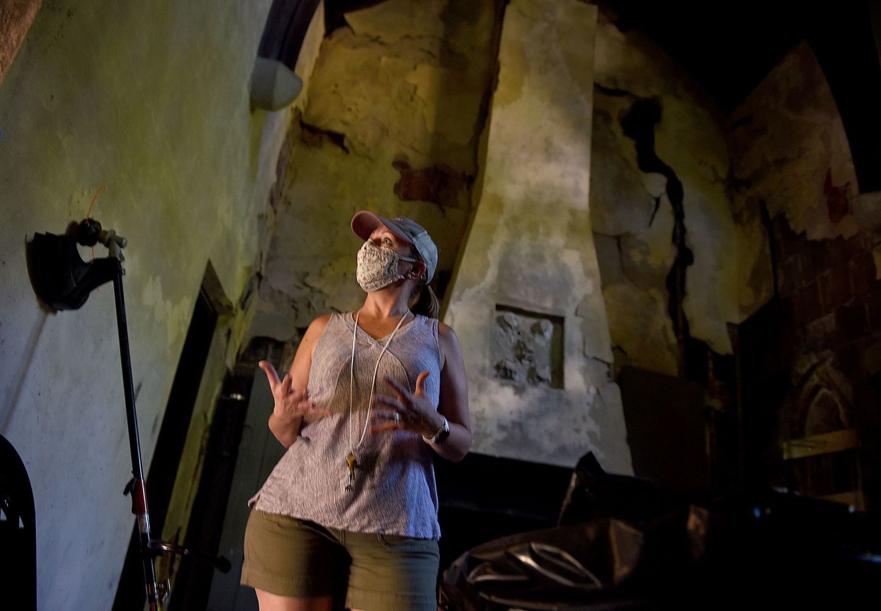 Orr said the lack of lights is delaying their next improvement project.
The volunteers are poised to begin cleaning, repairing and resetting gravestones. But their advisor, Jeff Boucher from Manchester Memorial Company, has told them it's pointless to do the work until the city improves security at the site.
"We're not going to put the time and effort in until the place is lit and the gates are closed at night," Orr said, "otherwise, we're wasting our time."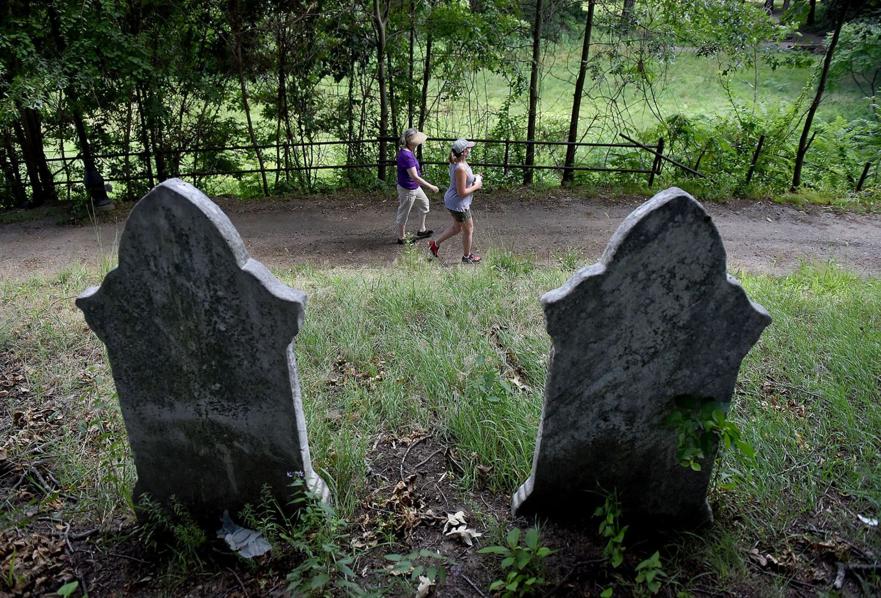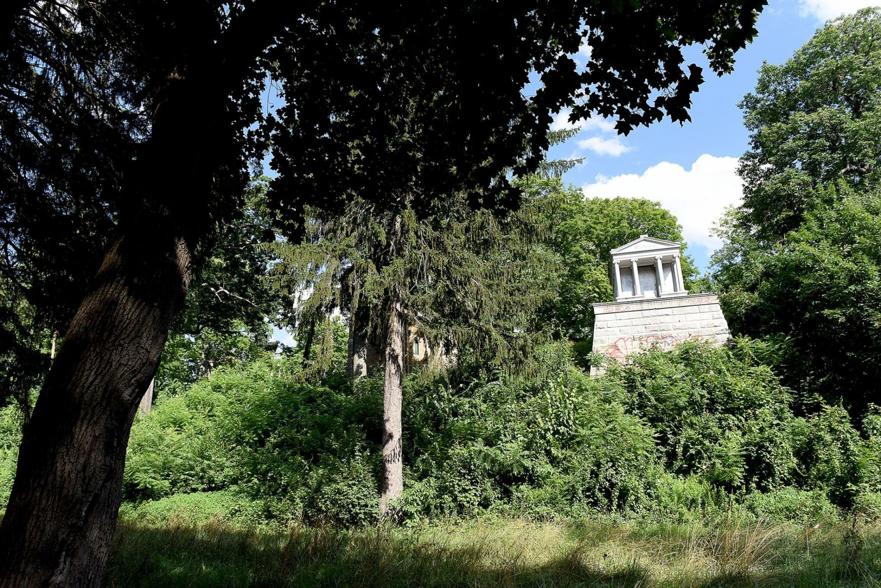 The city's Parks director, Mark Gomez, said he is assessing the light situation. Better lighting is essential, he said.
As for the gates, the Pine Street gate is kept open so police can easily access the cemetery. Sure, he could pay overtime to have someone lock up, but there are so many ways into the cemetery that a locked gate wouldn't stop anyone, he said.
As for upkeep, Gomez said he was only able to hire four seasonal workers this summer, one-third the number of past summers thanks to the COVID-19 pandemic.
The primary focus is Pine Grove Cemetery, the only one of the city's nine cemeteries actively taking bodies.
He welcomes the passion of Orr and the fresh set of eyes from recently named cemetery supervisor Greg Paris. He's also realistic.
"Returning the cemetery to its former glory will also take a significant allocation of resources not currently available to us," he said.
That's a nice way of telling Orr that she's on her own, at least for the time being.
Orr said she realizes the challenges. They want to form a non-profit so they can accept donations, but that requires a lot of time and organization. And they want more volunteers. Email her at info@valley-cemetery.com.
And expect a long commitment, as does Ed Lemire, a retired Derryfield School teacher who is one of Orr's crew.
"It's not going to get finished," he said, "in my lifetime."