After a series of blunders, New Hampshire finds itself grappling with an age-old question: How to manage teenagers?
And this being New Hampshire and the late 2010s, that includes an unfortunate twist – How to manage teenagers addicted to drugs?
Here's how challenging that can be:
A teenage girl at the Granite Pathways Treatment Center – the last resident in the face of the recent shutdown – swallows a bottle of hand sanitizer that has alcohol as an ingredient, necessitating an ambulance ride to the hospital.
Five teens ingest the anti-anxiety drug Xanax, which was sneaked into Granite Pathways. They are rushed to the hospital, where one is admitted and the remainder are released.
Three girls walked away from Granite Pathways in July on a search for cigarettes, get picked up outside a nearby convenience store and, according to court documents, are sexually assaulted.
Gov. Chris Sununu pulled the state's contract with Granite Pathways in late November, but has said a treatment center for teens with drug problems is needed in the state. Patricia Reed, the state director of Granite Pathways, agreed to relinquish the contract, saying the program faced too many challenges to ensure its success.
Whatever organization replaces Granite Pathways, a central question has to be answered. How much freedom are these kids – and they are kids – going to have?
Do they continue at the treatment center after infractions?
Will they be allowed to leave for visits?
And, if they do leave, how extensive a search will be conducted upon their return?
Will security guards or staff physically prevent them from leaving?
And – most telling – will doors be locked?
At Granite Pathways, the answers were maybe, yes, somewhat, no and no.
In an interview, Reed said state officials had agreed that the doors to the treatment center won't be locked.
"We agreed this is a voluntary setting in our discussions with the state," she said. "The locked doors is something we've always understood we're not able to do."
These are teenagers who have an addiction to drugs. Many have underlying mental health issues. And as teenagers, they are impulsive, reckless and rebellious.
So are unlocked doors really a good idea?
I emailed the state Department of Health and Human Services, for some thoughtful policy explanations. Their answer is what I'd expect from a teenager: Everyone does it.
"That is standard practice in New Hampshire and across the country," said spokesman Jake Leon. If the patients are there voluntarily, it's unlocked, he said.
So you get what happened in July, when three girls, ages 15, 14 and 14, walked off the grounds of Granite Pathways.
Granite Pathways has said a counselor walked them to the property line, all the time trying to convince them to not leave. They ignored him, walked to the Webster Street 7-Eleven and started asking customers for cigarettes, according to court records.
They met someone who offered smokes, along with beer. They got into his car. He picked up a friend. Two men now face various charges of sexual assault and contributing to the delinquency of a minor.
When police went to Granite Pathways that day, they spoke to staff member Marisol Perez.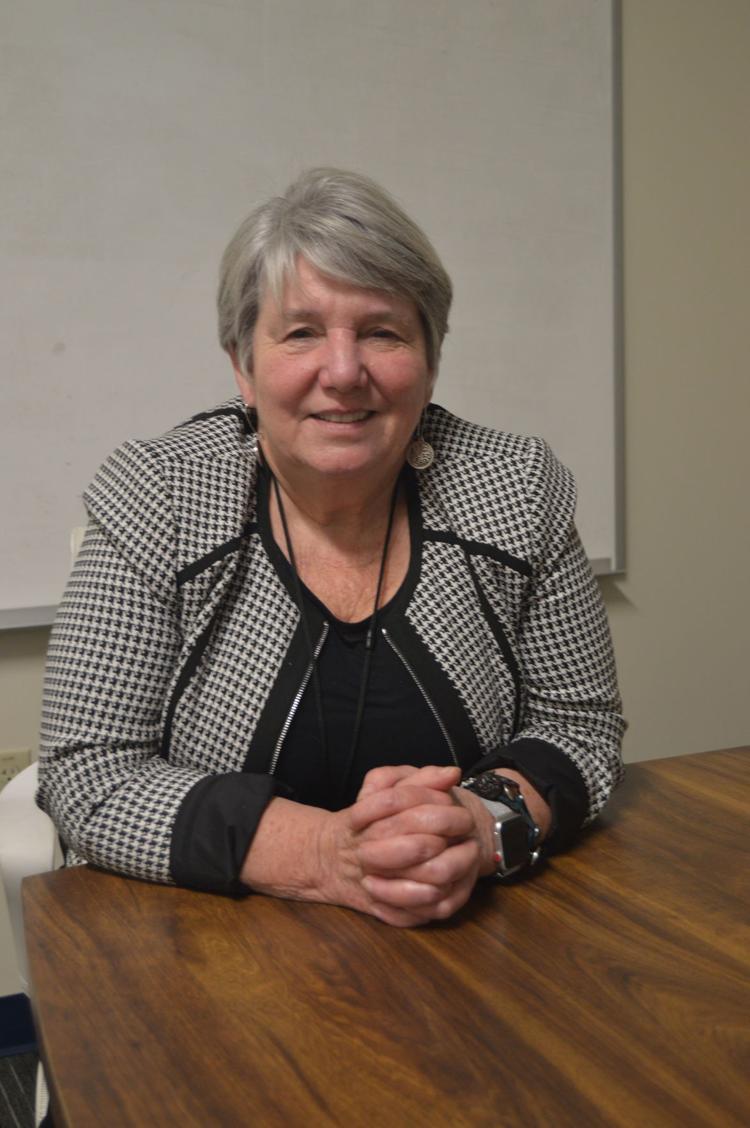 "Perez stated that the program has a voluntary elope policy where they allow the juveniles to leave substance abuse treatment if they choose without a parent present," a police affidavit reads. When that happens, Granite Pathways simply calls police.
Reed added that parents are also notified.
She said Granite Pathways revised its procedures after the sexual assaults. They told patients they can leave, just tell staff so they can make arrangements and leave safely. No one had run off or walked away since, she said.
"Everything that happened with us could have happened to them at home," Reed said about the three incidents.
She said Granite Pathways operated under the Seven Challenges principles, which includes emphasis on factors, such as holistic counseling, mindful self-awareness and emotional literacy.
"It's developmentally targeted," said Reed, who questioned the wisdom of having counselors lock horns with patients.
"Kids can come in, follow the rules, say all the right things, and walk out and overdose," she said. "We want them to be honest with us."
She said she would not insist about keeping doors locked or unlocked, but she is not sure a locked door will help in the end.
Matthew Noonan, a 17-year-old at Granite Pathways, emailed me after Sununu pulled the contract. He bemoaned the shutdown and said Granite Pathways welcomed him with loving arms and contributed tremendously to his recovery.
"Young people are dying daily due to the epidemic of addiction and this being the only facility for adolescents in New Hampshire is very much needed," he wrote.
Reed knows of only two locked New Hampshire facilities that serve juveniles – the Sununu Center and the New Hampshire State Hospital. To be sure, police had to search areas of Manchester for two teen girls who walked away from the Easterseals neurobehavioral residential treatment center in Manchester. Those doors are unlocked.
I contacted a friend with some of the best common-sense insight in the field of addiction treatment. Keith Howard runs Hope for New Hampshire Recovery, he has 20 years of experience in alternative education, he's in long-term recovery himself, and he's had the King Lear-ian task of raising three daughters to adulthood.
The issue isn't locks; it's the relationship among patients, counselors and staff, he said. He favors as small a power differential as possible.
He questions the location of Granite Pathways, next to the locked-down, high-security Sununu Youth Services Center.
"It's hard to see how you can develop positive communication," he said, "when you're located adjacent to the youth detention center and all that entails."