If you're the parent of little kids, you know that COVID-19 probably isn't going to hurt them.
In New Hampshire, 161 kids under 10 have been infected, and four have even been hospitalized. None have died, so except for a few outliers, young children are safe from COVID-19.
Lead is not a virus. It is found in the paint of old houses, where little kids chew it or breathe in dust containing it. It damages most body organs, including the brain, leading to attention deficit disorder, learning disabilities, behavioral problems and other issues.
Manchester knows about lead all too well. Twenty years ago, a 2½-year-old died from chewing and breathing the lead chips and dust in her city apartment. Once health officials started compiling test results, they found that a quarter of the city's children had elevated levels of lead.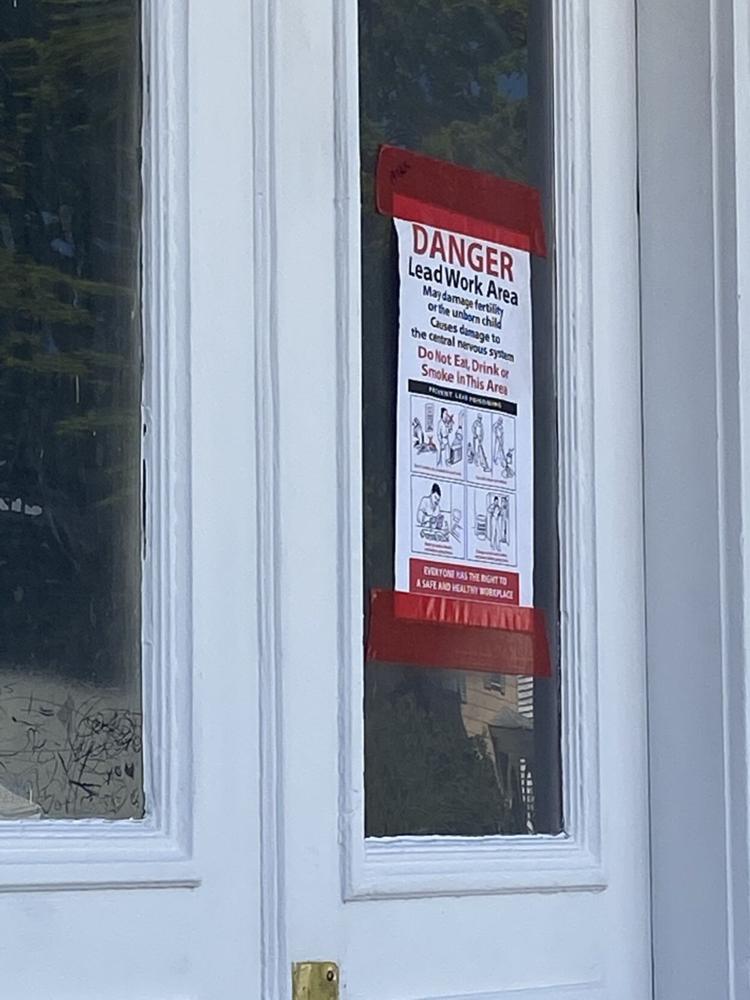 Parents know about lead. They get a crash course when a pediatrician tells them about the elevated levels (at this point, a blood level of 7.5 micrograms per deciliter).
"They're angry and shocked, and the more they learn about the effects of lead, they become irate," said Christopher Seufert, a lawyer in Franklin who specializes in lead poisoning cases.
Landlords also know about lead. They learn when the state puts them on notice after a kid in one of their apartments contracts lead poisoning. Inspections follow. Remediation work will run into the thousands.
Laws and regulations have to be followed. And a guy like Seufert might contact you and start throwing out that scary word — damages.
Yet Manchester, Nashua and other state communities also have a lifeline. The city distributes federal dollars that cover much of the entire cost to remove or encapsulate the lead, and the state pitches in as well.
In one form or another, Manchester landlords have had access to these interest-free, no-payment loans since 2007, according to Union Leader archives. And when the program found few takers, the city made the loans forgivable starting in 2013.
Since 2016, the city has provided approximately $3.5 million to landlords in forgivable grant funding to landlords. That's 260 apartments in 69 different buildings.
(Full disclosure: I received a forgivable loan under the program for the two-family home where I live.)
There's a lot of paperwork and red tape. The process has become a nightmare for some landlords and contractors.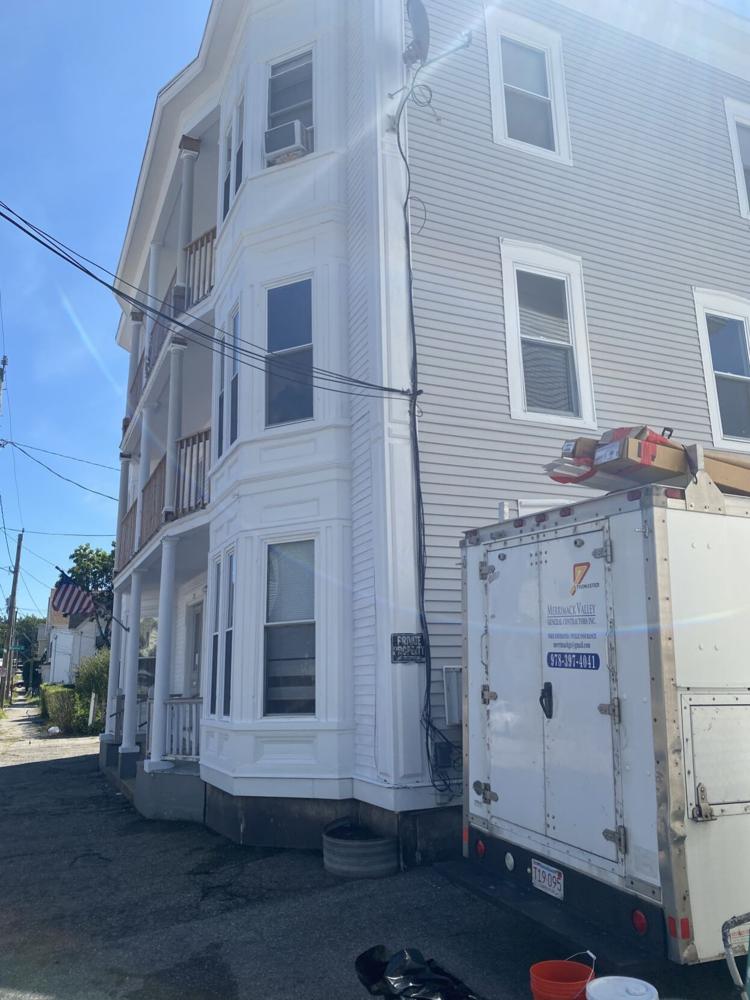 "I get it. I get it that it has to be done," said Mike Bunie, who owns 17 rental buildings in the city, according to online property records. According to state records, health officials notified Bunie in November about a child with elevated lead levels at 23-25 Arlington St., a six-family building.
He quickly signed up for the project, he said, but had to wait months to get started. If the city wants apartments made safe, it should move expeditiously, he said.
"Their attitude always is 'You're the big, bad landlord. You should be grateful we're giving you money to improve the property,'" he said.
According to records, the city anted up $76,800 for the Arlington Street building remediation, and the state contributed another $45,800.
Bunie said the project had to be bid twice. The city threw out a low bid in the January round, and a subsequent contractor walked away after disputes with Bunie, according to a city memo. A second round of bidding took place in April. Contracts were signed in June, and work began in July.
Bunie believes the city consultant who oversees the project, Debbie Valente, sent his tenants to the lawyer Seufert, who has contacted him to discuss a claim.
He is paying for a portion of the hotel bill, going on nearly 30 days, where his tenant is living while the work is done.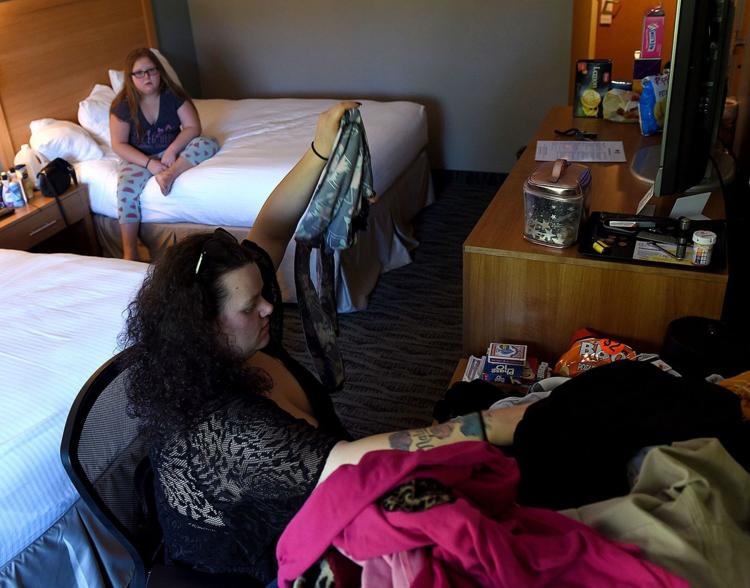 "They're on a big warpath right now, the landlord and the city," said the tenant, Ashley Sordiff, who has hired Seufert. "It's just very stressful being in the middle."
City officials say they did throw out one bid — it was 10% lower than its consultant's estimate, and city policy calls for rejecting bids above or below that benchmark. A higher bid would be too expensive, a lower bid has a potential for low-quality work, said Joshua Ahmad-Kahloon, manager of the city's lead program.
Ahmad-Kahloon said Bunie rented out an apartment with a known lead hazard in violation of state law. Sordiff was about five months pregnant when she signed the lease for her family, which includes a 9-year-old daughter.
A regretful Bunie expects he will be fined for that.
"I accept that. I made a mistake," Bunie said. He said he provided full disclosure about lead to Sordiff and didn't know she was pregnant.
Another landlord and a contractor called me to complain about the city program. Landlord Joshua Tessier said his contractor did not follow safe procedures and did shoddy work.
"In general, I think it's true incompetence, willful incompetence," he said about the city program.
Ahmad-Kahloon said Tessier and his contractor got into a dispute over work done outside the scope of the lead contract. Nearly all the lead work has been completed, and the city has cleared and paid for that work, the city said.
Contractor Jesus Lopez said he has lost projects despite low bids, and he tangles with Valente over issues that inevitably arise on such projects.
"You've got to pretty much be her puppy, do what she tells without arguing," Lopez said.
Valente called the criticism a compliment.
"My job is to do the best I can for the building," said Valente, who owns 15 rental units and is president of a statewide landlords advocacy group.
"It's my experience that nearly all of the landlords who have gone through the Manchester Lead Program are happy with the outcome," said Ahmad-Kahloon. He also said the COVID-19 pandemic has slowed some projects.
What to make of all this? This is Manchester, so it's inevitable that everyone isn't going to be happy dealing with government.
But lead is not going to go away. In fact, next July the action level goes down to 5, meaning even more orders for abatement and more landlords facing thousands in costs.