MOST AMERICANS UNDER 40 have been socially imprisoned at some point by a video game. Games come in all sorts, but the most popular follow a pretty simple plot line: Enemy to the front of you, behind you, beside you.
Player choices, depending on the time period, amount to karate chop, sabre attack or fully automatic AR-15 volley.
Then there is Undertale, the 8-bit Pixel-art, individual-player game with more complicated choices. Sure, a player confronts monsters. But the adversaries have emotional complexities, and a player can opt to kill or understand his foe, with those choices radically altering the gameplay.
As game critic Laura Hudson wrote: "Every battle is a choice between the complex morality of compassion and the simplicity of the sword."
She wrote that review five years ago, when the indie game was launched in PC and Mac applications.
Undertale — both the game and its critically praised soundtrack — were created by Toby Fox, 29, who was born and raised in Manchester. Many websites associate Fox with Boston, but he assuredly grew up here.
"People liked him. He was always sort of a little weird, but not in a bad way," said Riley Larkins, 27, a Massachusetts firmware and robotics engineer who was a year behind Fox at Central High School.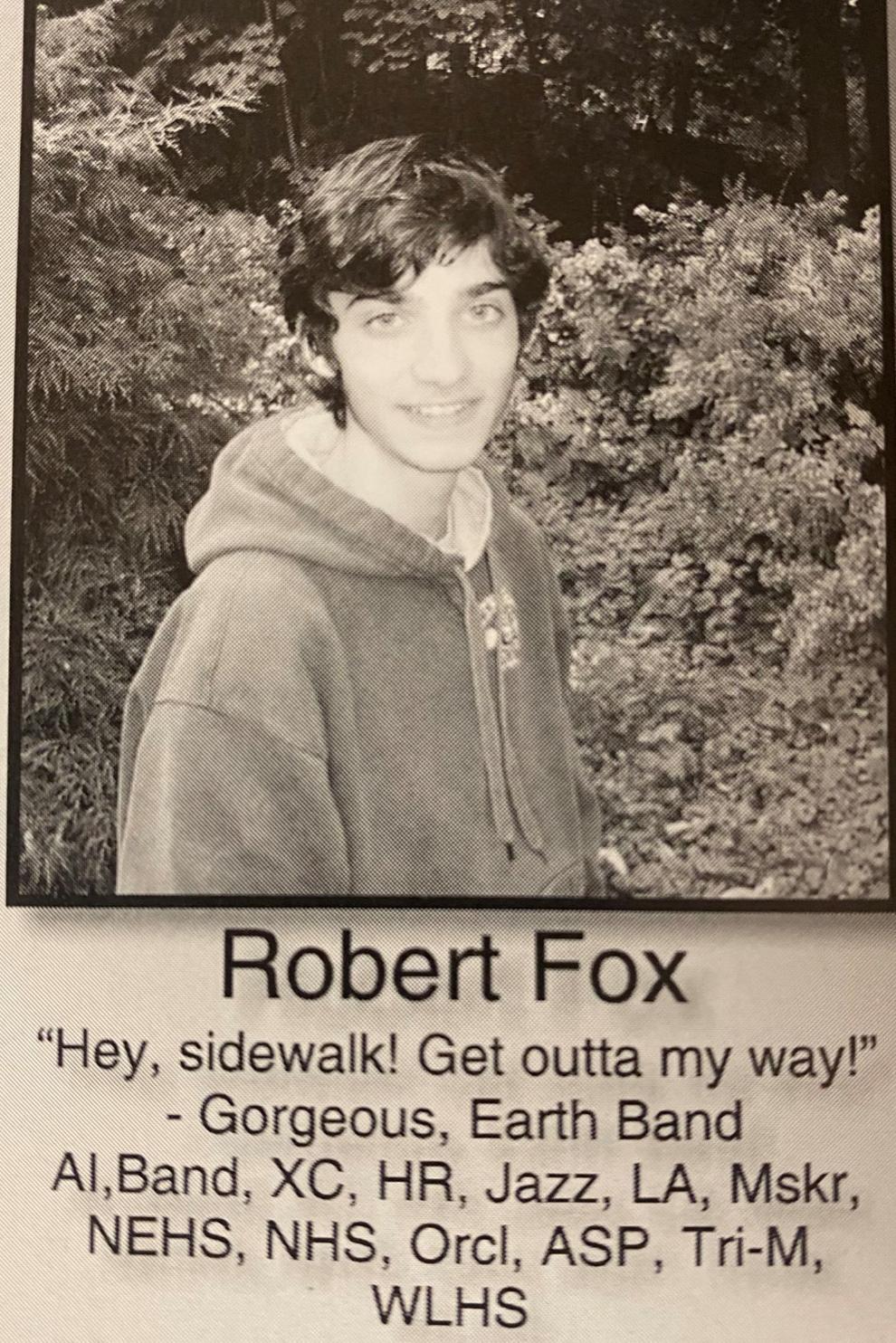 "He's very good at everything he's done, and he doesn't want to be constrained by what other people think is right," said Larkins, who lost touch with Fox after college.
"He was just a kind of presence because he was so creative. I guess that's a way of saying odd," said Ed Doyle, the band teacher at Central High School who first ran into Fox at Hillside Middle School.
Usually at this point in an article, I bring in the subject, who will introduce himself with a profound thought that captures his genius. That's not going to happen here.
Fox won't speak to me, said his mother, Barbara Fox. She asked that I not disclose the city where her son lives. As for a photo, I had to settle for his yearbook picture.
Fox has talked to a few bloggers.
"I'm glad I can make a positive difference in so many peoples' lives, but I hate answering interview questions," he told Existential Gamer shortly after the Undertale release.
Fox went on to skip most of Existential Gamer's questions. But the blogger was excited about one Fox nugget: He writes the music before programming a scene because the music dictates how the scene unfolds.
Fox and his three brothers are the sons of Robert and Barbara Fox. He is a financial planner who plays the guitar that I occasionally hear while walking by the family home.
She is a retired paraprofessional in Manchester schools. The four brothers went through Manchester schools, and Toby, whose given name is Robert, was the third of the four.
Teachers said they knew what to expect by the time Toby landed in their class.
"They're all very brilliant," said retired Central English teacher Selma Naccach-Hoff.
"Toby was a really funny kid, not afraid to express himself and come up with a different take on something."
He also ran cross country at Central, played trumpet in band and participated in the Maskers theater group.
He went on to Northeastern University. Doyle remembers taking a class on a field trip to Boston and running into Fox, who joined the field trip on the Duck Tour.
Fox's Twitter account has 871,000 followers, not as many as New Hampshire-bred VIPs Adam Sandler (2.7 million) and Seth Meyers (5 million), but far more than Ryan Day (135,000).
He interacts with fans on Tumblr, where he discusses musical composition, promotes Undertale-themed merchandise and mediates disputes, as in April when he asked followers to stop harassing a critic.
"This is very disappointing to me, as Undertale is basically a game about accepting and befriending people that are different than you," he wrote.
A search for Undertale on Amazon brings up the game in Nintendo and Playstation applications. Seven pages exist of picture books, posh dolls, apparel, jewelry, even face masks with Undertale characters.
And if one enjoys the Undertale soundtrack — and critics do — there are rock, live jazz and full symphonic adaptations available online and on music platforms such as Spotify.
Within six months of its release, Undertale had sold 1 million copies, according to the video site Stream. It won awards in 2016 from the Independent Games and South by Southwest Games festivals.
"It was a big hit immediately. It threw the whole RPG (role playing games) model on its head," said Andrew Cleary, a software engineer and avid gamer. Cleary graduated from Central in 2016 and like a lot of Manchester residents, he is recounting possible Fox contacts.
His older sister was friends with the youngest Fox, Kenneth, and Toby may have visited the Cleary house at some point, Andrew said.
"When I heard about (Undertale), I said, 'I know this guy's brother. That's so cool,'" he said.
The 10-year-old daughter of Jason Wells, the former assistant pastor at Grace Episcopal Church, gets to brag to friends that her father had Fox in his church youth group.
"That's given her a lot of cred in the fifth-grade set," Well said.
Now the director of the New Hampshire Council of Churches, Wells said he was pleased that Fox created a game with moral choices that forces players to confront the consequences of those choices.
Two years ago, Fox released Chapter 1 of his next game, Deltarune, which won comparisons to Undertale (the two names are anagrams), and in September a Japanese website quoted Fox saying he's confident about the progress of Chapter 2.
But it will take a while before it is complete, the website quoted him saying.
Doyle the music teacher likes to tell a story about Fox. In middle school, Fox once wrote a fugue, a musical composition most associated with Baroque music that repeats themes, some would say monotonously.
After studying Fox's work, Doyle thought he just hadn't grasped the rules of fugue composition.
"Now that I think back," Doyle said, "he was just writing his own rules because that's the type of person he is."