Like a Category 5 hurricane, the heroin epidemic rips through everything in its path. Lives, communities, families; if they can be rebuilt at all, they are forever altered.
Take the family of Tyanna Crawford. She's an animated 11-year-old who likes to giggle and talk trash with her dad.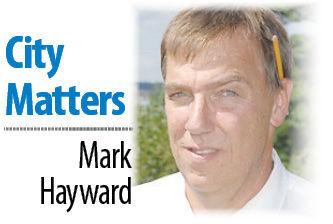 In 2017, she was living in a center-city apartment. She cooked meals for her younger siblings while her mother fed an addiction and her supposed father dodged trouble.
Eventually, New Hampshire child-protection workers removed her from the home. After a year in a foster home, she moved in with her dad.
A dad whom she had never seen or known about until social workers introduced them in November 2017 at Chuck E. Cheese's.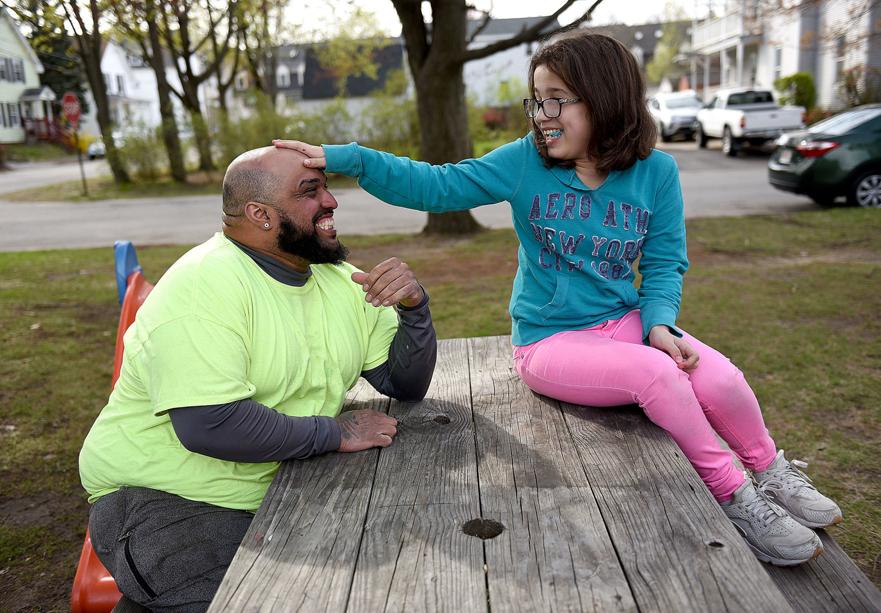 "DCYF called and said 'Are you prepared to take your daughter?' I said 'OK, yeah.' Before then, I watched her being born and that was it," said Juan Hernandez.
Hernandez, who works for the Manchester Public Works Department, is a single dad. The mother of his three teenage boys died from what he calls "the epidemic."
After a transition, Tyanna moved into his all-male household on the West Side. It's clean but cluttered with tools and building materials. Neighborhood kids come and go looking for Hernandez' sons.
The closest thing to art or family photos on the living room wall is a mirror. An excited 2-year-old lab-bloodhound mix tracks back and forth between strangers and family.
The guys had to agree to a safety plan that included giving Tyanna her space when necessary (boys stay in their room when she showers), avoiding triggers like badmouthing her mom, and keeping lights on at night.
Obviously, they have to put down the toilet seat.
"It just happened so quick," said Justyn Hernandez, 17. "It's wonderful having a little sister. A house full of all guys and a princess came in."
Tyanna said she was shy and scared when she first met her father, who is 37. He's a rounded man with a shaved head and tattoos who wears studs in his dark beard. He speaks with confidence and lights up when his Tyanna starts talking.
"My mom was going to tell me," Tyanna said about her secret dad, "but I didn't know she was going to tell me."
According to a DCYF neglect petition, state social workers were working to keep Tyanna's first family intact. But her mother, Holly Crawford, and stepfather Isaias Davila, allegedly used drugs, and social workers noted the constant traffic in and out of the house, raising suspicions of dealing.
The house was dirty and cluttered, and unknown people stayed in the children's room. An eviction was pending. Davila kept a gun underneath his bed. Crawford didn't get the two older kids to school on time, and the stepdad had spent at least one night in the apartment even after DCYF forbade it, the neglect petition reads.
Tyanna wasn't just plopped into her new home. She worked with social workers with Youth Villages, a nonprofit that contracts with the state and private insurers to provide intensive home services.
Youth Villages' social workers have a caseload of about five families. That's compared to 45 for state social workers.
Kerry Chouinard, the social worker who works with Hernandez, said the state Division for Children, Youth and Families concentrates on the protection aspect of the job, while Youth Villages tries to make the families work.
They work with families threatened by drug use or gang involvement, or with kids released from the Sununu Youth Services Center.
Caseworkers visit three or so times a week. The social workers develop safety plans, which include everything from coping skills to daily schedules to cellphone usage.
For the Hernandez family, a lot of the effort went into the transition. Tyanna was living in an all-female foster home and was slowly introduced to the Hernandez men.
She met her father at Chuck E. Cheese's. Then she visited his home. She then met her brothers. She spent a night, then a weekend.
She got comfortable after meeting Justyn's long-term girlfriend, Maddy. She moved in full time last June.
"I went at her pace," Hernandez said. "As much as I wanted my daughter right away, it couldn't be done like that."
Hernandez said he always knew Tyanna was out there, but he was dealing with his own family issues. His ex-wife struggled with addiction, and her father – Paul Stratton – was a serial molester who was sentenced to 162 years in prison for crimes against his family.
He always told his sons they had a sister out there, so when the state approached him and asked about custody, they were on board, he said.
Chouinard is a welcome visitor. She praised Hernandez' parenting style, and he listens to her advice.
"As long as someone's solid and has my kids' interest at heart, I'm OK with what they have to say," he said.
Hernandez himself was in and out of foster homes, which he said made him adamant about keeping his family strong and drug-free. For her part, Tyanna said she likes her father's personality.
"He's funny sometimes," she said.
Hernandez said he couldn't do it without help. From Youth Villages. From the city, which gave him a stable job. From his longtime foster parents. From the Manchester Eagles, the cheerleading team that Tyanna belongs to.
Just this past winter, he won second place as a cheerleader dad, when he strutted and danced during a halftime contest at a regional cheerleading event in Boston.
"It's amazing having her in our home," he said. "The family, she glues us all together. Little pieces were missing for us."