IN THE 19TH CENTURY, Manchester achieved greatness as a company town.
That was all because of the Amoskeag Manufacturing Company, which tamed the Merrimack River, built our renowned Millyard and, of course, controlled local and state government.
To succeed, the company also knew it had to keep its workers happy, sheltered and living nearby. Hence the brick row houses that rise from Canal Street.
With that spirit in mind, two years ago Sandra Almonte bought the triple decker adjacent to her successful business, Don Quijote Restaurant. She keeps it filled with cooks, waitresses and kitchen help who can walk from their back door to the kitchen entrance in a rush-hour commute measured in mere steps. Steps that wouldn't rouse a Fitbit from a low-power slumber.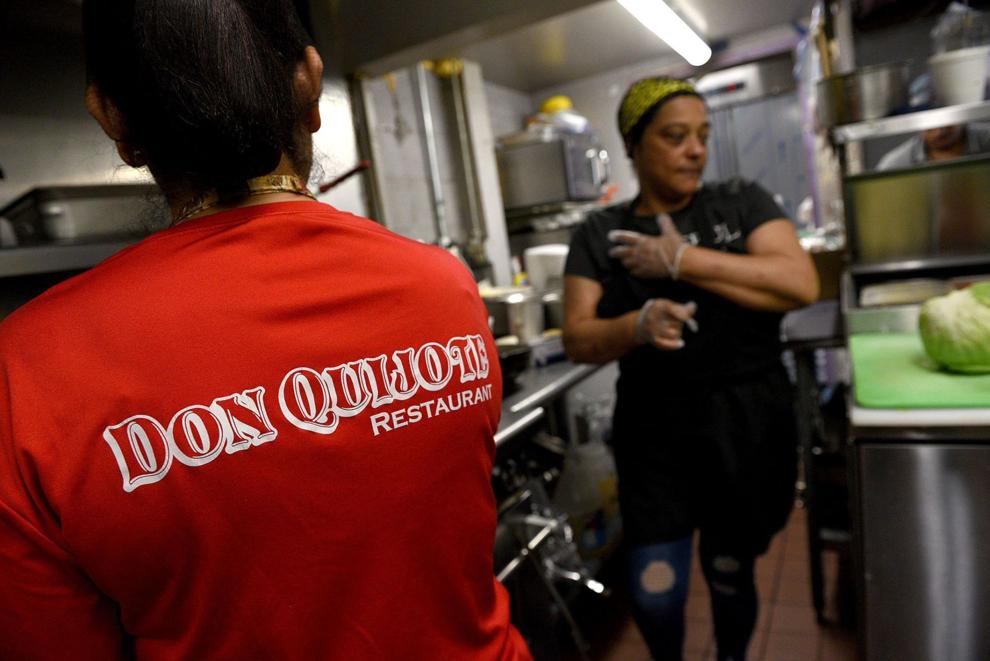 "The people who do good for her, she rewards. It's a pay raise is what it is," said Larry MacDonald, whose wife works as a cook next door.
MacDonald and his wife pay $850 a month for a two-bedroom apartment. Sure, the neighborhood's not great, but work is next door, and fellow tenants are associated with the restaurant, so the building is safe and friendly.
"Her employees will bend over backward for her," said MacDonald, who is retired military.
For the last couple of years, chambers of commerce and business groups have bemoaned the lack of housing. They hold forums with politicians and complain their new hires can't find an affordable place to live.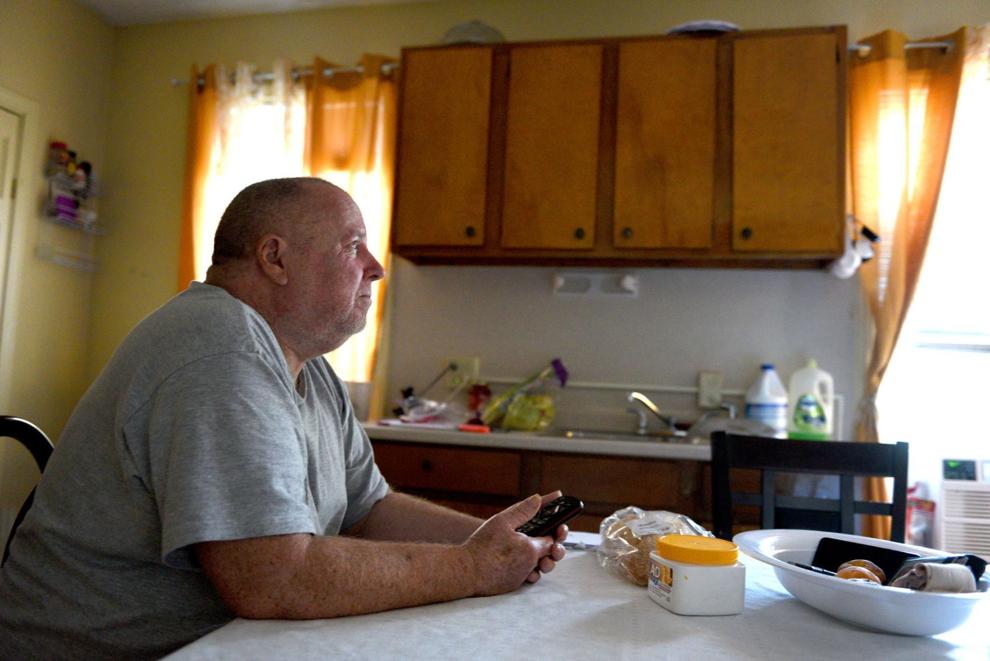 But with a few exceptions — Dartmouth-Hitchcock Medical Center, for example, is partnering with a developer to build housing for the hospital in Lebanon — most expect government to come to the rescue.
The Dominican-born Almonte, on the other hand, did her own part to address the shortage of worker housing. She pressured the owner of the building to sell to her, and then rented the units to her workers.
"You can't be greedy. To me, my staff is my family," said Almonte, who opened Don Quijote 20 years ago.
Her goal is to buy enough buildings to house all of her 14 workers, but she has recently been frozen out of the market because of the high prices.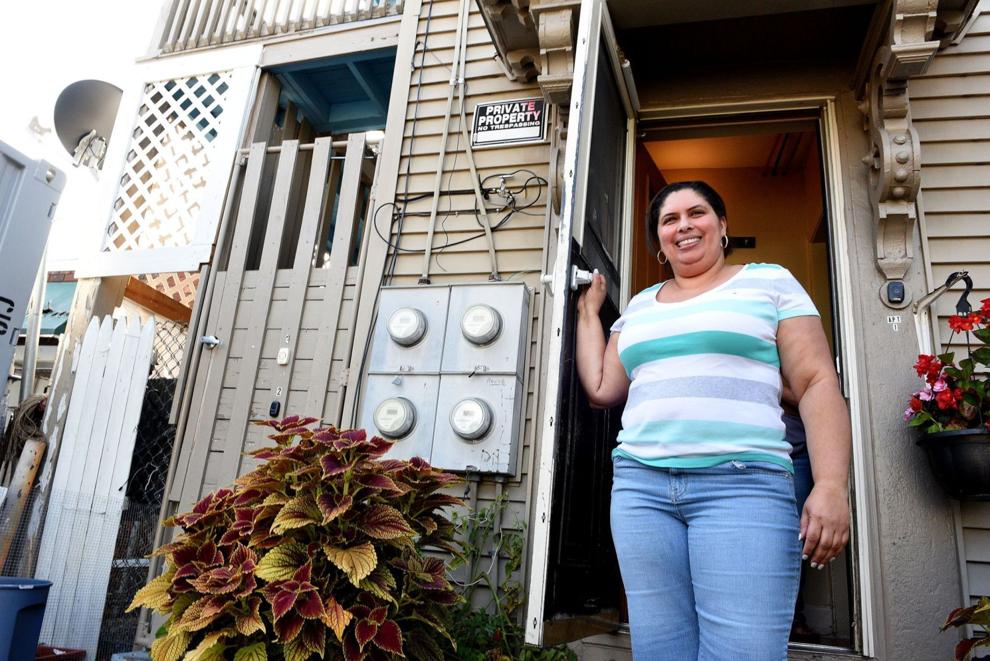 Action is desperately needed, said Jessica Margeson, a volunteer housing advocate with Granite State Organizing Project. Although Gov. Chris Sununu wants to add 13,500 units of housing to the state, he has a three-year timetable for doing so. People need places to live now, she said.
"We're losing the people who made Manchester great. If we lose the restaurant workers, we lose the downtown," Margeson said.
Almonte said she decided to act after seeing first-hand the struggles of one of her cooks, whose son attended Beech Street School.
After the Salvation Army Kids Cafe closed, he would walk to the restaurant and wait for his mother to finish work. Usually around midnight.
Sometimes Almonte helped the boy with his homework. Sometimes he sat quietly in the kitchen and waited.
"That killed me," she said.
Now the woman, her son and a roommate live in a top-floor, three-bedroom apartment and pay $1,000 a month.
There are tradeoffs. Almonte pays $12.50 an hour, which is less than the going rate of $15 an hour to start at a decent job.
But she said her workers benefit. Work is just outside their door, meaning they don't have to worry about driving and parking to get to work. And that makes them better workers.
"I feel I have their loyalty. They know that I got their back," Almonte said.
Almonte said she bought the apartment building and the single-story barber shop on the corner of Union and Spruce streets for $240,000. She had to bargain with the landlord to get the property at that price. But she had a good relationship with him; whenever apartments became vacant, he contacted Almonte, knowing her workers would make good tenants and not trash the building, she said.
"She's an incredible entrepreneur," said Robert Tourigny, long-term president of NeighborWorks Southern New Hampshire, which develops low-cost housing and promotes home ownership in marginal areas of the city.
About five years ago, Almonte started showing up at neighborhood meetings held by NeighborWorks. Shy at first, she took on more and more volunteer tasks for NeighborWorks; in April, Almonte became chairman of the NeighborWorks governing board.
"She has just been a rock star for us," Tourigny said. "She knows the neighborhood, knows the tenants, knows the challenges they face."
And right now, it is secure, stable, affordable housing.
"If other employers do what I do," Almonte said, "perhaps some of the mothers who work two jobs could be home for their kids, help them with their homework and cook for them."