IT'S BEEN 16 MONTHS since July 2019, when our city collectively lost any notion that public housing buildings are safe.
That's when a man with neo-Nazi leanings broke down the door of Jennifer Burpee, a resident of the Henry J. Pariseau high-rise, and beat his girlfriend to death.
Two weeks ago, the O'Malley high-rise in downtown Manchester had its turn.
On Oct. 24, police charged Concord resident Carrie Drake, 51, with first-degree assault after her 72-year-old boyfriend received four stab wounds.
Both crimes took place in public housing high-rises designated for the elderly and disabled.
Both victims were residents who had welcomed a romantic partner with a violent criminal history into their apartment.
Both crimes have made building residents feel trapped in a vertical neighborhood of crime and danger.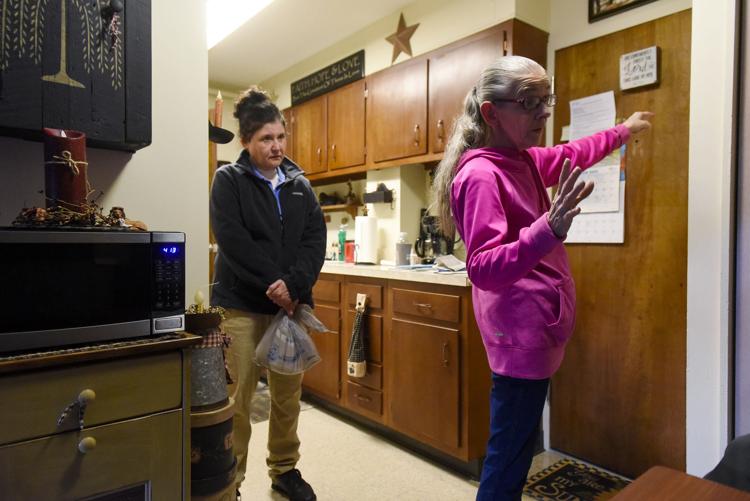 "We have so many problems in this building. It all comes down to drugs and alcohol," said Debbie Dlutowski, 62, who has lived at the Thomas B. O'Malley apartments for five years. Although the commotion was four floors above her, she said she heard it.
She said she smells marijuana in hallways at times. People have passed out outside her door.
Even though exterior doors are locked, strangers often sneak in by waiting for someone to come or go.
And some residents themselves abuse drugs and alcohol, Dlutkowski said.
Officials with the Manchester Housing and Redevelopment Authority said they have taken steps to boost security.
Mike DiSabato, a retired Manchester police lieutenant who is MHRA operations director, said the MHRA has hired the company Salerno Security; armed and unarmed guards patrol the high-rises, he said.
Workers will soon start to install hotel-like latches on doors. And exterior doors are outfitted with upgraded security cameras and FOB-activated systems.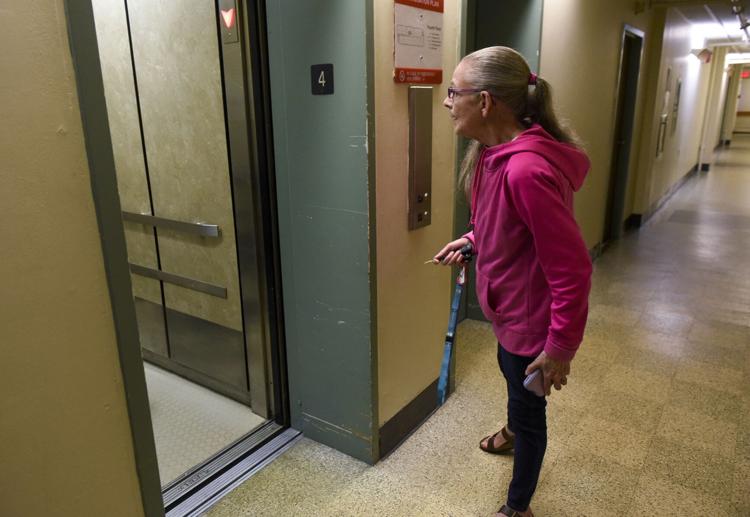 Andrew Papanicolau, the commission chairman of MHRA, said the steps reflect improvements made over the last three to four years to address safety and property appearances.
"The message I get (from residents) is things have improved so much. They get attention. They get calls back (from staff). The message is we care about our tenants," he said.
He also noted that two Manchester police officers are assigned to the housing authority full-time.
Dlutowski and fellow resident Diane Lavoie, 56, aren't impressed.
They say staff leaves at 3:30 p.m. when the maintenance man leaves. They haven't seen a security guard on site.
Dlutowski said she got a latch on her door after complaining about safety matters. Lavoie doesn't have one.
Lavoie has had drunk people kick on her door and swear at her, she said. Dlutowski said she's found urine and human waste in elevators.
Details of the alleged Drake stabbing spree are spelled out in police affidavits filed in connection to her case.
Drake was the on-and-off girlfriend of Vernon Hayford, who lives on the eighth floor. He told police they were hanging out when she started having a mental breakdown, fearing people were after her.
She grabbed a kitchen knife and stabbed Hayford on his left wrist. He ran into the building hallway and pulled the door shut, trying to keep Drake inside the apartment.
But Drake overpowered Hayford and stabbed him in the shoulder as he ran into a neighboring apartment. Later, he told police he wasn't sure when he was stabbed in the abdomen.
Police had to force Drake — who is 5-foot, 2-inches and 140 pounds — onto the ground and handcuff her.
"Just shoot me in the head," she repeated several times.
MHRA Executive Director Kathy Naczas said it is hard to prevent something like the Hayford and Burpee incidents.
"In both of these cases, they end up being domestic issues," she said.
People are allowed to invite guests into their apartments.
"Keep in mind, this is independent living. It's no different from any privately held apartment building. The only difference is rental assistance," she said.
There are some rules. Residents must limit overnight guests to 14 nights. And if guests become disruptive, they can be banned from the building, Naczas said.
Naczas said the housing authority won't rent to someone with a violent criminal history. Drug dealing and drug use, even use of decriminalized and medical marijuana, can result in evictions, DiSabato said.
Naczas said residents are evicted for drug use, but she didn't have a number and wouldn't provide an estimate.
She also said that the federal government determined in the 1980s that disabled people should be housed in projects with the elderly, and she can't do anything about that.
Back in the 1980s, disabled meant wheelchairs or walkers.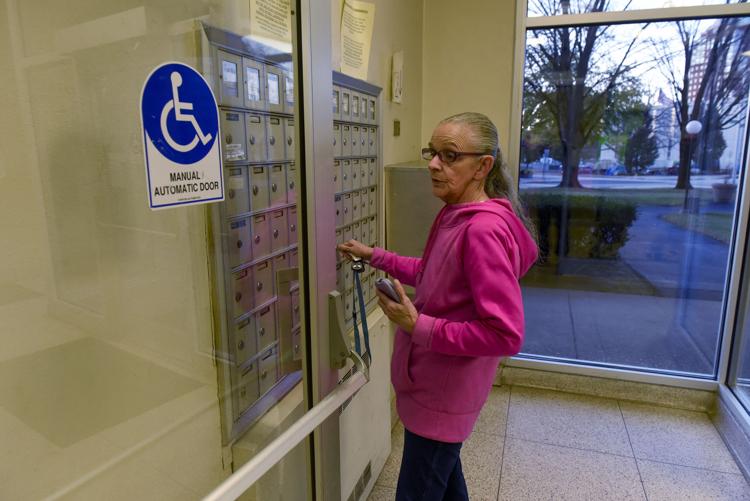 Now it has expanded to include a host of mental impairments — drug addiction is even a disability as long as addicts are not current users — that might not make them a good fit for living next door to elderly people.
Meanwhile, all high-rises lost a sense of community nine years ago, when the state eliminated funding for meals for frail elderly, closing the communal dining room.
"Everybody moves in and out. I don't know half the people here anymore," Dlutowski said.
I remember the O'Malley from two decades ago. My young family picked up two residents on Sunday and drove them to church. Their biggest complaint was that the city didn't do a good enough job clearing the sidewalks of ice.
Otherwise, they liked the people and the views of the city from their apartment.
"Get rid of the drug dealers and drugs and make it safe again for senior citizens," Dlutowski said. "People in wheelchairs and walkers, they can't defend themselves."