LIKE MANY PEOPLE, I'm looking forward to Election Day with anticipation tinged by anxiety. It's without a doubt the most consequential presidential election in my lifetime.
It will also be the first time since Ronald Reagan was elected in 1980 that I won't be reporting on results from a newsroom or candidate victory party.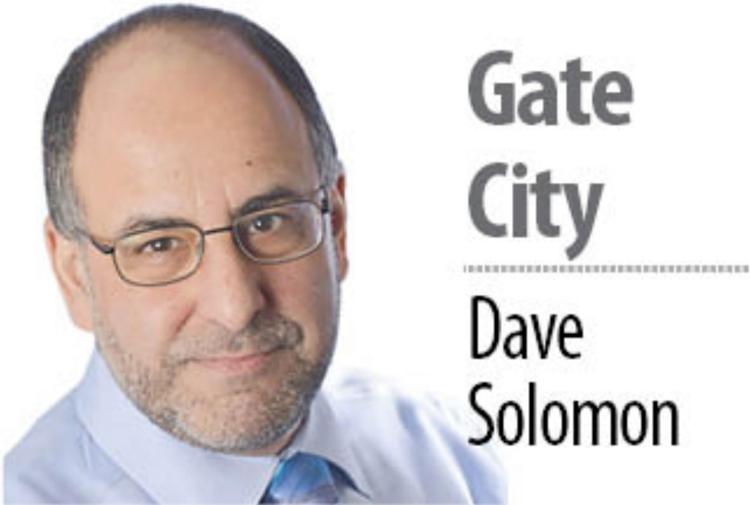 I'll vote, go home, sit back and relax while the results start rolling in, with an eye toward the national and state winners.
I've voted in Nashua since moving here as Telegraph editor in 2001 and have always enjoyed the sense of community and civility in polling stations at Broad Street and Main Dunstable elementary schools. I've learned that the experience is similar at the other seven Nashua wards.
The colorful signs and crowds of candidate supporters that greet you on the way in; the smell of the fundraising bake sale in the hallway; the ease with which you proceed through a small line to the checklist table, get your ballot, fill it out and feed it into the scanning machine. Those things all contribute to a sense of civic pride and confidence that your vote will be counted.
This year will be different in many ways because of COVID-19. Despite a threefold increase in the number of absentee ballots from Nashua voters, the lines could still be longer than what we have become accustomed to, given the anticipation of historically high turnout.
As of Oct. 23, the city had received 9,800 absentee ballots — not requests, but completed ballots waiting to be counted on Election Day, according to Mayor Jim Donchess. Compare that to the last presidential election in 2016, when 3,450 absentee ballots were received by Nashua in the same time period.
New registrations total 2,100, with about 500 Democrats, 250 Republicans and 1,350 undeclared new voters. City voters cast 43,604 ballots in the 2016 election, so if you add another 2,100 presumed voters, that's a 5% increase in the voter rolls two weeks before the election.
Some new voters will still register on Election Day, and there's no telling how increased turnout will make conditions at the polls more challenging, with social distancing and a shortage of volunteers.
Nashua turned out 72% of its registered voters in 2016 and is likely to beat that number on Tuesday. But Donchess still predicts the experience won't be that dissimilar from past years.
"We're not sure exactly what's going to happen, but I don't think the lines are going to be too long," he said. "The absentee ballots that have been cast reduce the number of people showing up at the polls, and the voting process should not take any longer than it has in the past. For those going to the polls, it's basically the same procedure. We're just going to make sure people are socially distanced when they wait in line."
The city could still use more volunteer poll workers, so anyone who's interested should contact the city clerk.
Voters should plan to wear masks at the polling places, Donchess said. Nashua was the first New Hampshire city to adopt a mask ordinance, in May.
"There will be poll workers there, some of whom are vulnerable to COVID-19, so we would strongly encourage people, but I don't believe we are going to turn people away because of refusal," he said.
You also may notice more people than usual standing behind the clerks at the checklist table, listening intently as you announce yourself, and watching closely as your name is crossed off the checklist. President Donald Trump has put out the call to his supporters to man the polls, and in politics as in nature, every action breeds a reaction.
"Poll watchers are allowed to hear who's voting and record who has voted," Donchess said, "so they have to be able to hear the names announced of people whose votes are being cast. There might be a few people, but it won't be excessive. The elected moderator has discretion as to how issues like this are handled, and where people are allowed to stand."
Here's hoping the mayor's prediction of business as usual on Election Day 2020 in Nashua comes true.
Make it 'Nashua,' please
It was great to see Sunset Heights Elementary School physical education teacher John Barry and Elm Street Middle School science teacher Dan Scarpati featured on ABC's "World News Tonight with David Muir" recently, as part of a report on volunteers around the country building desks for students to use at home during remote learning.
But when Muir identified the two schools as being located "outside of Manchester," more than a few Nashuans took note. Come on, Dave. The second-largest city in the state, named Best Place to Live by Money Magazine twice, and all we get is "outside of Manchester"!