I received a lot of reaction to the Dec. 10 Gate City column on the final pieces now in place for the Nashua Performing Arts Center to break ground.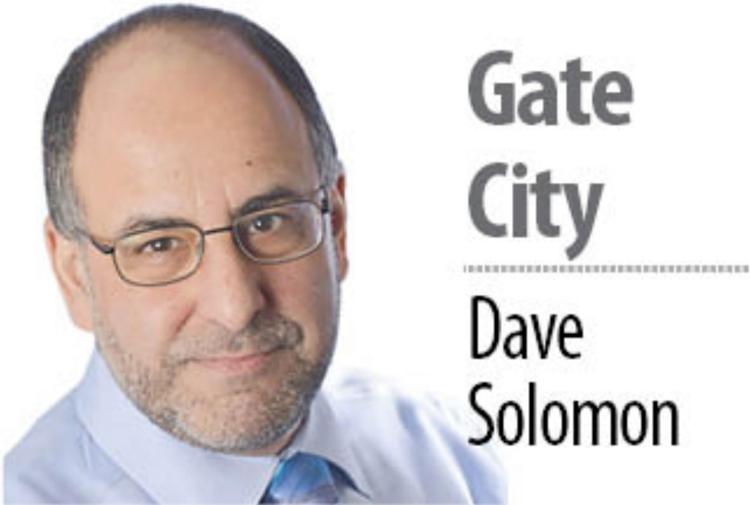 Some readers were skeptical that economic development driven by the new venue will generate enough new tax revenue to pay off the bonds. Others expressed doubt that local groups would have access to the new facility.
Among them was Dennis I. Schneider, chairman of Nashua's (Keefe) Auditorium Commission for over a decade, and past chairman of the Court Street (Streeter) Theater Commission.
"I largely agree with your views in the article," he wrote. "However, I thoroughly disagree with your statement that many of Nashua's arts and culture organizations will benefit from having a new performing space, including the Peacock Players, Actorsingers, Symphony New Hampshire and the Nashua Chamber Orchestra."
"The notion that any of these local groups have been planned into performing at the new facility is a common misconception," Schneider said. "There is no current expectation by any of the groups you list that the new facility will be made available for their performances at rental rates they could afford. The planning for the new events facility assumes that the facility will bring more events to Downtown — not shift performances from current venues."
The city's existing arts organizations host more than 20 events each year. Their work, along with other symposiums and cultural events hosted in Nashua, brings $4 million to the local economy, according to Will Cohen, project manager with Utile Design of Boston. Cohen's firm was hired by the city to coordinate a master planning initiative now underway.
The creation of a performing arts center was in the last master plan crafted in 2000, and its future will likely be a part of the new plan to emerge in the months ahead. That future has to include Nashua's homegrown arts groups to some extent, if the new venue is to garner the community support needed for success.
I put the question to Peter Lally, president of Spectacle Management, the Lowell-based firm that will take over management and operations at the new arts center. He couldn't offer any iron-clad guarantees that groups like the Nashua Theatre Guild would find a home on the new Main Street stage, but he suggested it would be in everyone's interest to work things out.
"Given Spectacle Management's significant fiscal responsibility and liability relative to the performing arts center, we will have a focus on national and regional touring artists and other events that will help to make the financial model work," he said. "However, while Spectacle Management will be managing the performing arts center, we do not own it. Nor are we the ones making the substantial investment to build it."
"So while the Nashua Performing Arts Center may not end up being the least expensive performance option available when considering the Streeter Theater or Keefe Auditorium, we are looking forward to working with local performing arts organizations, which is something we have done successfully in the other communities in which we operate. We specialize in working with municipally-owned venues, and I feel that one of our strengths is striking a balance between our fiscal responsibility to a sustainable operation and accessibility to the community."
As Lally points out, having a private, for-profit managing entity in place for the performing arts center is definitely a different model than the way the Keefe and Streeter spaces are rented and managed.
The financial model for the new arts center relies on a steady stream of national or regional acts that can get here, set up, perform for one night or two, then move on. It will be a challenge to implement that model while at the same time offering a local theater group the space and time needed to build a set, conduct rehearsals and stage performances over two or more weekends.
Spectacle will not want to lose touring acts that can draw an audience, but at the same time will want to engender the goodwill that will come from hosting community-based performances as well.
Accommodating both will require creative thinking and flexibility on all sides when it comes to both finances and logistics.
According to Schneider, "the spaces where Nashua's stellar arts groups now perform are rented either through city government or the school district at rental rates that reflect that these are taxpayer-funded facilities."
Given that the new performing arts center is taxpayer-funded as well, similar considerations should apply.