On Saturday, July 7, 1888, the acclaimed sculptor Daniel Chester French married Mary Adams "Mamie" French. Daniel and Mamie were first cousins who had unexpectedly fallen deeply in love over a long period of time. By the mid-19th century, marriage between first cousins was not considered desirable for a variety of reasons. Before proposing to Mamie, Daniel had thoroughly researched the matter and had concluded that there were no compelling factors that would prevent his and Mamie's great devotion to each other to find fulfillment in marriage.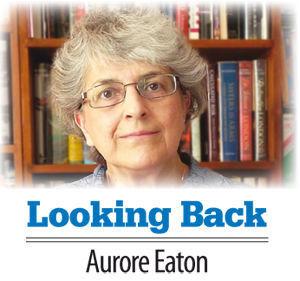 Daniel's late father was Henry Flagg French (1813-1885), a lawyer, judge and agriculturalist who had served as U.S. Assistant Secretary of the Treasury. Mamie's father was Edmund Flagg French (1818-1901), a clerk in the Treasury Department. Henry and Edmund were sons of Daniel French (1769-1840) and Sarah Flagg Bell French (1782-1878). Both had been born and had grown up in Chester.
The wedding between 38-year-old Daniel and 28-year-old Mamie took place in the bride's home in Washington, D.C. After their honeymoon in Lake Placid, N.Y., the couple settled in New York City. Daniel had recently set himself up in a studio there and had bought and furnished a fine four-story townhouse. In August 1889, Mamie gave birth to their daughter Margaret while the couple was staying at the French family farm in Concord, Mass. Margaret would be their only child.
During this period in Daniel French's career he was working on an important commission — to create a bronze statue to honor Thomas Hopkins Gallaudet (1787-1851), a pioneer in the education of deaf children. The monument would be installed on the campus of the National Deaf-Mute College in Washington, D.C. ,where Gallaudet's son, Edward Miner Gallaudet, was the chief administrator. Incidentally, Daniel's uncle, Benjamin Brown French (half-brother to Henry and Edmund French), had served as a trustee of this institution from 1865 to 1870.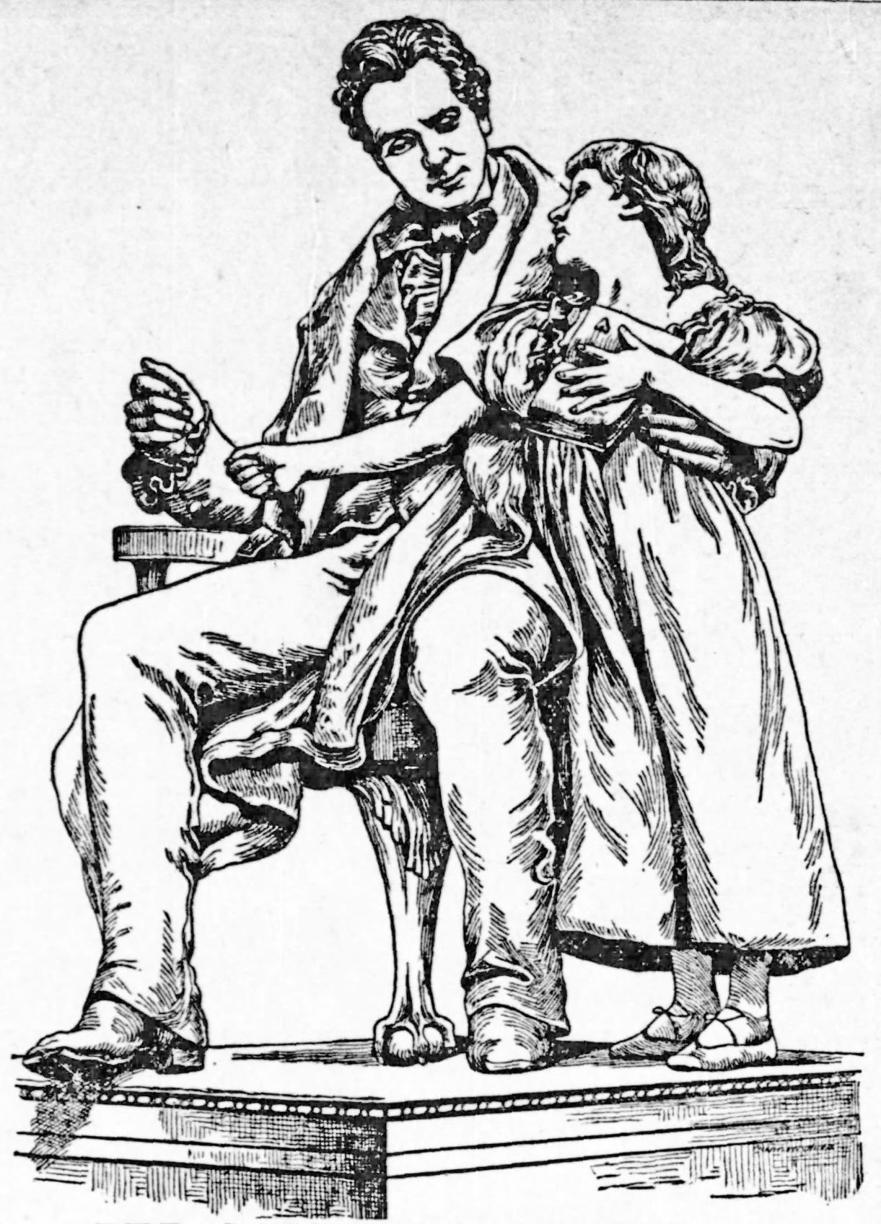 Thomas Gallaudet was a Protestant minister whose life was changed in 1817 when he met Alice Cogswell, his 9-year-old deaf neighbor in Hartford, Conn. Alice was eager to learn so Gallaudet volunteered to teach her to read and write. He was inspired by this experience to travel to Europe to learn about methods for teaching deaf children. Later that year, Gallaudet, Alice's father Dr. Mason Cogswell, and Laurent Clerc, a deaf man from France who was an accomplished teacher of sign language, co-founded the Connecticut Asylum for the Education and Instruction of Deaf and Dumb Persons. This school in West Hartford, Conn., is now the American School for the Deaf, the oldest permanent school for deaf children in the United States.
Daniel French was inspired to create an expressive bronze statue that depicts Thomas Gallaudet and his first student, Alice Cogswell, in a moment of shared joy as they both sign the letter "A." As the only portraits of Gallaudet available were of him as an older man, Daniel used his imagination to portray what he may have looked like at age 30. A schoolgirl in Concord posed for Daniel as inspiration for the figure of Alice.
The money needed for the Gallaudet Memorial was raised by the National Association of Deaf-Mutes. The monument was unveiled on June 26, 1889, as the highlight of the organization's annual convention. It was an emotional event, attended by hundreds of members of the deaf community and their families and friends. The chief orator was a graduate of the school, Robert P. McGregor, who had lost his hearing as a child. He stated, "It is with feelings of the deepest gratitude, mingled with the pride of the successful effort, that the … Association is enabled to present to the National Deaf-Mute College this beautiful bronze statue, symbolizing the incident which decided the life-work of a great and noble man, (who) rescued from a fate far worse than death myriads of human beings."
This school, which was led by Edward Gallaudet for 53 years, is today Gallaudet University, a federally-chartered private university that still carries out its original mission.
A replica of the Gallaudet Memorial was installed at the American School for the Deaf in 1925.