Mary Dyer left the Shaker village in Enfield, N.H. voluntarily in late January 1815, having abandoned the religious sect's restrictive way of life. But gaining any true freedom was impossible for her, as she had no means of supporting herself.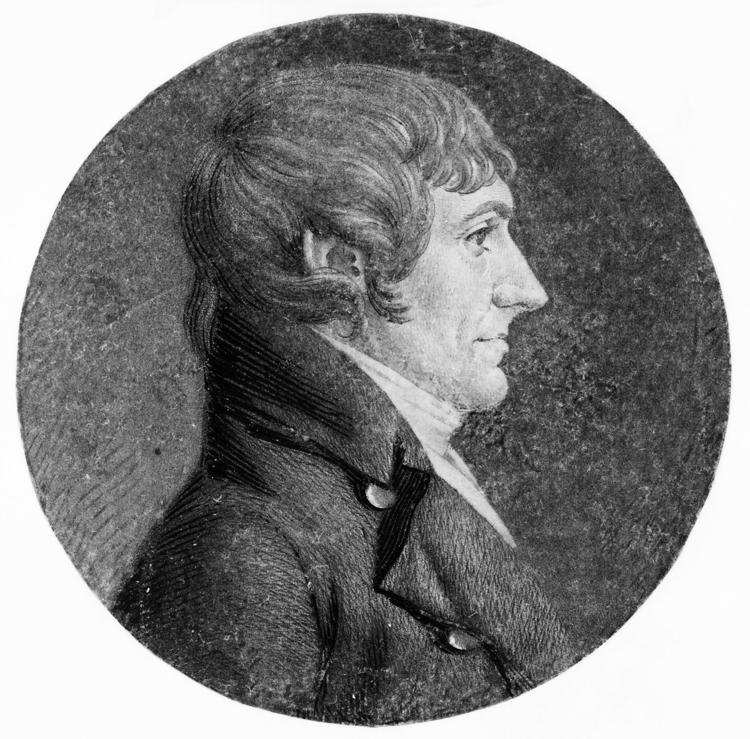 Also, she yearned to be reunited with at least one of her five children who, along with her estranged husband Joseph, were living as members of the Enfield Shaker community. Joseph refused to allow any of them to be released to her.
During the next several months Joseph met his legal obligations as husband by first arranging for Mary to live in the Shaker village as a non-Shaker. However, her presence as a vocal dissenter to the Shaker faith proved intolerable to the community, so she was required to leave. Joseph then paid $1 a week for Mary's relatives and other people to board her in their homes. The Dyers continued their quarrel over their children, but Joseph would not yield.
In the winter of 1816 Mary began staying with her sister Sally and her husband, Judge Moody Rich, in Maidstone, a tiny town in northern Vermont. Joseph had paid them to house and feed Mary for a year. When the time was up, Joseph refused to support her any longer. By this time, she had developed a network of influential people who wished to help her.
They were moved by compassion for this woman who had lost her family, and some may also have been motivated by a distrust of the Shakers. Judge Rich joined this circle of advisers. As, by law, a wife had no rights in child custody disputes, Judge Rich urged Mary to petition the New Hampshire Legislature for assistance.
Mary agreed to this course of action. To pay her expenses, Judge Rich gave her the $52 that Joseph Dyer had paid him for her board, and also got a few of his friends to contribute money.
Mary did some sewing as well to earn cash to add to the fund. She wrote up her petition while staying with family in her hometown of Northumberland, and obtained statements of support from Judge Rich and from three of her friends in Hanover.
Mary delivered the petition to the state Legislature in Concord in early June 1817 at the beginning of the new session. She was granted a hearing before a joint assembly of the House of Representatives and the State Senate, which was held on June 24. This took place in the one-story wooden legislative building on the west side of Main Street that had been built in 1790. The new State House was under construction at the time.
Mary asked the legislature to require the Shakers to return her children to her, and to require Joseph Dyer to support her financially.
As a July 1, 1817 article in the "New Hampshire Patriot" newspaper reported, "Mrs. Dyer appeared on the floor and told her own story; and she discovered that she was not wanting in talent, whatever might have been the sincerity of motives, to make an impression on her audience. She portrayed in strong colors the misery of her unhappy situation." Joseph Dyer also testified before the Legislature, complaining that Mary's "natural disposition was to be unhappy … and to lead rather than be led."
The legislators declined to take up Mary Dyer's specific requests. However, they went ahead and passed a bill that would allow the Superior Court to grant divorces and determine alimony and child custody in cases where a spouse joined a religious sect that did not recognize the marriage contract, such as the Shakers. The bill was sent to Governor William Plumer for his signature at the end of the June session.
Plumer chose not to sign it. He had been as impressed as anyone by Mary's compelling testimony, but had thought it unwise for the state to intervene in a situation involving one particular religious sect. He felt that the legislators had been moved to act in response to Mary's emotional story rather than proceeding according to a careful investigation. As the Legislature had adjourned for the session, Plumer let the bill die on his desk in a "pocket veto."