In 1859, when Henry Flagg French was 46 years old, he published his only book — a treatise on how farmland and other types of landscapes can be drained of excess water through the use of trenches, perforated pipes, and gravel or rock. This practical system, known as the "French drain," has been adapted over time as modern materials have been developed, and is still in common use today. French's book, "Farm Drainage," was instrumental in advancing the emerging science of landscape engineering.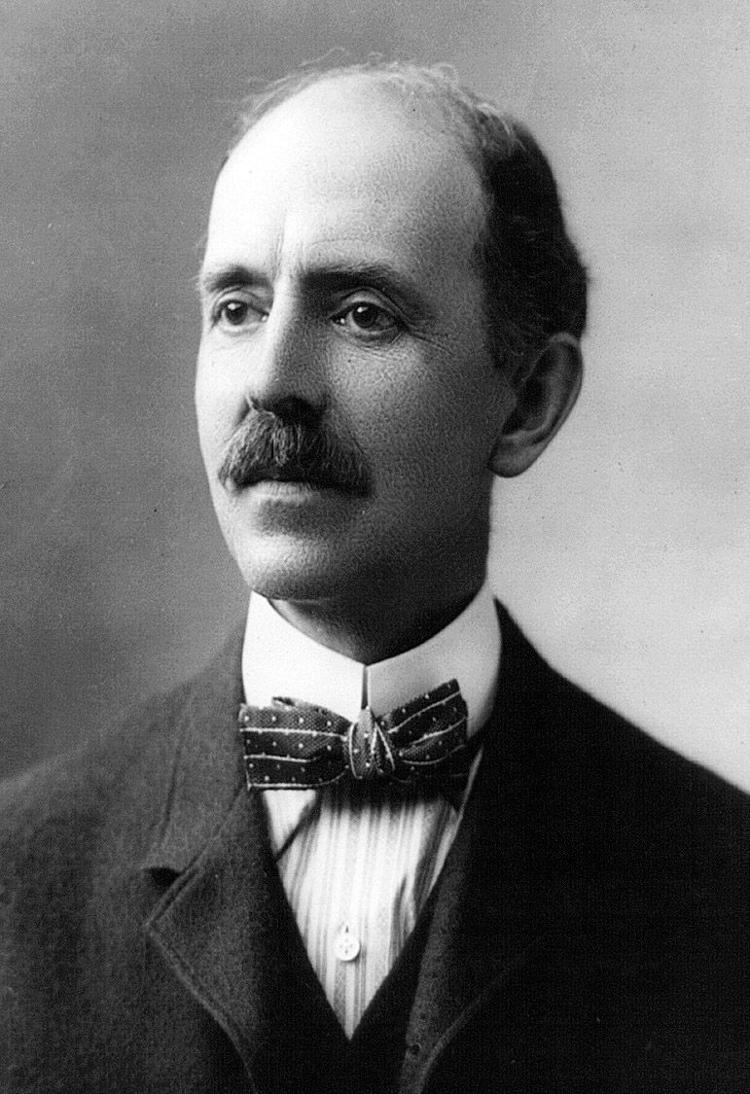 A native of Chester, French was educated at Harvard Law School and practiced law in the village from 1834 to 1840. He then worked in Portsmouth for a few months, and in 1842, he opened an office in Exeter. There he served in various appointed positions, including four years as a Justice in the Court of Common Appeals.
French and his first wife Anne were married in 1838. They had four children: Harriette, born in 1839; William (Will), born in 1843; Sarah, born in 1846; and Daniel (Dan) Chester, born in 1850. Anne died in 1856. In 1859 French married 38-year-old Pamela Mellen Prentiss and the family moved to Cambridge, Mass. French established a law office across the Charles River in Boston and in 1862 he became an Assistant District Attorney for Suffolk County.
French's most treasured pursuit in life was farming. His activism in promoting agrarian science, and his numerous journal articles on agricultural topics established him as an expert in the field. The Massachusetts Agricultural College (now the University of Massachusetts — Amherst) was founded in 1863, and in 1864 its trustees elected French as the institution's first president. His main task in his position was to create the new college's campus in Amherst, Mass. Unfortunately, he and the trustees could not agree on where the first structures should be built on the 310-acre site. So, in 1866 French resigned the post and returned to Boston to practice law.
In 1867 French purchased a farm in Concord, Mass., where he experimented with innovative farming techniques, including testing modern methods of soil improvement. His brother Benjamin Brown French visited in June of 1869. Benjamin was greatly impressed and wrote in his personal journal, "I have seen no place so large, in such perfect order. Strawberries and asparagus, almost by the acre. The land as rich and mellow as possible, the strawberry beds all mulched with straw, and the vines covered in fruit. The barn full of cows, yielding now 90 quarts of milk daily." He noted that the farm was being operated by Henry and his 19-year-old son Dan with the help of only one male employee.
Daniel Chester French had been born in 1850 in Exeter where he spent the first nine years of his life. His middle name was given to him in honor of the French's beloved hometown which always served as a place of respite for the extended family. Dan was among the many relatives in the large French clan who spent time at his uncle Benjamin's home in Washington, D.C., where there was always fun to be had. Benjamin mentioned Dan in his journal on several occasions. One example is when he wrote about the "jolly time" that was had one evening in September 1866 when Dan, his brother Will, and other young members of the family presented hilarious slapstick skits for the entertainment of their elders.
Notably, it was on the visit to Concord in 1869 that Benjamin, who had become acquainted with the works of fine artists during his eight years serving as the Commissioner of Public Buildings for Washington, D.C., was struck by the revelation that Dan had been blessed with great artistic talent. He wrote, "Dan is a sculptor. I mean it — a natural born sculptor — and his works show it. He has a bust of his father nearly finished, and the most perfect likeness in a bust, that I ever saw. He has molded — or, rather, wrought out — figures of dogs, frogs, etc. which give evidence of superior skill in the art … I prophecy that the name of Daniel French will hereafter stand by the side of the best sculptors in America and aye, in the World!"