On Aug. 6, 1774 nine members of a small Christian sect, the United Society of Believers in Christ's Second Appearing, arrived in New York City. The Believers were known colloquially as the Shakers due to their exuberant form of worship. Among the travelers was Ann Lee Stanley, whom the Shakers believed to be the embodiment of Christ's Second Appearing. The Shakers revered, but did not worship, the woman they lovingly called Mother Ann. They only sought to live their lives faithfully in accordance with her mystical prophesies and simple moral teachings.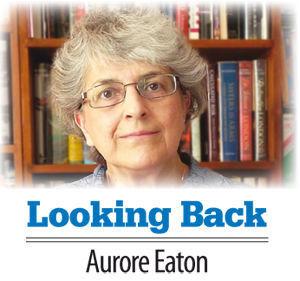 Persecuted in England, the Shakers came to America seeking the freedom to establish their own form of Christianity in a way they saw fit. They lived quietly and found work to support themselves until they were ready to begin transforming their aspirations into reality. Mother Ann earned money as a launderess, while her husband, Abraham Stanley, worked as a blacksmith. After a time, Abraham could no longer force himself to practice celibacy, which was required by the Shaker religion, so he abandoned his marriage for a life in the secular world.
In 1776 Elder John Hocknell, who had financed the trip to America, acquired a stretch of wilderness in Niskayuna, located about 160 miles north of New York City, two miles from the confluence of the Hudson and Mohawk rivers. This location eventually became part of Watervliet, N.Y., and is now known as Colonie, a suburb of Albany, N.Y.
Here, at Niskayuna, the small band of Believers cleared land for farming, and built modest houses and other structures. As they were pacifists, and had no interest in politics, they thought little about the Revolutionary War, which had just erupted. When male elders traveling with Mother Ann were on a missionary visit in Harvard, Mass., they were accosted by local officials who demanded that they pledge allegiance to the United States of America. When the men refused due to religious reasons, Mother Ann stated, "These men will never do you any hurt, for they are well-wishers to the country; they will do all the good to the country that they are able to do." An official replied, "I want men to go and fight for the country." Mother answered, "You never will kill the devil with the sword."
Apparently, the elders escaped this incident without being arrested, but in July 1780 the troubles began. Suspicion was growing that the Shakers were spies who were colluding with the British. At least eight Shaker men were arrested and brought to Albany, charged with being enemies of the country, with no evidence except that they declined to take the oath of allegiance. A ninth male Believer joined them voluntarily. Mother Ann was also arrested and thrown into prison. Another Shaker woman, Mary Partington, stayed with her as her companion.
The public grew displeased when word spread that innocent people were being imprisoned for no other reason than their religious beliefs. People came to the prison to hear Mother Ann preach, and to speak with the other prisoners. Some of them were so impressed with the gentle Believers that they converted to Shakerism.
Seeing Mother Ann as the instigator, the authorities had her shipped to a prison in Poughkeepsie, N.Y., 74 miles to the south. She was put in a jail cell, and later was forced to remain under house arrest at the home of one of her followers. She kept preaching, and the conversions kept happening.
All of the Shakers had been released from prison by Dec. 20, 1780, but Mother Ann remained in custody. One of the Elders went to see the Governor of New York, George Clinton, who was simultaneously serving as a brigadier general in the Continental Army. The great patriot had not known about the arrests and incarceration of the Shakers. When he heard about how Mother Ann had been treated, he immediately had her released. She was back home at Niskayuna at the end of December.
The imprisonment of the Shakers had a surprisingly positive effect. As a Shaker Elder later wrote, "By means of this event, the sound of the Gospel trumpet, and the fame of 'Christ's Second Appearing' extended far and wide in this country."