In 1830 Mary Dyer was finally able to divorce her husband, Joseph Dyer. The couple had spent nearly half of their troubled 31-year marriage engaging in a bitter quarrel over the custody of their five children and over Joseph's obligation to support Mary financially.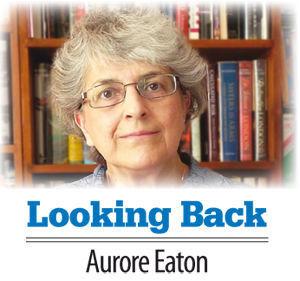 This was more than a sad story about a broken family — it was also a public fight between Mary and a religious sect known as the Shakers. Mary blamed the Shakers for the dissolution of her family.
There was some truth to this accusation, as it was Shaker practice to break up the families who joined their communities — as the Dyers had done — in their goal of creating an ideal communal society where all were brothers and sisters. Mary and Joseph had willingly given up their parental rights to the Shakers. After Mary left the sect, her bitter fight to gain custody of at least one of her children was met with failure.
Mary shed the Dyer name and returned to using her maiden surname, Marshall. She retired from her public life as an influential speaker and author in the anti-Shaker movement and began to live quietly in the town of Enfield, just down the road from the Enfield Shaker community where the remainder of her immediate family resided.
However, Mary kept in contact with her network of anti-Shaker friends. She emerged again as an activist in 1847 when she published her last anti-Shaker book, "The Rise and Progress of the Serpent from the Garden of Eden, to the Present Day: With a Disclosure of Shakerism, Exhibiting a General View of Their Real Character and Conduct ..."
In the preface Mary wrote of Mother Ann Lee (1736-1784), the founder of Shakerism: "As the Shakers yet believe that Ann Lee was of pure character, and that she is now a Savior of the world, I feel it a solemn duty to lay before them and the public the following sheets. From my knowledge that the Shaker spirit is Magnetism, mingled with sexual passion, and absolutely opposed to the pure spirit of Christ, I could find no rest but in exposing this delusion, particularly as my dear family were under its influence, and the public liable to the same."
By this time most Shaker opponents would temper their criticisms with praise for the sect's qualities of industry, hard work, and discipline which produced orderly villages inhabited by devout, neighborly, and charitable people. Mary, however, was relentless in expressing her contemptuous views of the sect, both from her theological perspective — somewhat informed by research — and by what she and others had experienced firsthand in interacting with the Shakers.
In 1848 Mary was moved, as she had been in 1817 and 1818, to try to persuade the New Hampshire Legislature to take action to suppress the Shakers. In late fall she filed a petition signed by 14 supporters, and three similar petitions were also submitted signed by a total of 483 additional anti-Shakers.
The petitioners claimed emphatically that many Shaker practices were "subversive to the public good." They hired former New Hampshire Attorney General John S. Wells to make their case.
To defend themselves against this assault, the Shakers hired attorneys Franklin Pierce, Josiah Quincy, and Ira Perley, with Pierce taking the lead. Pierce was a former U.S. congressman and senator who had served as a brigadier general in the U.S. Army in 1847 during the Mexican-American War. He had resigned in early 1848 because of the injuries and illnesses he had suffered while in service and was practicing law in Concord.
Pierce, the future President of the United States, was a popular figure. His commanding performances in the courtroom drew crowds of admiring observers whenever he appeared. Biographer Roy Franklin Nichols wrote in his 1931 book "Franklin Pierce: Young Hickory of the Granite Hills": "Most valuable of all his talents was his oratorical ability. He was a master of his voice and could concentrate his personality to the point of hypnotic power ... He didn't convince juries, he converted them ..." In this case Pierce would not need to persuade a jury in a trial, but instead he would face the scrutiny of a quirky assemblage of New Hampshire legislators.