At 7:45 a.m. on Friday, Jan. 18, 1867, a fire broke out in the White House's greenhouse. When Benjamin Brown French, the person in charge of maintaining the building, heard about it, he ran after a trolley leaving from the horse trolley station, jumped aboard a car when it stopped at the foot of Capitol Hill, and rode to the presidential mansion.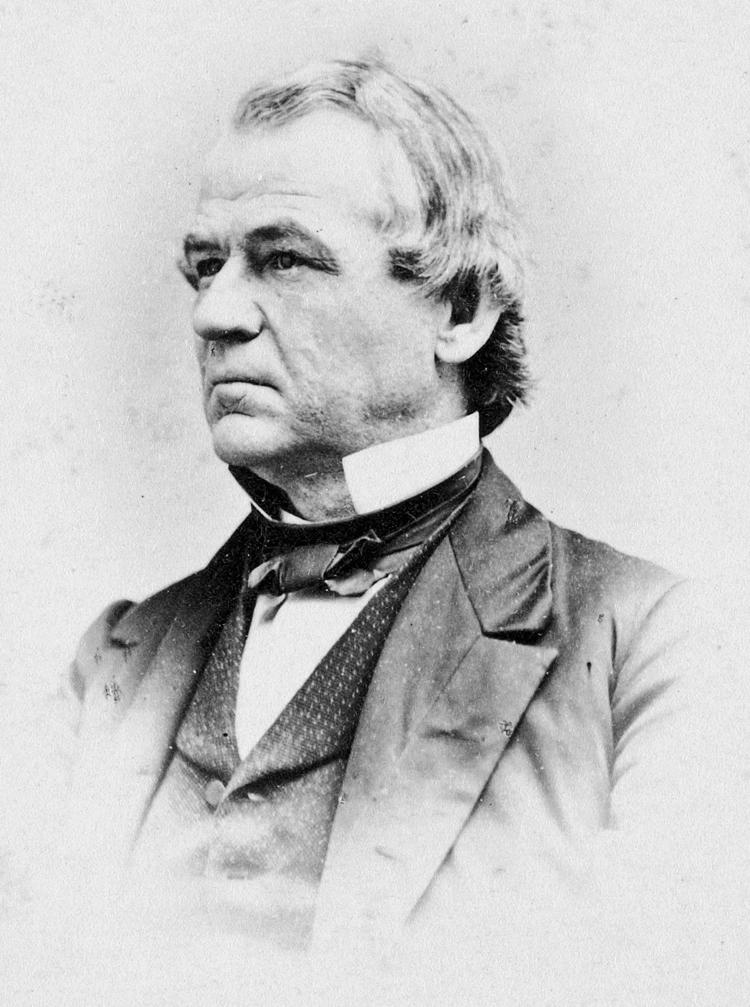 As French recorded in his journal, upon arrival he "found the Fire Department hard at work and two steam engines in full play. The fire had been nearly got under, but was still burning beneath the floor of the conservatory …" French walked around the building, sometimes wading in the water from the fire hoses.
Cold and wet, the 66-year-old went into the house where he warmed up and dried his feet. He borrowed a pair of shoes, and went back out where he learned that the main conservatory structure had been destroyed, but that plants in a small attached greenhouse could be saved. He made sure they were cared for, and then went back to his regular duties. He wrote that evening, "I became so completely exhausted that I could hardly stand."
French had served as Commissioner of Public Buildings for Washington, D.C. under President Abraham Lincoln and, after Lincoln's assassination in April 1865, had continued serving during the administration of Andrew Johnson, Lincoln's former Vice President. Johnson was a volatile individual who often clashed with the Radical Republicans, a political faction that was pushing for full equality for the freed slaves in the South.
As a former slave owner from Tennessee who had no sympathy for blacks, Johnson routinely vetoed the Reconstruction measures passed by Congress. Although some of his vetoes were overridden, Johnson effectively eliminated any possibility of rapid progress in the establishment of full equality for the former slaves.
French urged Johnson to approve the Reconstruction efforts, but without success. He wrote of Johnson, "His views, in some things, did not correspond with those of a majority of Congress — nor with my own. Still, I believe him honest and a patriot, and daring to say so, an attempt is making to ostracize me …" The harassment against French from the Radical Republicans weighed heavily on him, as he only sought to be a loyal servant in carrying out the responsibilities of his position.
The end of French's tenure as Commissioner of Public Buildings was brought about through an odd set of circumstances. French was an amateur poet who had, early in the Lincoln administration, written a poem of admiration to the President's wife, Mary Todd Lincoln, and he had also composed a poem that was chanted at the dedication of the soldiers' cemetery at Gettysburg, Pa., in November 1863. On Feb. 24, 1867, Republican Congressman Robert C. Schenck of Ohio read into the official Congressional record poetry praising President Johnson that French had written the year before. Afterward, the House of Representatives voted to abolish the position of Commissioner of Public Buildings. French wrote in his journal, "Dignified work for the House of Representatives of a great Nation! To snub poor modest me, just because I dare speak well of Andrew Johnson."
The bill went to the Senate, where it was amended and sent back to the House. Finally, on March 4, 1867 both houses of Congress reached an agreement, and French's position was discontinued. On Thursday, March 14 French met with Brigadier General Nathanial Milcher, Chief Topographer of the Army, who had been appointed to the new position of Engineer in Charge of the Public Buildings. French turned his office over to Milcher, and graciously introduced him to various government officials. He wrote later that day, "At last, thank God, I am a free man."
In the months that followed, French continued to maintain contact with Johnson. In October 1867 he wrote of Johnson, "I sincerely believe him to be the most unjustly persecuted man I ever knew …" Johnson was impeached by the House of Representatives in February 1868 for high crimes and misdemeanors. In May 1868 he was acquitted in the Senate by a single vote. French wrote, "… my heart rejoiced … the President was no more guilty of an impeachable offense than the best patriot living…"