The website of a popular home improvement retailer has a page titled "How to Install a French Drain." The text states that "Drainage problems in your yard can lead to unsightly pooling and even mold or water damage in or around your home. Fortunately, you can collect runoff water and channel it to an appropriate outlet with a French drain. What is a French drain? A trench filled with a perforated pipe and gravel or rock that allows water to drain naturally."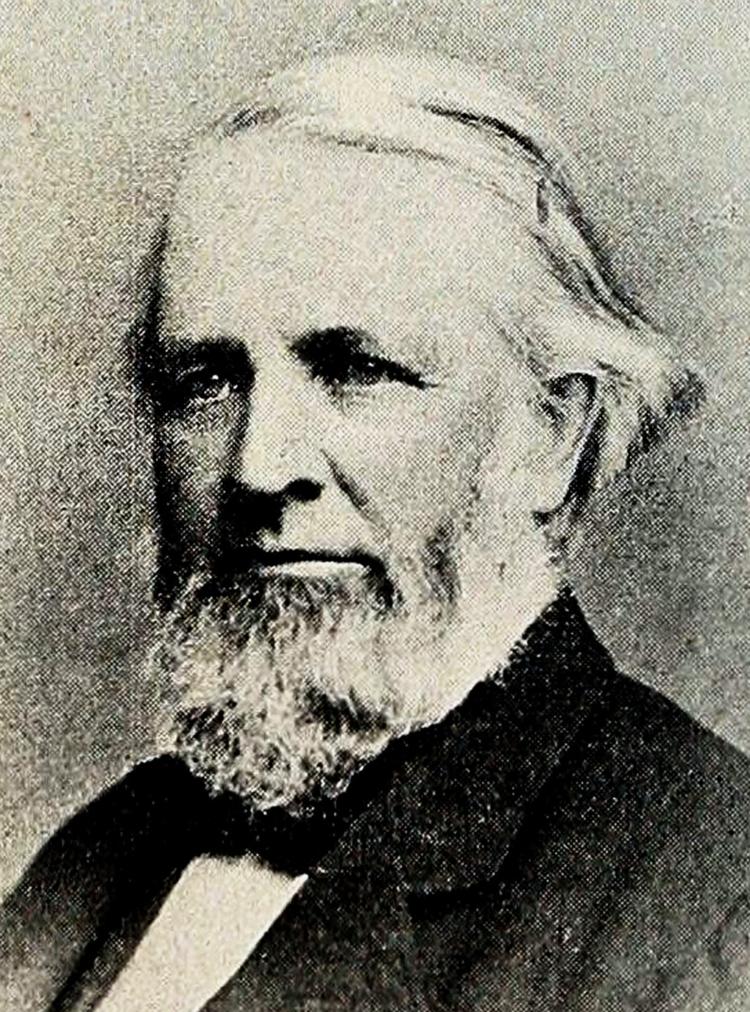 It would be logical to assume that the "French drain," in common use today, was invented in France. Remarkably, the name originates from its association with a man from Chester, N.H., Henry Flagg French.
The most recent series of "Looking Back" columns told the story of Henry's half-brother, Benjamin Brown French (1800-1870), who held prominent positions with the federal government in Washington, D.C. He is most remembered for his personal journal that describes private and political life in the nation's capital from the 1840s through the 1860s.
Benjamin's close friend and confidant throughout his life was his half-brother Henry Flagg French. Their father was Daniel French (1769-1840), a successful lawyer who lived and practiced law in Chester. Daniel French served as the state's Attorney General and as a judge on its Supreme Court. He was twice widowed, and remarried twice. Benjamin Brown French was the only child from his marriage to Mercy Brown (1778-1802). Daniel French's second marriage, to Betsey Flagg (1778-1812), produced four children. Henry Flagg French's mother was Sarah Flagg (1782-1878), Daniel's third wife and Betsey's sister. Henry was the eldest of the six children from that union.
Although Henry was 13 years younger than Benjamin, their age difference didn't seem to matter as the two men enjoyed an easy compatibility. Also, they both happened to marry sisters. Benjamin's first wife was Elizabeth "Bess" Smith Richardson (1805-1861) whom he married in 1825, and Henry's first wife was Anne Richardson (1811-1856) whom he married in 1838. Bess and Anne's father was New Hampshire's Chief Justice William Merchant Richardson.
Henry studied at Pinkerton Academy in Derry, and at Pembroke Academy in Pembroke. He apprenticed with his father in Chester, and completed his education at Harvard Law School. He began practicing law in Chester in 1834 and succeeded his father as the town's postmaster in 1838. Henry moved to Portsmouth in 1840 to continue his law career, and relocated to Exeter in 1842. He served as a Rockingham County solicitor and as a bank commissioner and was appointed in 1855 as a Justice of the Court of Common Appeals. He moved to Boston in 1859 to establish a law office.
But Henry's great passion was for finding ways to improve agricultural systems. He was a leader in agrarian organizations, and a prolific writer for farming journals. Henry took a particular interest in trying to solve water drainage problems related to fields, swamps, and farmhouse basements. After traveling to the United Kingdom and the Netherlands to study European techniques, he developed improvements suitable to the needs of Americans.
In 1859 Henry published a 381-page, illustrated book, "Farm Drainage – The Principles, Processes, and Effects of Draining Land with Stones, Wood, Flows, and Open Ditches, and Especially with Tiles." Henry wrote in his preface "The Agriculture of America has seemed to me to demand some light upon the subject of Drainage … This treatise is an attempt to answer that demand, and to give to the farmers of our country, at the same time, enough of scientific principles to satisfy intelligent inquiry, and plain and full directions for executing work in the field… It has been my endeavor to show what lands in America require drainage, and how to drain them best, at least expense …"
The book contained a history of the art of drainage going back to ancient times; technical analyses of various drainage methods; and detailed descriptions and drawings of useful tools and materials. The illustrations include charts, graphs, and "how to" diagrams. The basic drainage scheme that French perfected and promoted through his influential book became known as the "French drain." His practical approach has stood the test of time, and has proven to be adaptable to both small-scale and large-scale projects.