On Aug. 15, 1824, the Marquis de Lafayette arrived in Staten Island, N.Y., after the sea voyage from his native France. The next day the distinguished 66-year-old gentleman was welcomed in New York with a grand parade held in his honor.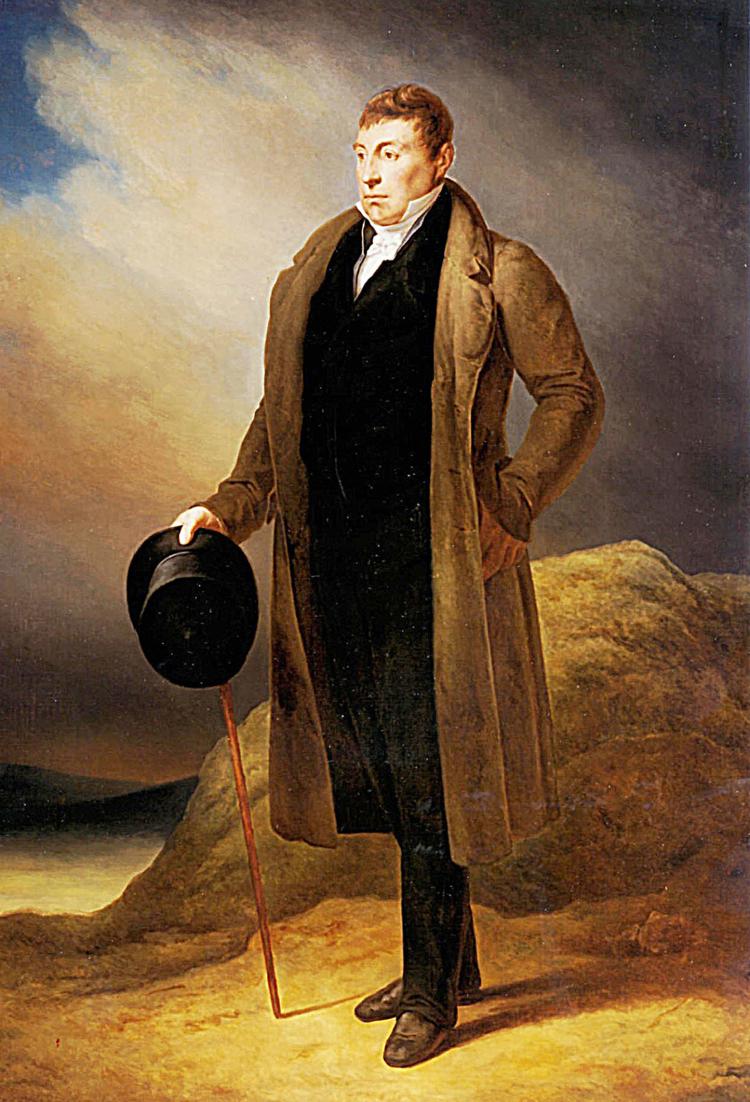 The last time Lafayette had seen the city was nearly 40 years before, when his ship had departed for his voyage home after his 4½-month American tour as a returning veteran of the recent war for independence. The highlight of that trip had been his visit with George Washington at the former commander in chief's estate at Mount Vernon, Va.
Lafayette had served under Washington as a major general during the American Revolution, and had grown to love the older man as a mentor and father figure. In the years following the 1784 tour, Lafayette had risen in stature in the hearts and minds of Americans as a gallant hero without parallel.
During the four decades before his return to the United States, Lafayette had held both appointed and elected positions in the French government. During a time of social and political turmoil, he had advocated for government reform and the rights of citizens.
After a mob of insurgents stormed the Bastille, a fortress and prison in Paris, on July 14, 1789, Lafayette had been placed in command of the National Guard of France. He had attempted to steer a middle path through the violent chaos of the French Revolution, which had only led to his arrest and a five-year imprisonment.
After the rebellion ended in 1799, Lafayette had chosen to live a relatively quiet life. He had maintained strong contacts with his American friends, who were always welcome to visit him at La Grange, his estate in north-central France.
Lafayette's visit to America that began in August 1824 was made at the request of President James Monroe, who had invited him to tour the states as the "nation's guest." His entourage included his secretary Auguste Levasseur, and his son Georges Washington Lafayette (Georges is the French spelling of the name).
Lafayette had originally planned to visit only the original 13 states, but in the end, he would make stops in all 24 states. He traveled almost constantly for 16 months, moving from city to city, town to town — by stagecoach, on horseback, or by steamboat. He was greeted by cheering crowds everywhere he went, and was honored by speeches, military displays, receptions, banquets, parties, fireworks, and (of course) parades.
On Sept. 1, 1824, Lafayette made the first of two visits to New Hampshire. He had spent the previous night in Newburyport, Mass. He and his companions traveled overland north to Portsmouth, a distance of around 22 miles, arriving around noon.
Quoting from Levasseur's journal, as published in a 2006 translation by New Hampshire scholar Alan R. Hoffman, "Numerous infantry corps, and nearly the entire population … had repaired to the entrance of the City to receive General Lafayette.
"A thousand children from different schools were arranged in double rows on the way, and although these poor children had for their entire headdress wreaths of flowers, and rain was falling profusely, not one of them wanted to leave their post."
A procession of 2,000 people followed Lafayette through the streets of Portsmouth. Lafayette was received in Franklin Hall on Congress Street. After hearing words of praise and gratitude delivered by the President of the City Council, Lafayette responded, "I thank you, citizens, for having thought of me when I was in the middle of events whose memory you have wanted to save. The approbation of a free, virtuous and enlightened people is the most beautiful recompense that one can receive and one which, like true glory, is priceless. This recompense is sweeter still because it is accorded to an adopted son …"
Lafayette was greeted by New Hampshire Gov. David L. Morril, and he also met with several veterans of the American Revolution. Their conversation was interrupted by one elderly veteran who was "weeping with emotion" as he recalled, in a loud voice, that Lafayette had helped him on several occasions during the war. Lafayette apparently did not recognize the man, and he became embarrassed, but the scene "excited the profound interest of his audience."