IN 1806 Joseph Dyer of Stewartstown, N.H. experienced a spiritual awakening. He gave up his excessive drinking and other sins, and focused his energies on living a virtuous life. His bad habits had made for an unhappy marriage, but there was hope for harmony in the household, as his wife Mary, already a devout Christian, shared his growing feeling of religious zeal.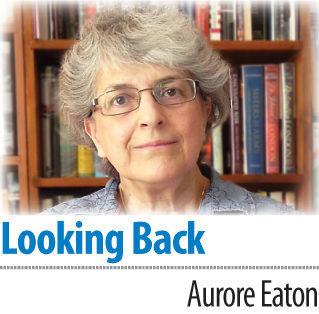 Unfortunately, the Dyers continued to find difficulties in their marriage. As Mary wrote in 1847, "(Joseph) said he thought he was called to preach to the world of sinners, and indulged his natural propensity for roving. … My little sons now assisted me in my cares — the eldest, when nine years old, took more care of our family than his father did. As Mr. Dyer thought he was called to preach, he said he would no more encumber himself with a family, as it was a sin for ministers so to encumber themselves …"
In August 1809 the Dyers met Elder Benjamin Putnam, a charismatic 21-year old Free Will Baptist minister, who had been preaching since the age of 14. His sermon so moved Mary, Joseph, and several of their neighbors that they were baptized by him that very day. After attending several of Putnam's teachings, Mary and Joseph became local leaders of the Free Will denomination.
However, Joseph grew uneasy when Mary developed a close friendship with Putnam, sharing hours of deep discussion with him about religious matters. In 1810 Mary, who had given birth to five children since marrying Joseph in 1799, declared that she now wished to live a celibate life, citing religious reasons of her own (as this was not a requirement of the Free Will Baptists). Joseph reluctantly agreed.
In 1811 a traveling preacher, Lemuel Crooker, came to Stewartstown and boarded with the Dyers. He returned to New York state to visit his family, and while there he stopped at the Shaker settlement at New Lebanon.
When he returned to New Hampshire he brought with him a copy of "The Testimony of Christ's Second Appearing," known as the "Shaker Bible."
Crooker spoke highly of the Shakers, and the Dyers and some members of their circle became curious about this unconventional religious sect.
Crooker, Mary and Joseph Dyer, and Mary's sister, Susanna Marshall, traveled to the Shaker village at Enfield, N.H., located about 130 miles south of Stewartstown. They spent a pleasant weekend living with the Shakers. Joseph was so taken by the experience that he readily participated in the ceremonial dances during the Sunday service.
In the months that followed, Joseph began to think that he would establish a Shaker community in Stewartstown. In 1812 two Shaker men from Enfield visited the Dyers home where they preached to a group of potential converts.
Later, Joseph and Mary decided that they and their children would join the Enfield Shaker community. They first sent two of their children to live with the Shakers in the fall of 1812, and in early 1813 Mary and the other three children joined them. After taking care of financial matters, Joseph began living at Enfield in the fall of 1813.
The Dyers entered into a trial period where they would gradually become accustomed to the Shaker way of life before becoming full members of the community. The parents and five children stopped living together as a family unit, as the Shakers sought to reorient individuals to identify with their Shaker peers as brothers and sisters, and not with their biological kin.
Joseph and Mary began living in separate quarters with members of their own sex. Their five children were distributed among the three "families" at the Enfield settlement, which were each made up of 40 or so people. Joseph and Mary gave up their parental rights by indenturing their children to the Shakers.
This granted the Shakers, under New Hampshire law, the rights and duties of legal guardianship for each child until he or she reached 21 years old.
Life within the well-ordered communal situation at Enfield suited Joseph Dyer well, and he would remain a loyal Shaker for the remainder of his life. But for Mary it became an unhappy experiment that led to personal tragedy and public drama.