While many of the people who joined Shaker communities, if not the vast majority, found the sense of purpose and fulfillment they dearly yearned for, there were exceptions. The account of the Dyer family in 19th century New Hampshire has come to exemplify the complicated and anguished nature of the relationship between Shaker ideals and the realities of societal conventions, public opinion and the legislative and legal systems.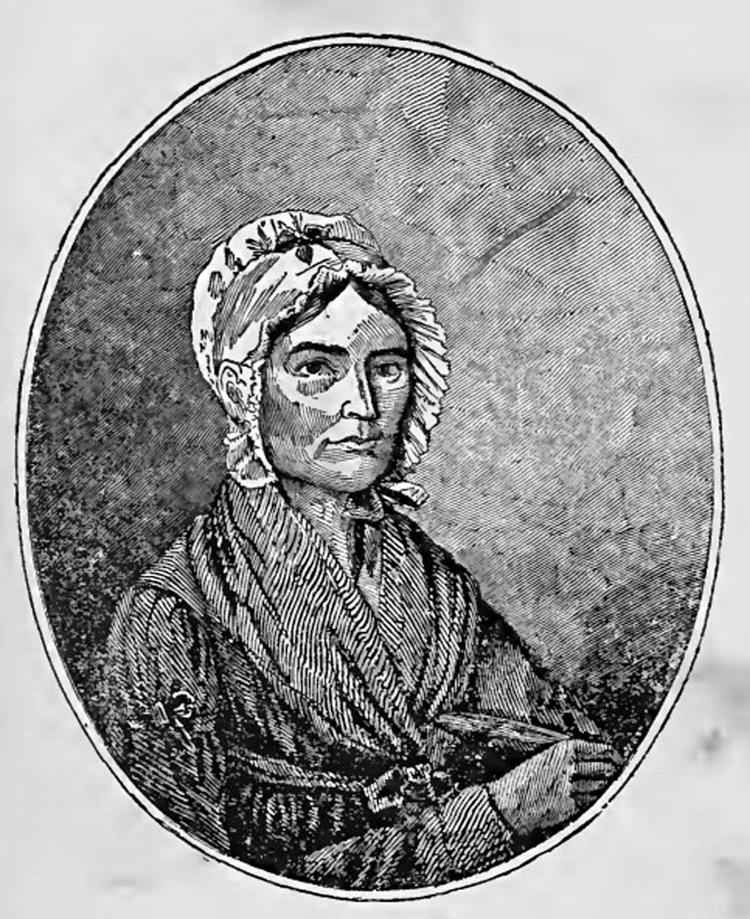 The central figure in this story, Mary Marshall Dyer, was born in 1780, the daughter of Captain Caleb Marshall and Zeruiah (Harriman) Marshall. The couple had been married in 1773 in Hampstead, Caleb's hometown. By that time, Caleb had built a house in Northumberland in northern New Hampshire, where he settled his family. Despite living on the frontier, the Dyers managed to provide their 12 children with a good education, and 10 of them became schoolteachers.
Mary was a sickly child, so at age 16 she was sent to spend time near the ocean. When she became well, she went to live on her grandfather William Marshall's estate in Hampstead. In a book Mary published in 1847, she reminisced about her family, and expressed great affection for her grandfather, who was a wealthy merchant, landowner, and farmer. She wrote, "His influence had a good effect. In the time of the Revolution, he, with my father, did much for the soldiers and the suffering inhabitants in the Coos country … He was large and robust, had large features … He had a strong, persevering mind.
He lived ninety-six years, four months and ten days. His last counsel, when he parted with his friends, was 'You must be honest and always speak the truth, let your circumstances be as they will. Truth and justice will carry you through all difficulty.'"
Mary would heed this advice throughout her life — to the dismay of some who would have preferred she keep her opinions to herself.
Mary returned to Northumberland in 1798. There she met a widower seven years her senior, Joseph Dyer, who was originally from Connecticut. He had inherited a good sum of money from his father, and had bought property in Stratford, five miles northwest of Northumberland. He appeared sincere in his affection for Mary and pressed her to marry him, promising her that he had the means to provide her with a good life.
The couple was married in Northumberland in 1799 when Mary was 19 years old. Unfortunately, when she arrived at her husband's house, which she had apparently not seen before, she discovered that it was unfinished. She also soon learned that Joseph was an alcoholic who was constantly in debt.
Married life was miserable, but Mary felt that it would be disgraceful to leave her husband, so she endured. In 1805 the family moved to Stewartstown, on the Canadian border. There, Joseph sold liquor to the Canadians, and ran an illegal gambling operation in his house.
Mary prayed that her husband would reform. As she later wrote, "Mr. Dyer continued in this way until he had a remarkable dream — he was terrified, and awoke me. He said he thought it was a warning for him to prepare for death, and that his life was to be short. I told him it was a warning for him to forsake sin. He replied, 'I know I have wasted much of my time and property in vain company, and now see I am a sinner; for the future, I shall do it no more.' I felt thankful to hear this."
In October 1806 Mary invited a Baptist minister, Elder Quimby, to preach at her house. His presence attracted a crowd, and her husband was moved to change his life. As Mary recalled, "Our home and company were now changed from drinking and swearing to reading and praying. Our house was a home for ministers and Christians."
However, this transformation would not result in the stability that Mary craved for her family, which by 1809 included five children, all under the age of 10. As she wrote in 1847, "Mr. Dyer ceased in his drinking, and appeared much engaged in the religious cause; but his unstable mind was not changed."